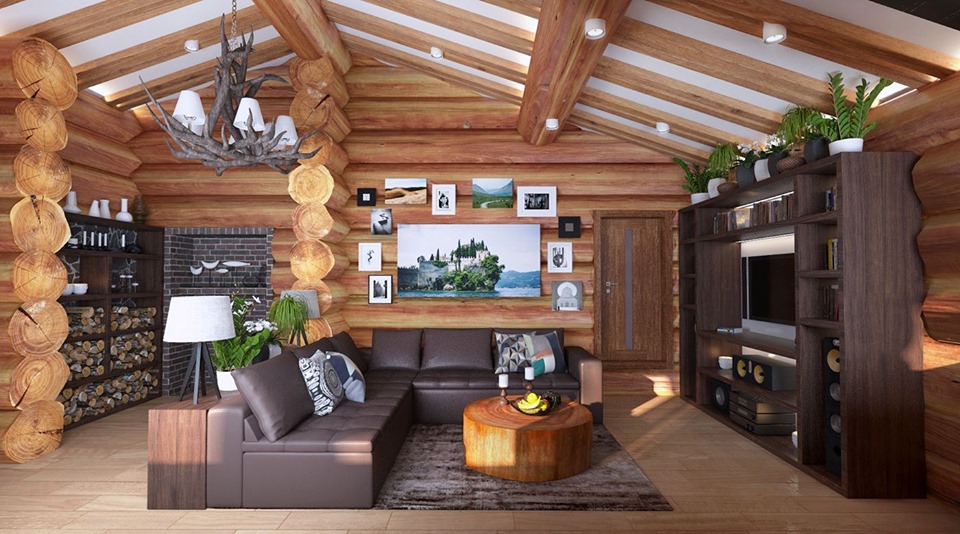 Magnificent Interior of Wooden Cottage
Hey friends. I think that interior design plays an important role in our life and way of living. The interior is more important than the yard, garden decor and the exterior part of the house. Even if it comes to word the interior of the house where you live every day, or for the interior in the wooden cottage where you spend weekends. Today, we have a task to show you the magnificent interior of wooden cottage and you are pleased to see the ideas that we have to show you!!!
Let's have a look in the inside of small wooden cottage, we will take you firstly to the living room.
The living room here, wooden walls, modern sofa, wooden small coffee table. There are a small wooden kitchen and small rug which makes the room look stunning.
The TV wall unit with shelves is again made of wood and it has rustic look. The chandelier is again made of wood and all this reminds to nice wooden house placed in the mountains. Take a look to see the details.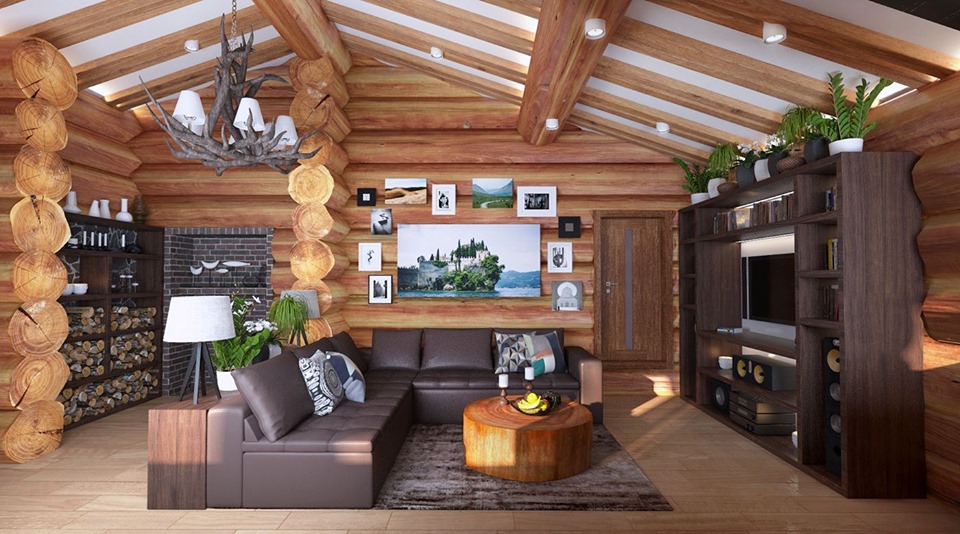 From the third aspect of view in the same interior of the wooden cottage we again have wall gallery, wall racks for wine bottle on the wall which makes the walls the best part from the interior. Please see the details now!!!
Amazing vacation home, living room design again you will see in the interior number two for today.
For more information and details, please also check this link that will take you to some of the impressive designs that we have to show you now. Hanging chandelier looks great, there is a modern sofa, candles for the table, nice attic room which can help you to enjoy in these house interiors. Please take a view now!
The dining room and kitchen in these rooms can have the best design and they can even look greater than those dining rooms and kitchens that are placed in the middle of the city. What do you think, do you wish to have a house like this placed in the mountains and to visit it in your free time and weekends? Tell us in a comment below this post 🙂
Fireplace and hot tub, bricks walls, stone walls and all this placed in wooden interiors. Take a look in this design and this is the last design idea for today and this post. I hope that you already made a decision how your future village house will look like 🙂
By the way, check this small home decor tips ideas that we have to show you for sure. This post I hope that was enough inspiring for you and you will keep following us in the future to see more ideas that we will find only and just for your INSPIRATION! 🙂