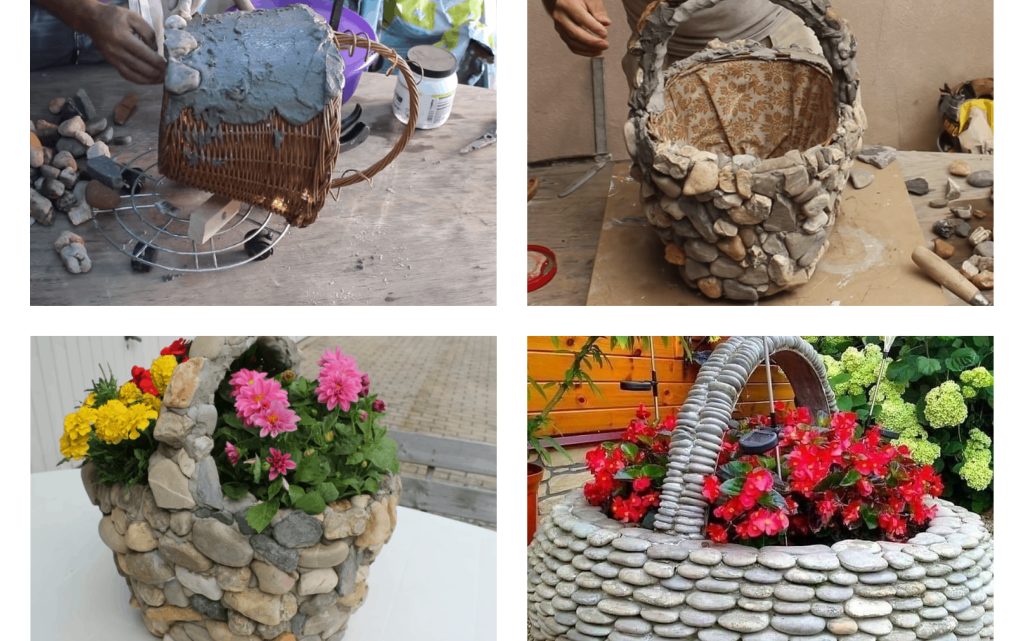 Magnificent and DIY Rocks Flower Pots
We can make different things in our garden place just using different sized rocks there. For example, we can make perfect DIY rocks flower pots and find special home for our flowers. More details about how to make this project you will find ONLY and ONLY if you STAY with us and SCROLL DOWN!
Also check about ironing board with shelves- something that will save you space and will beautify your bedroom.
DIY rocks flower pots
First of all we will show you the full process of making this project. You will need this material:
Now, when you gathered the material, check the process of making the pots through photos.
Step number 1. Find the material you need and the project may start now.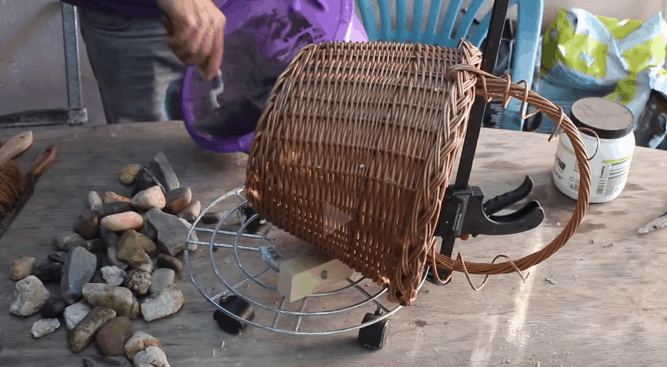 Step number 2. Apply cement on the basket and on the cement add the stones in the way to form flower pot.
Step 3. Apply all rocks you have to cover the basket. Leave the basket on the side per night to dry.
Step 4. Fill the inside of the basket with the ground and plant your flower pot here. See this in the next photo.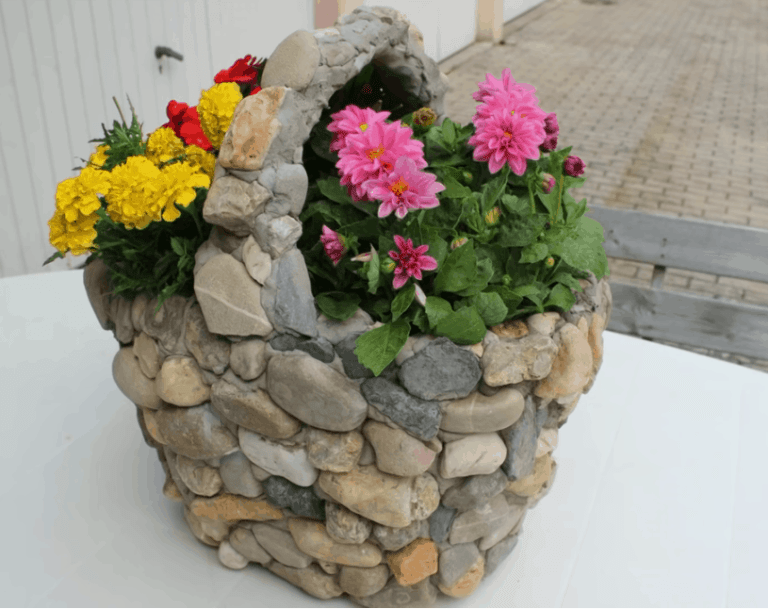 Now, when you know how to make it, look at this amazing basket made out of rocks. You can make the same thing in your own garden and beautify it. Check this photo but also scroll down to see the other photo that follows.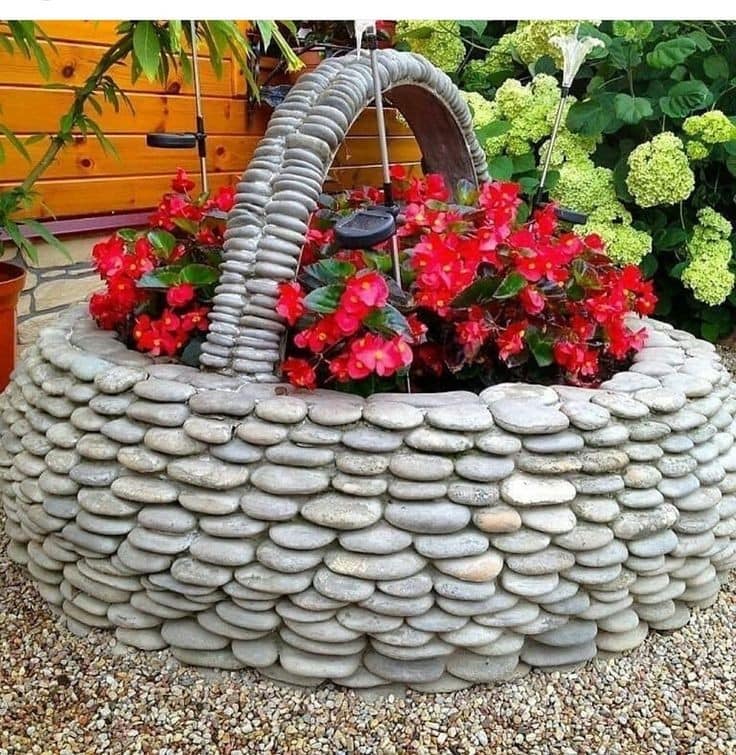 Make this flower pot in easy time
In the second photo we can see nice flower pot that is made out of rocks and stones. I think that I fell in love with this idea and maybe I will try to make it and plant here my flowers.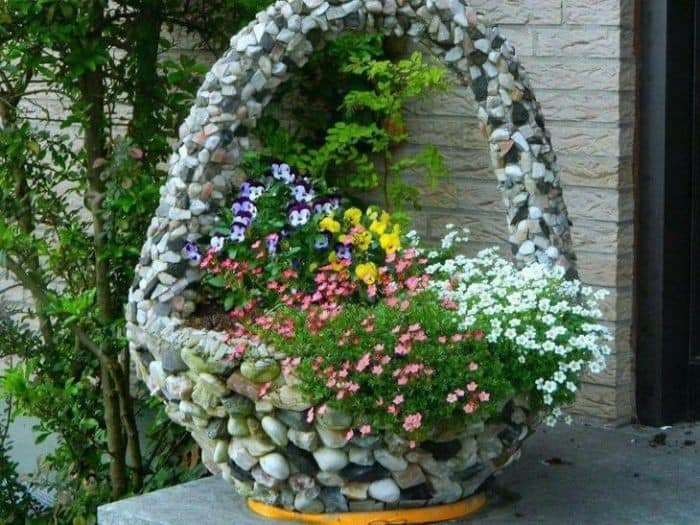 Make flower bed with rocks
Already thinking of large project? Well, instead of making one small flower pot with rocks, you can make large flower bed. By making this, you will have place for all flowers in garden and your garden will be organized.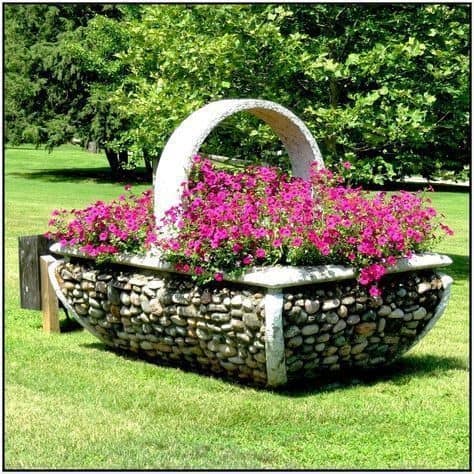 This is the end of this amazing post that I hope was interesting for you. Have a nice start of the day and stay positive as we are! Thanks and bye!