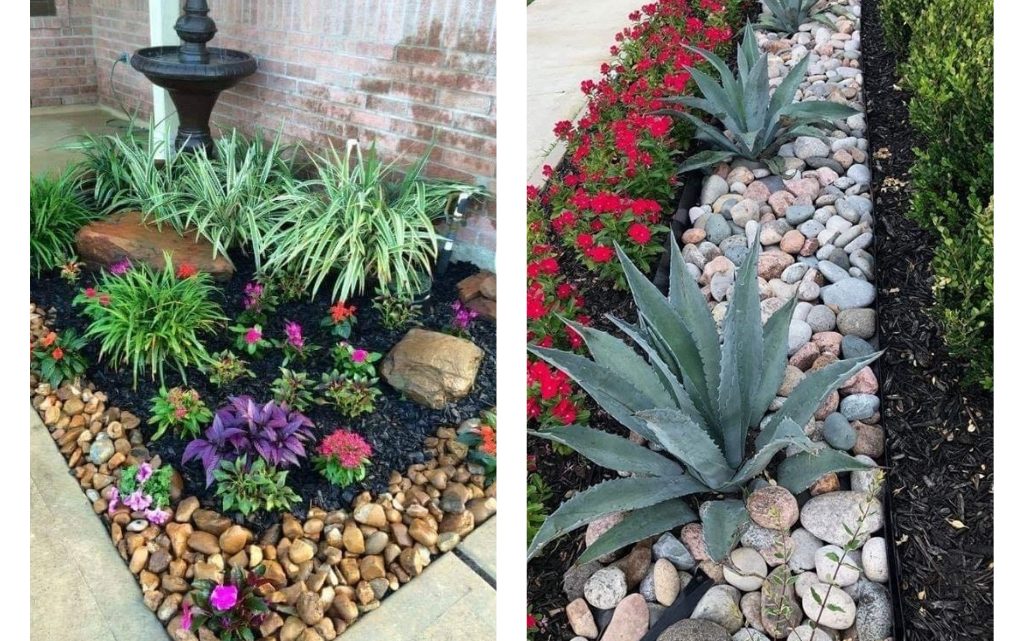 Lovely Garden Landscaping Design
If you are a follower to our amazing website, probably you have read our last post that was about how to make the best storage and organization in the kitchen place. This time, we will show you how to make fancy and lovely garden landscaping design and give the outdoor place one special look. Spring is coming and it's time to see some lovely ideas that will help us to redesign our garden landscaping and to enjoy in the look.
Lovely front yard landscaping idea for you
Our front yard is one of the most important places that we need to take care of the decoration. come on, see this outdoor arrangement of stones, pebbles, flowers and green trees, small. After checking the design please see the other ideas and share with friends.
Combination of rocks and flowers in the garden edging
Those who don't have enough place in the outdoor place can use just one little space to create a garden edging. The following idea can help you to see and to think about redesigning your outdoor place.
Combination of white pebbles and green plants for garden edging
As you can see in the photo now you can combine white pebbles with green palms and threes in outdoor place. Also, you need to take care of the green grass and to maintain it in each period of the year.
Beautiful garden landscaping with rocks and flowers
This is the most amazing flower edging that I've ever seen in my life! Hope that someday I will succeed to copy the design and to have it in my own home.
Large rocks flower pots in outdoor place
If you don't want to spend some money on buying large flower pots you can add large stones and design the outdoor place in a way to look beautiful and nice. Let's see this design that will be perfect inspiration for you and your outdoor place.
White rocks and small green plants to decorate the outdoor place
White rocks are great material to use it for the garden edging and wooden floor can help you to keep the place clean and tidy. Let's see together this amazing design that any of us can make it in outdoor place and all we need to do is to use our creativity.
One of the most amazing courtyards pathways and design
This is the last idea of this post and I invite you to see and to find out some useful idea for your outdoor place. By the way, please share the inspiring small garden landscaping ideas with friends and start with the decor now and there!!!!!!
I hope that you've found these ideas useful for your outdoor place. If I'm in right, please share the ideas with friends who are in plan to re-design their outdoor places! Thanks for your attention and have a nice start of the week!