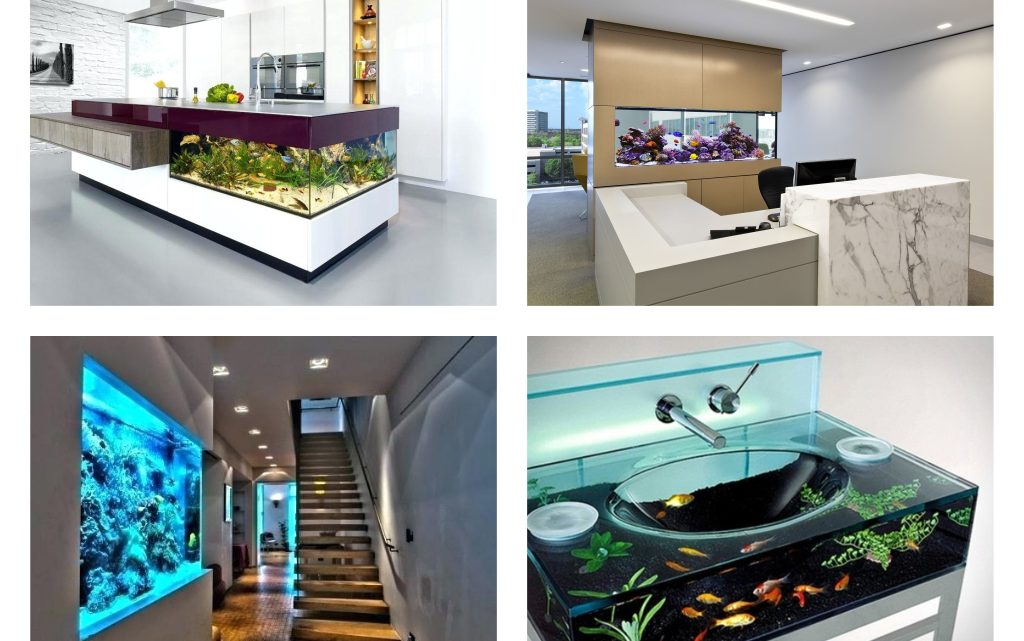 Lovely Aquarium Ideas to Enhance the Beauty of Home
Even a small fish tank or aquarium can beautify the house interior and make this place vivid. This post is about lovely aquarium ideas to enhance the beauty of the home. You can add an aquarium in the kitchen place, in the living room, in a dining room, in an entryway or in an office. For more information, take a look in the following photos, follow the link above every photo and decide about one design for home place.
ENJOY IN THE FOLLOWING DESIGNS!
Also, read about Mirror wall decoration
Kitchen island aquarium ideas
If you are wondering where to find a place for your fish tank, it's nice to add the aquarium in the kitchen place. And guess what in the island place. Have a look in this photo and find inspiration for your own house place.
Add aquarium in the living room and enhance the place
Enhance the living room with lovely aquarium idea like this. You need this in your house place, don't you? Also, this can be an idea for a Doctor office waiting room. I beleive that every patient will love to wait here even for hours and hours!
Bring the fish tank in an office room
If you want to add an aquarium at home but you have no place for that, add it to the office room. With a design like this, you will wish to work all day without breakups. What do you think, do you need a fish tank in an office room?
Make cooking fun with lovely room divider in the kitchen
Cooking can be fun if you choose a lovely design for the kitchen room place. Have a look in this home design and try to copy the style for your house place. Enjoy in the photo!
A living room is one of the best room for adding an aquarium
What a lovely idea is to add an aquarium in the place of the living room. Make a combination of fireplace and aquarium in the most important room of the house.
What about the aquarium in one of the walls of an entryway
One of the best ideas for adding an Aquarium is the wall of an entrance hall. Wish welcome to all guests that are coming into the house.
Aquarium idea in the bedroom place
Make the bedroom place the favourite room of your house. For example, choose modern furniture and also for one of the walls choose to add an aquarium.
Aquarium ideas instead of a bathroom sink vanity
Save space at home and add the aquarium in a place of kitchen vanity sink. Take a look in this photo, find an idea for the home place. By the way, share the ideas with friends and people you know. Thanks for your attention and have a great day with the people you love!