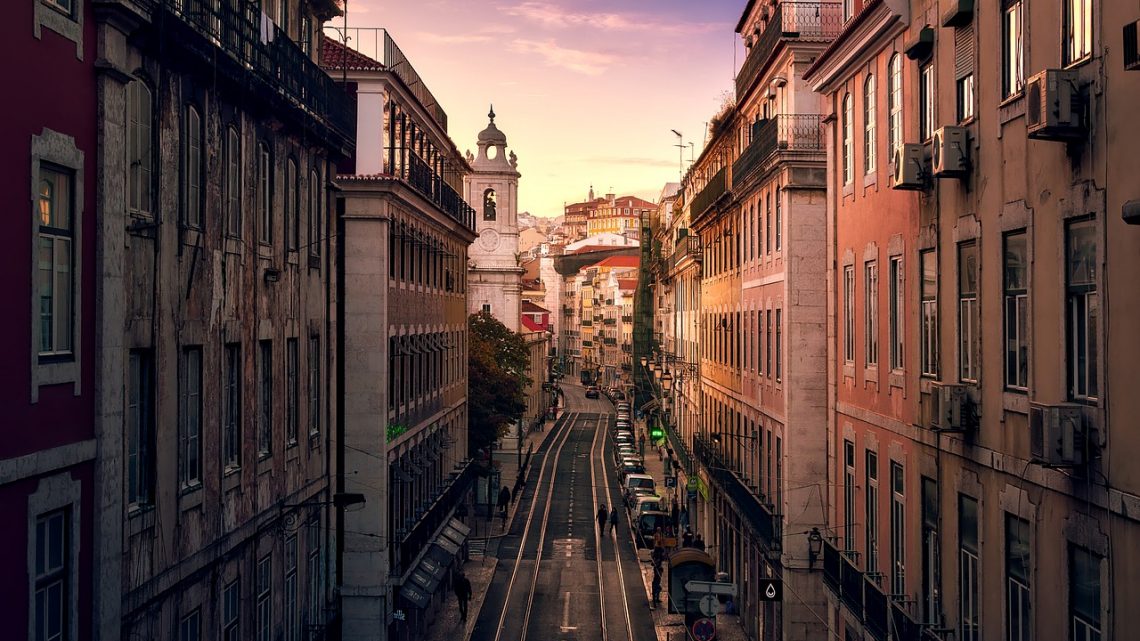 Lisbon – The City of Seven Hills
Situated on the gates of Europe the Portuguese capital hides some of the most appealing attractions on the "Old Continent". It's twenty million satisfied visitors annually who claim that they can't wait to return once again. The international tourism community has been rewarding and distinguishing Lisbon as one of the best travel destinations in the world. Lisbon has gradually gained a prominent place in European tourism.

It doesn't matter if you are booking your Lisbon stag do weekend in order to get in touch with a vibrant party scene of the city. Or, if you are planning to spend most of your stay there learning about rich history and tasting traditional dishes, Lisbon will not leave you unsatisfied. From the time of cities foundation, the pillars of Portuguese community relied on Lisbon as a stronghold of their identity. In a breathtaking manner, this ex-colonial superpower still amazes us with its cultural heritage that built this extremely important commercial hub. Visiting Lisbon appeals to younger generations as well as to the most experienced tourists and all those who like places where the population has a genuine smile on their lips.

Lisbon has charisma in all seasons. In spring it is covered with flowers and colorful festivals, in summer the streets are filled with its residents to celebrate the popular feasts (especially St. Antonio). In autumn, the days begin to decline but the sky becomes even more crystal. And in the winter, you can enjoy a sun that you will not find in nearly any European capital.
There are numerous ways to enjoy everything that Lisbon offers its lovely visitors. We will try to make you more familiar with the time you can spend there during just one day and mimic the satisfaction you can have at the end of it.

Start the day at the Terreiro do Paço and climb to the Arch of Augusta Street to see another magnificent view of the city of Lisbon. You can buy the ticket without queues here. It will be a unique experience to see the city panorama from this point of view and it will maybe give you some ideas where you can continue exploring the city afterwards. Then follow Rua Augusta, the main artery of the city and the most important commercial area towards Praça da Figueira and Praça D. Pedro IV. In Figueira square, do not miss the opportunity to taste a traditional dish called ginjinha. Then head towards Rossio, one of the most beautiful train stations in the world, and then take the Elevador da Glória, past the Restauradores Square.

Climb the elevator to the Mirador de São Pedro de Alcântara, and enjoy the beautiful views of the city. This is a good area to start thinking about having lunch because there are several places that combine price and quality. Walk to Convento do Carmo for a very interesting visit to the recent history of Portugal. There, take the Santa Justa Elevator down to Chiado, one of the cosmopolitan areas of the city. Then head down the river along Rua do Alecrim to the Pensão Amor area, a colorful area of ​​the city and one of the most famous Instagram today. To gain strength for long nights in Lisbon, drink and snack in the Cais do Sodré area, an ideal place to dine and enjoy the Lisbon night on any day of the year and week. It's thriving with positive atmosphere!

And how about those long Lisbon nights? Well not only that the warm African wind cuddles the city for 300 days annually but there is something in Latino spirit that just places Lisbon party spirit few steps in front of every other European party hub. It is no wonder that millions of satisfied bachelor crews return to this city once more just to feel some of that party hype once more. The Bairro Alto district and surrounding area are considered to be one of the two biggest hotspots for nightlife in Lisbon these days. With more than 100 bars and restaurants in a small neighborhood, you will have a tough time making the right choice.


The biggest number of those internationally famous clubs are located along the banks of the Tagus river. Do not worry if you planned to visit some of them while on budget travel to Lisbon since there are numerous places designed just for your needs. Here you can find some of the best Electro-dance avenues on Iberian Peninsula that recently started to knock out some of the most provocative clubs in Spain. It's really challenging to visit Portuguese capital without having fun during those long nights since the spirit of its residents is oriented to dancing and drinking then to anything else! Not to mention the stunning beauty of Portuguese ladies.
Simply put, if you are planning to travel to a place that has more history than it can stomach combined with unstoppable party fever and hospitality of ever smiling residents. Then look no further. Lisbon will be your dream destination for the next adventure with your friends and family.