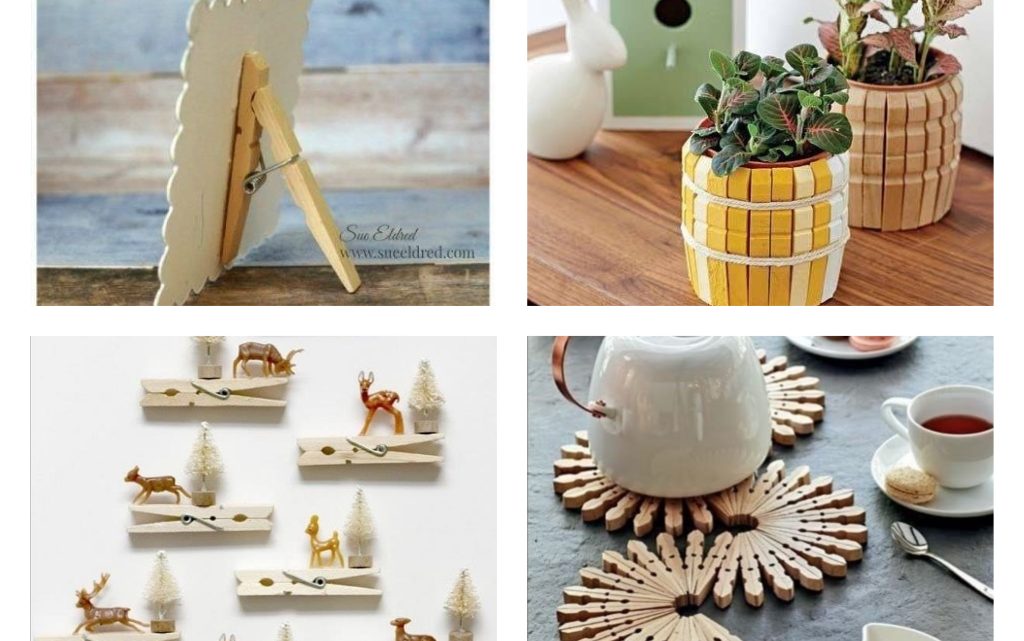 Laundry Clips Crafts Ideas
Laundry clips crafts are the title of today's post and the following ideas will blow your mind. In the following, you can see laundry clips photo frame, wall shelves, flower pots and also placemat for the table. Not just this, but also you will see other creative ideas in this post and you just have to SCROLL DOWN!
Unique laundry clips photo frame
In the first photo we can see how to use the clothespins and make perfect photo frame for your nightstand. Have a look at the photo and follow the instructions to make it.
Laundry clips flowerpot vase, DIY
The second idea is about how to make a flower pot by using the same material. You can do this in an easy way and here to plant your favorite plants and flowers.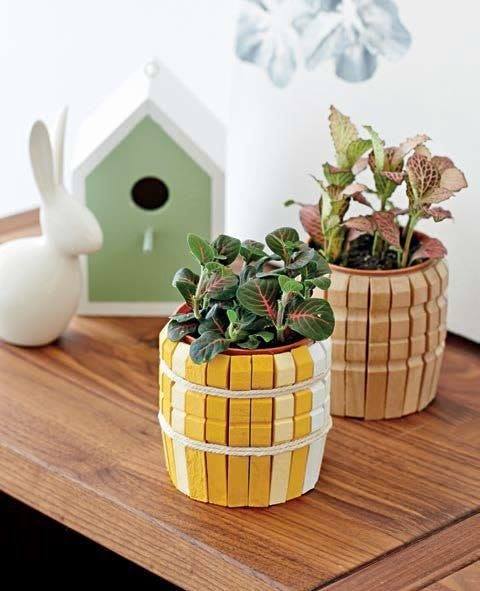 Clothespin table placemat
The third idea is indoors and it's about how to make a placemat for the table at home. Do this project and give perfect reuse of all the clothespins you have and are broken. Don't throw it away but give them a new life!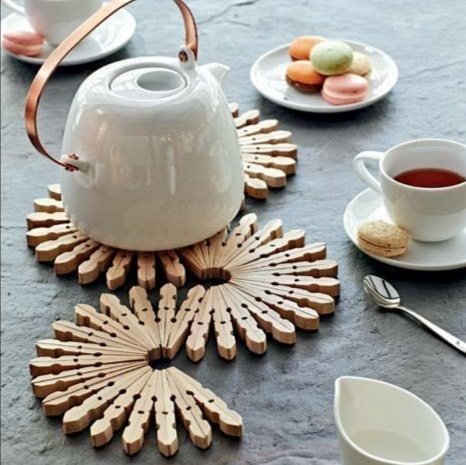 Interesting idea on clothespin wall shelves
This is one interesting idea and it's about how to make unique wall shelves for kid's room by using again clothespin or laundry clips. Name it whatever you wish to call it but reuse it!
Clothespin wall clock – laundry clips crafts
The next crafts are about how to make the wall clock by using laundry clips. This amazing craft you can make in your free time and hang on the walls in the bedroom place. What do you think, will you make it?
All these ideas were simply wonderful! Maybe you need another project and you will check our last post about how to make PVC pipes playhouse for your little children in no time. Thanks for your time, our team wishes you the nice start of the day!