Kitchen Trends for 2019
Hey friends! In the New Year, we have NEW kitchen trends designs that will be a trend for this year! We are always searching for the best ideas with an aim to help you and to give you inspiration for designing your home. In short, in this post you will see dark and light coloured kitchens, also you will see industrial homes design, both ideas are STUNNING!
Don't miss to see it!
All you need to do at this moment is to check the photos shared hereinafter and to choose which of these kitchen designs will be suitable for your home. But, if you already have a new kitchen cabinet, share these ideas with your friends and YOU? You just check these corner seating areas in the kitchen place that are great as a breakfast nook.
Dark grey kitchen trends, 2018/2019
The trend for this year 2019, is dark kitchen designs. I invite you to check this photo here and to find motivation for your NEW house. Bring the style in your home!
Dark coloured kitchen islands
Mix combination of light wooden kitchen cabinets but also don't be afraid to add dark wood for the kitchen island.
Light wooden kitchen cabinet, the trend
This is extra cabinet design for any type of kitchen. Your task is to take a look in it, to save the photo and to try to copy the design.
Yellow kitchen cabinet in an industrial kitchen room
Yellow is great color for the kitchen place, it refreshes the room and gives a positive vibes to you. An industrial design of home is also a new trend for 2019.
Contemporary kitchen design for 2019
If you are in plan to redesign your kitchen cabinet, you may use this side for your kitchen place. Take a look in this photo which is a kitchen of your dremas!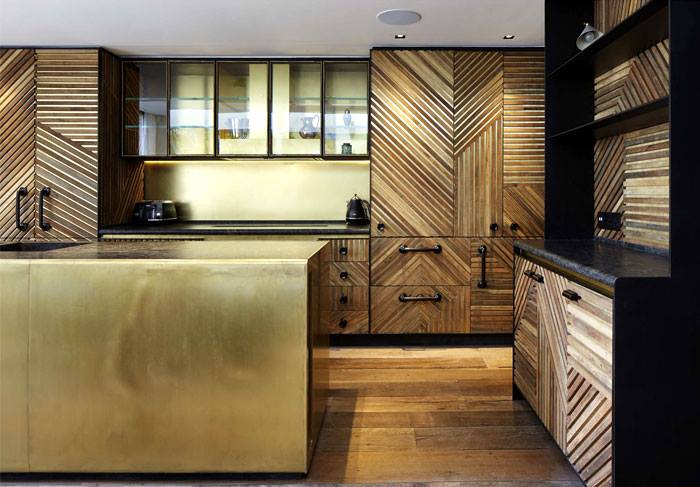 Reused wood kitchen island, amazing idea 2019
Reused wood is also a great material for modern kitchens. Just scroll down and see this design which is so great. It looks like a dream!
One of the best kitchen designs for 2019
The most amazing design for one kitchen is light wooden island that looks attractive. Your task now is to see the photo here and to think about adding the same cabinet at your home.
Amazing kitchen design for 2019
As you can see, each new trend of the kitchen cabinet looks similar like it's the case with these kitchens. Wooden walls for the kitchen room, wooden cabinet and reused wood is the trend for the kitchen. Take a look in this photo and find motivation for your home and also share it with friends.
Well friends, if you share the same opinion with me, please share these ideas with your friends and keep following our website in future! Thanks for your attention my dear followers!