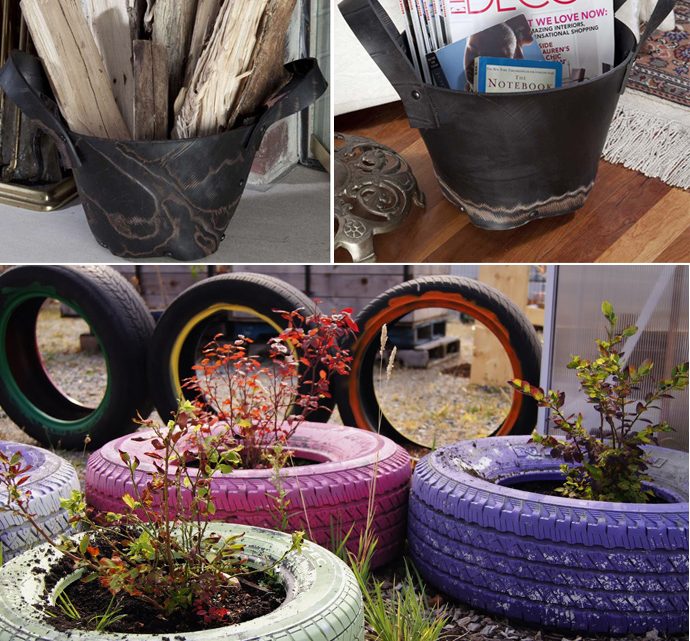 It's Time To Reuse Old Tires
When you feel bored with everything, it's time to reuse old tires that are right there in your yard place. You can make a table, chairs, mirror frames and all this from tires! Stay with us and find details on this topic!
Follow this link to check about our fairy mini garden ideas and find some idea for your old broken flower pots and reuse it.
Reuse old tires and make outdoor seating area
The first idea is about how to reuse the old tires and make a perfect table and seating chairs with the tires. Don't throw the winter tires but reuse it and give it new life!
Make mirror frame with old tire
The second idea is about how to reuse the old tire and make a mirror frame for the house walls. If you have no idea how to make the reuse, take a look in the next photo and inspire yourself for a while.
Recycle and make new flower pot
Also, make some space for all the flowers you have in the yard place. Here, you can plant any kind of flowers and enjoy your art, handmade hard work! All of it is amazing, just check the idea now.
Make bed for your pet!
Also you can make bed for your dog! This is the best idea to waste your time and make something nice for your dog. Find motivation in the next photo.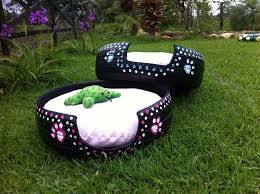 Also make bed for you!
Make company to your dog and make one small seating bed for you either! For this aim use the same material, the old tyre!
Tire bag! Reuse tires ideas
Solve the problem with storage and make some bag for your home!
This is all we prepared for you today and we invite you to be our follower tomorrow when we will be back with our new ideas about perfect reuse again!