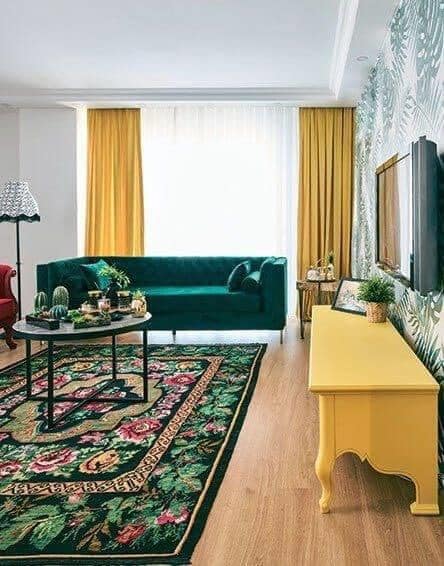 Interior Design With Yellow Shades
What kind of color to choose for an interior place, depends on what kind of person you ARE. Those who are closed person may choose dark colors for the interior. Otherwise, those open-minded can choose so light colors as their personality is, PURE colors. What follows next is interior design with yellow shades and I'm asking you to stay with me for some time.
Also check these concrete garden walkways done with so much effort, material, and love. You can do the same for your garden floor if you liked the design.
Green and yellow shades in living room
In the living room, you can choose a yellow and green color like is shown in the next photo. The curtains are yellow, the bed is green the TV stand is also yellow. See this perfect combination in the photo now.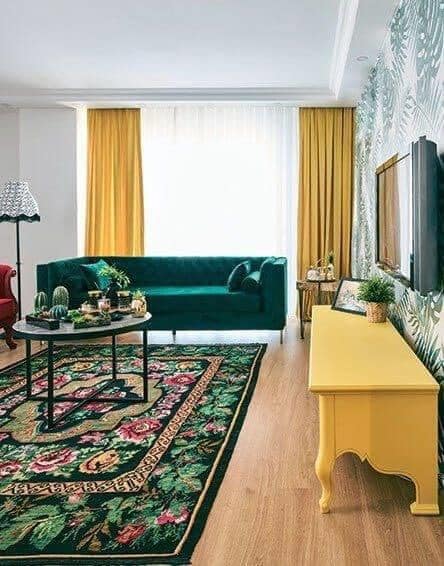 Grey and yellow dining room design
The second idea is about how to mix the two colors in dining room. Mix yellow and grey but let the yellow to be dominant color. More details find in the second photo of the post now.
Add yellow pillows
In the third photo we can see how to add yellow pillows on the sofa of your living area. Come on, take a look in the third photo and find some idea for your home interior.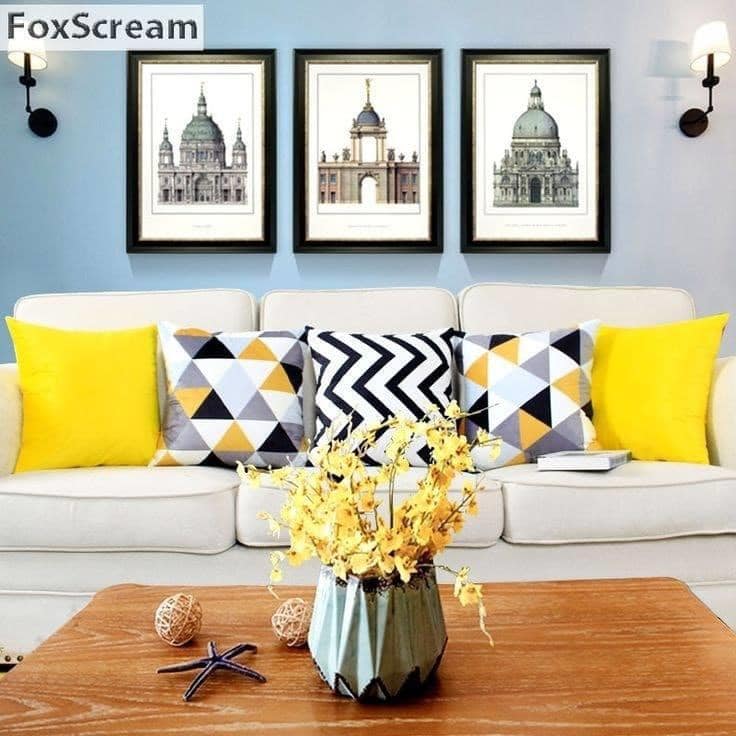 Add yellow shades in bedroom
Try to add some vibrant color in your bedroom place. This is the bedroom of your dreams and I'm sure that you will like to copy the design. Take a look at the photo now.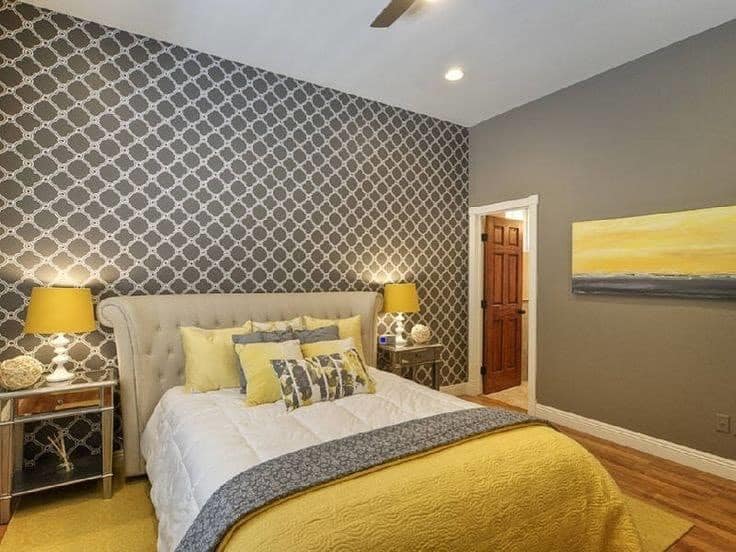 Thanks for your time and keep following our page in the near future when we will be back with new ideas. Have a nice evening on our page!