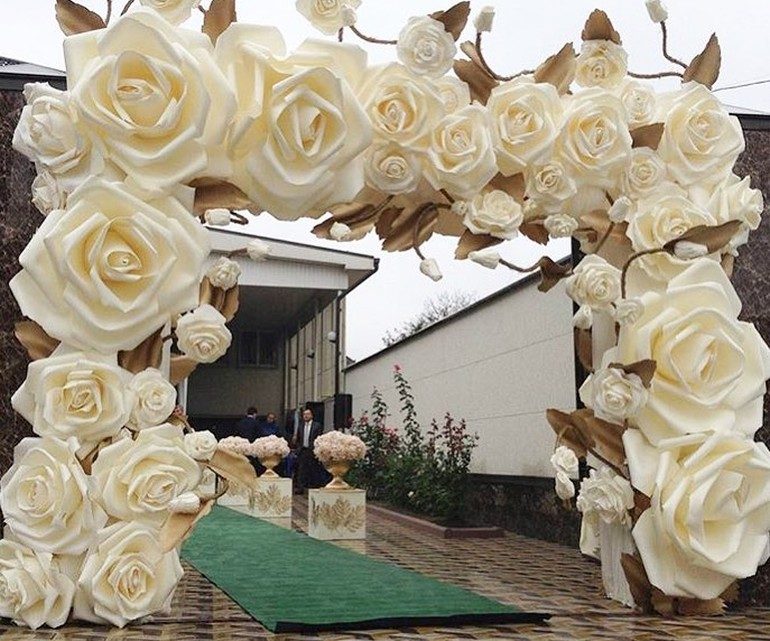 Inspirative wedding Decor With Paper Flowers
Most of the couples dream to have the most amazing wedding party so the decor isn't always easy as we think. When someone else is getting married, it's easier to choose the best decoration but when the person that gets married is YOU there is DILEMMA about which design to choose for interiors and also for the exteriors. Especially, if there is a large space in the yard, the PROBLEM increases and you simply can't think and decide which is the best option for you! For today, we have chosen inspiration wedding decor with paper flowers and these flowers are so amazing!
Find the best decor ideas with our help and see the following photos that won't take you a lot of time, but only 5 minutes! Make the best day in your life a day to r e m e m b e r!
Wedding decor – paper flowers outdoor gate
First of all, we can see paper flowers wedding gate. This is a nice idea to start with the decoration of your dreams! The warmest welcome for your guests, the best way to say Helloo even without words but just with nice decor. Come on, see the photo and decide if this is the thing you've been looking for with hours.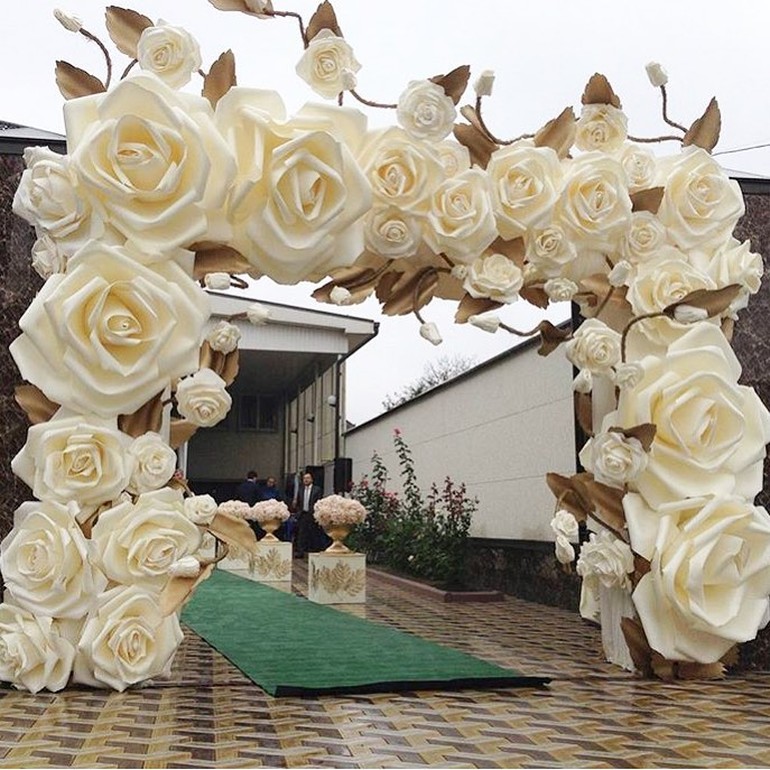 If you don't like to add white paper flowers, you can choose pink flowers and do the best outdoor wedding decor.
Once when you did the decor for the yard, you can decorate the indoors. Here, on the curtains of your room, you can add a lot of giant paper flowers and hang it there. Of course, if you can't do this, you can pay an interior designer to do this for you!
This can be your walls decor in indoor! Be unique person with the best decoration!
Flowers arch is also a good idea for your wedding ceremony!
Find some idea to decorate the outdoor wooden cottage, if the wedding is in the summer time!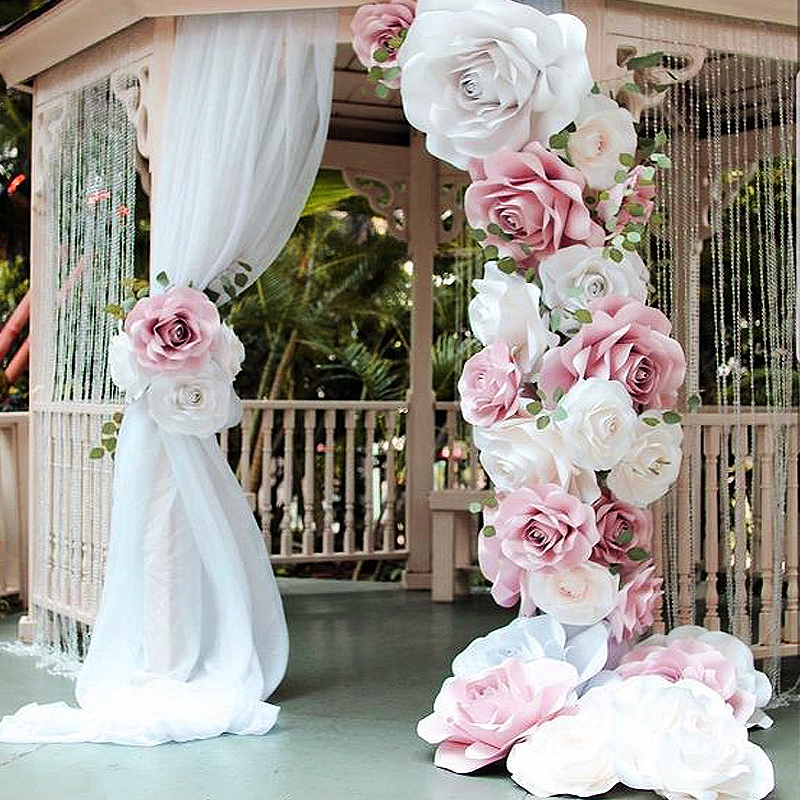 White flowers for the stairs at home is although a good idea and you can choose it for your house. This is the last photo from the post and pleases also check about Beautiful designs of skirts and bags.
Well, this is the end of the post so I hope you enjoyed it!