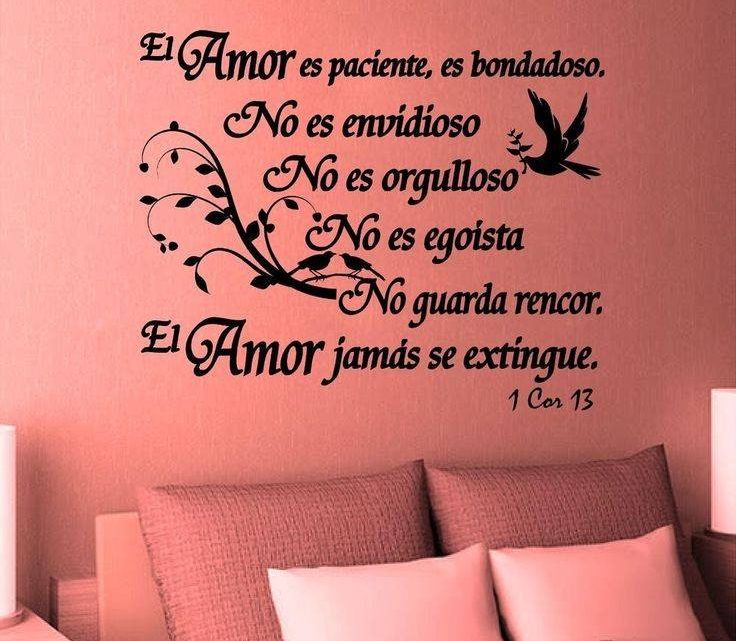 Inspirational 3D Sticker Quotes for House Walls Written on Espanol
Recent research says that if you are able to TALK English and Espanol at the same time, you will be able to understand 80% of people in the world. Even if you live in England or in any other place and you special both of these popular two languages, you can have some quotes on the house walls. These quotes can be written in English or en Espanol, it doesn't matter the language but what really matters is what is written on it. We need some 3D sticker quotes that will lead us in life, help us to go ahead, stickers that will be our inspiration in life.
Stcikers like this we can add on the walls in our kitchen place, entrance hall, bedroom or living room. Practically, we can apply the stickers everywhere and to have some idea in mind which stickers to choose, we decided to show you. Here is the collection you can see and choose some of it for the house place. I hope you don't matter that each sticker quotes we will present you are written on Espanol. 🙂
3D sticker quotes – the recipe for a happy life
Here is the recipe for having a happy life 🙂 When I first saw the photo I thought that it's some recipe for making a cake in the kitchen place. Then I realized that this is a recipe for living a happy life. It says:
2 kg love
3 kg honesty
4 kg patience
2 l kisses and hugs
Mix the ingredients with respect, humor and serve in the silver plate every day!!!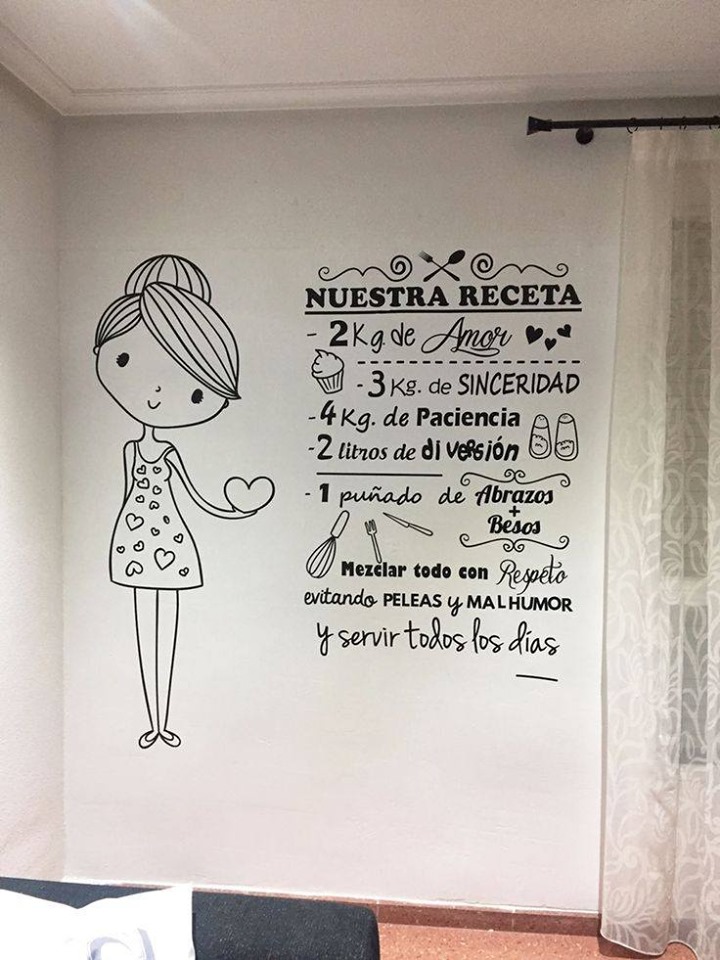 Here are the stickers you can apply in your kitchen place, written on Espanol
It says, eat a favorite food, drink coffee, cook, serve, make some experiments with the food, try to cook something new and be happy! The best inspiration for having it on the walls from our kitchen place, what do you think, do you like it?
Here are the stcikers you will need for the walls in the living room place
What is written on the house wall is ,, Love is patience, isn't something funny, something selfish, there is no place for revenge. Love never ends. I think that all these 3D sticker quotes are amazing and we should have it on the walls in our living room place.
By the way, read about GLASS BOTTLES RECYCLING ideas that you can make when you will have free time, long weekends and for some of the holidays. This was the last sentence form this post and the only thing I want to ADD here is THANKS for your attention dear friends, we love you! Lots of love to you!