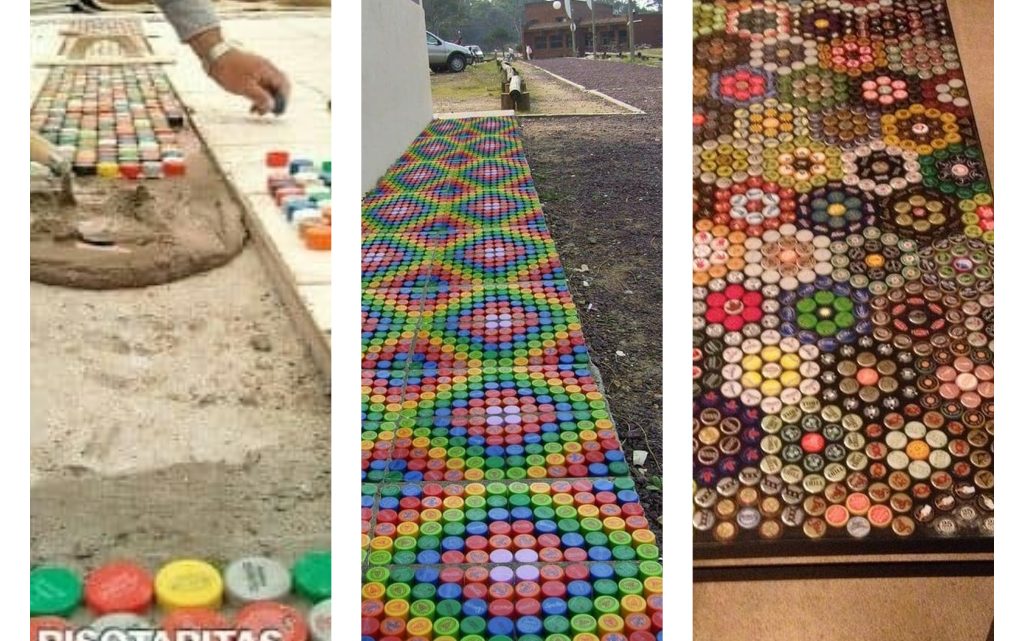 Incredible DIY Bottle Caps Crafts
Hey friends. If you are interested in incredible DIY bottle caps crafts, stay with us, see all photos hereinafter and try to make it at home. You will see how to make outdoor flooring, coffee table, chairs, large dining tabletop and all this made from bottle caps.
Also read about our amazing rooftop deck design idea, the post that we shared recently on our page and maybe will be interested in it.
Make outdoor walkway by reusing the bottle caps
In the first idea, we have a chance to see how to reuse the old bottle caps that you are gathering for months in advance. The best way to reuse it is to make outdoor flooring with the help of the caps.
Retaining wall made from bottle caps that you can also make it
In the second idea, you can see how to reuse the bottle caps in the best way and recycle it. This is an amazing retaining wall made from the caps and if you don't have any other ide, do this.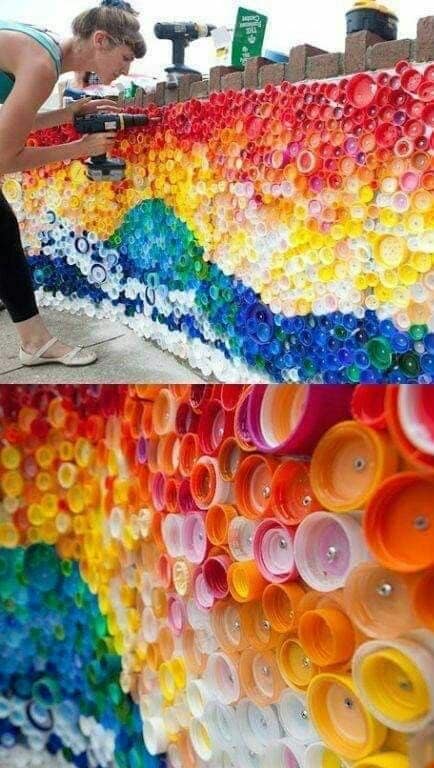 Make seating chairs by recycling the bottle caps
Idea by idea we are to the third idea from this post and this is how to make bottle caps crafts, in this case, making seating chairs. Find some inspiration in the idea that we shared with you in an unselfish way.
Make bottle caps top for the coffee table
Never feel ashamed by making decorative elements for interior and exterior place. In this photo, you will see how to make a top for the coffee table. I don't think that with this craft we will just recycle the bottle caps but we will also take care of the home design and we will create extra good look.
Make an amazing bathroom wall design with bottle caps again
Bring the bottle caps indoors and in the bathroom place make the wall cheap and good looking. Take a look in the photo now to find a little motivation in it and of course share with creative people. Don't forget to be creative too!
Make door curtains by bottle caps, the last idea from this post
We will finish this post with amazing bottle caps door curtains this time. This is the last idea from this post and these bottle caps crafts ideas have ruined your heart and gave you a little motivation. Keep following our page in the future to see other cool ideas!
Thank you so much for your attention and I really hope that you have found a suitable idea you can make in your free time and find some way to recycle the caps you have in the yard. In this way, you will clean the yard and you will be a creative person!