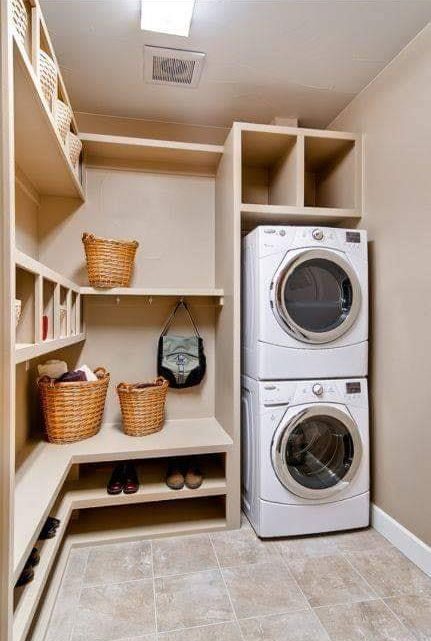 Ideas About the Brilliant Washing Room 👍🏻
In large families, the washing machine is turned on every day, or even twice a day. It's hard to maintain clean this room especially if it's a place in the bathroom. Dirty clothes around, clothes that have to be dried, oh such a mess around. This is why you have to be smart and have a special room that will be your washing room.
Stay with us to see the following brilliant ideas about the washing room, the room we badly need in every home. If you agree with me, read the full text and see all the photos below.
Also, check the last post we shared about how to make the perfect haircut at home in an easy way.
Perfect washing room in the corner of the home
In the first photo, we can see the perfect washing room in the corner of the home. We can add wooden floating shelves here for our dirty and clean clothes, two washing machines that we can use each day.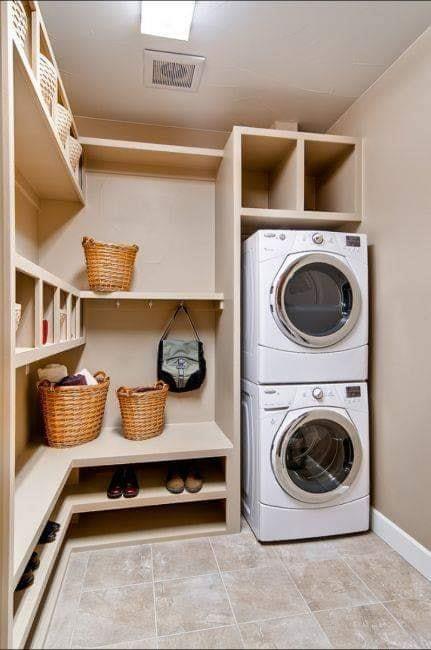 Sliding door for the laundry room
Nobody needs to see your laundry room, you can hide it with a perfect orange sliding door. Let this example in the photo be your inspiration and motivation for the home interior palce. Do you like it??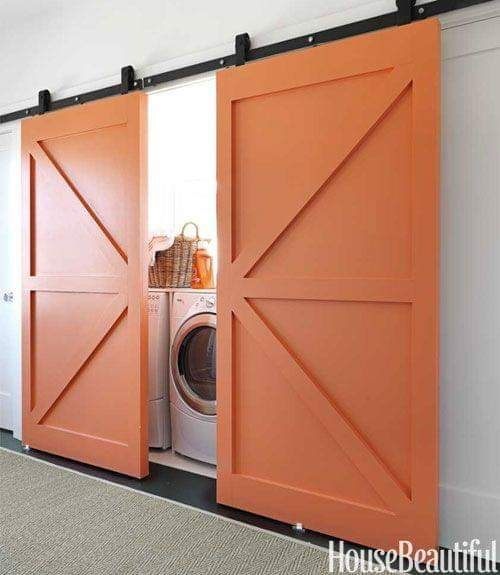 You can have room for washing clothes and dry at the same time
This sounds so cool an especially is a need when you have little kids. You spend a lot of time washing clothes and drying so spend it in a quality way, arrange the laundry room in a way like this.
Special and elegant washing room
Your laundry room can be so elegant as is shown in the photo here. This elegant place can be your favorite and you will wish to spend more time here while cleaning clothes for your family!!! This is the last photo from the post so I hope that you enjoyed in it.
This is the end of the post today, so thanks a lot for reading it and please be kind to share the ideas with friends!