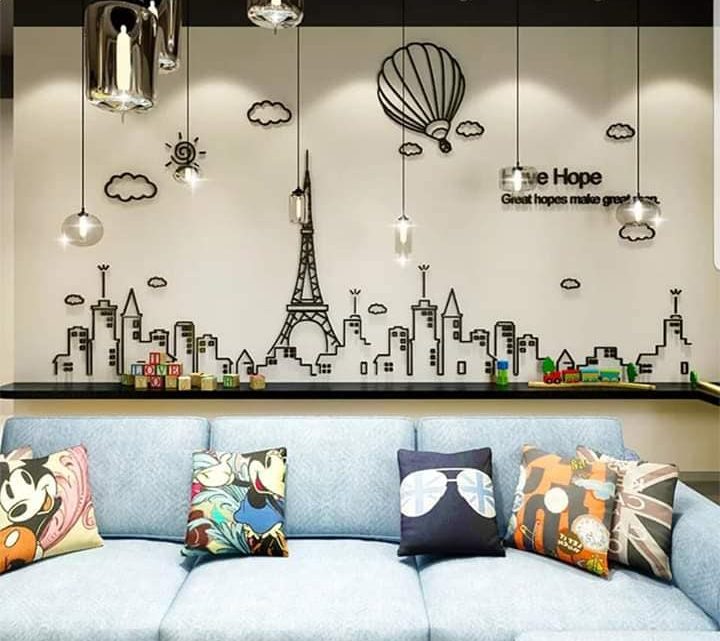 I Want These 3D Wall Stickers for my Home
If you are of those people that don't enjoy living in a house with blank empty walls but you are from those who enjoy having nice design of the walls, you should see these photos. We will show you which stickers to choose for the bedroom walls, living room walls and kitchen place. To be honest, I want to have these 3D wall stickers for my own home and what about you? Feel free to express your own opinion about the topic and tell us in a comment what do you think about the designs after checking the photos.
Follow this link to read about why work is the best thing to help you with self-esteem. You will read about why keep you busy is good for your health and which effect work has on your mind and body. But first, check these ideas and photos we will show you!
Having 3D wall stickers for the living room walls
In the first photo, we can see amazing combination of stickers for walls, quotes that are inspirational and positive, a Tour Eifel and other things that will bring nice ambient at home. Check the photo and if you want to order the stickers online check the link below the photo.
Having wall decals in the entrance hall place looks inviting
In the entrance hall, we should also add these stickers and enjoy in the modern entryway that will say welcome to our guests.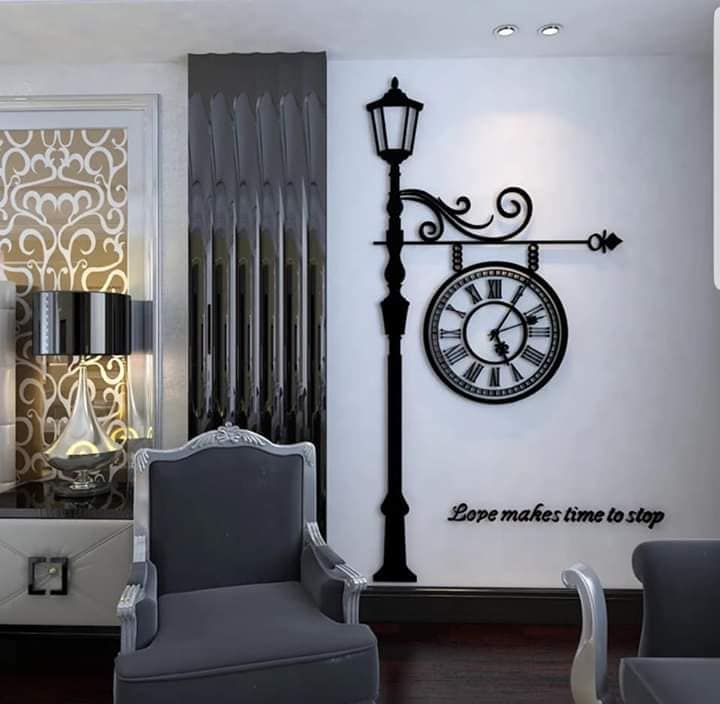 Applying wall stickers in the bedroom walls
Imagine every morning to wake up and to read something good and inspiring like this. You will feel loved, you will feel inspired by life and anything else.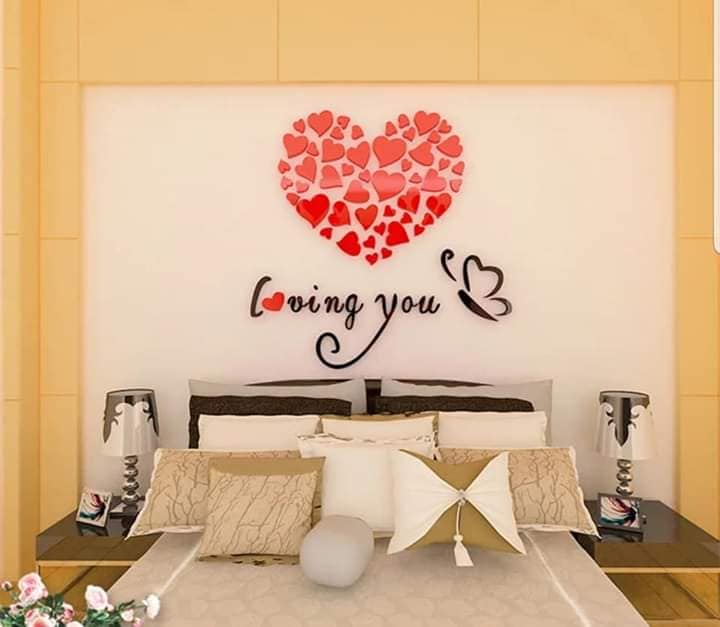 Create a family photo gallery wall with the help of frames and stickers in 3D
The best way to create a family and gallery wall is to use these stickers that will help us to choose the best design for our house walls. This wall can be our entryway hall wall, living room wall or maybe the bedroom place.
Choose these stickers for the living room walls
We will finish this post again with the family photo gallery wall and stickers we can add on the house wall and be satisfied with the decoration. With a design like this, we can enjoy in modern interior place and walls. Take a look at the photo now and see the design from the last photo.
I sincerely hope that you already have some idea in your mind and you will apply some of the stickers on your own house walls. thanks so much for your attention and keep following our page in the future for more ideas about interior and exterior design!!!