How to Decorate House When you Have Kids
House without kids and house with kids…oh, these are two different worlds, dear friends. When you have kids, you must think of everything in the house, every space, corner, detail, decoration. You must be careful for your children to not hurt themselves and at the same time to not break the souvenirs that are a memory for you. Today we will keep on how to decorate house when you have kids.
Let's start in the living room area. Here, you must leave some space to add a large carpet on the floor that will be placed for playing for your adorable kids. Maybe you won't have a clean home but you will have happy kids that will be playing.
Don't be surprised at seeing toys around but make sure that you have enough baskets in every corner and chairs just to be sure that you added all the clothes and toys there. House with kids might be untidy but it is the happiest place where you can be and living life.
From the living room and kids' room, we will take you to the bathroom. As you can see in the photo there are too many colors which are quite ok when you have kids. Let's have a look in the photo now.
And here we are in the kid's room, there are a cabinet, chairs and a small table for children. As we can see here the dominant colors are blue and red which can be a great choice for one modern home place. See the photo now.
Wall shelves are also a great idea and you can add it in the living room. This is the thing you will need to keep in mind when having kids. But what is very important, love your kids!!!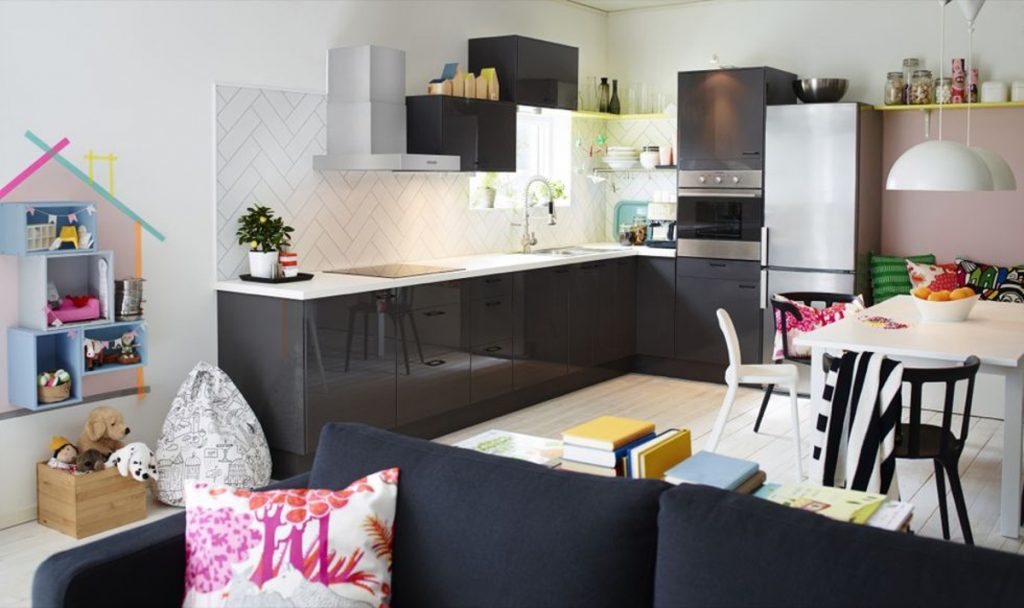 PHOTO SOURCE:
https://decoracion2.com/como-decorar-una-casa-con-ninos/
In the end, thanks so much for the time you spent with us and also check our page to read the last post THERE that was about how to make the best newspaper crafts in free time. Enjoy and have a nice end of the weekend!!!