House Models and Buildings in 3D
Finally is Sunday so we can stay at home, scrolling on our phones and looking for useful ideas about our home. Every home is special in some way and here we have so special moments to remember. To make our home looking nice and to have enough place for all rooms of the house, we need the best house models and plans. Ideas on this topic, you will see in the photos now that are following. Take a look at the photos now and find some ideas for your future home!
Before checking the plans also check DIY wooden spool cable reuse and make the best reuse at a house in your free time.
House models with 3 bedrooms and two bathroom
In the very first photo, we can see the house with 3 bedrooms, 2 bathrooms and here we can spend a lifetime. This house is aimed for large families and now you have the chance to see it for free.
Building plan exterior in 3d
In the second photo, we have a chance to see building exterior plan in 3D and it's a great idea for those who plan to spend their life in a home-like this. Be smart and use the chance to see the plan for free.
Modular homes or office rooms
In the third photo, we have chance to see the house plan in 3D for modular homes or maybe for office rooms. The idea is perfect, maybe the house is small but it's enough large for small family.
House models – Circular housing
The next idea from this post is circular housing and the photo is taken in Amsterdam. If you like the idea of living in a house like this or to work here, think about this model. See the idea now that follows.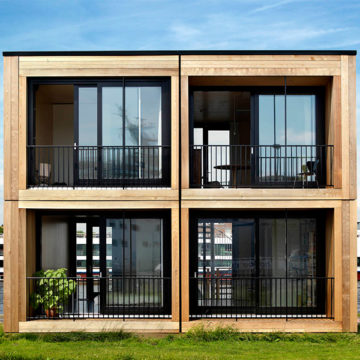 Mono cabin
The last idea is about the mono cabin or tiny house. I'm not sure how a person can live in such a small house like this. The house can be used to work here, to rest for the weekend, to hide from people and come here to forget about all problems in life. See this house plan in 3D and with this, we will finish this post.
Well, this will be the end of the post our friends and here we will just thank you for your time and will invite you to check our page www.keepitrelax.com regularly and always to have new ideas.