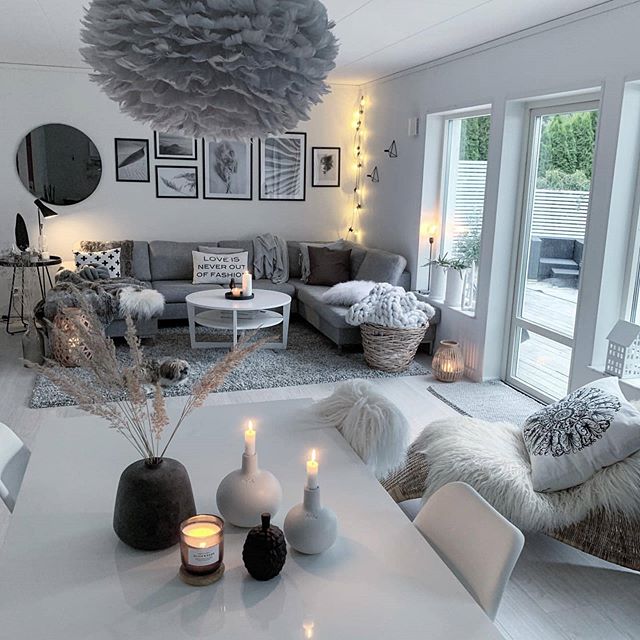 Have a Great View? You Don't Need Curtains!
Many people are wondering if it's okay to leave their windows empty or they must hang some kind of curtains. Yes, it's true that curtains are completing the decor, and we repeated this thing many times in our previous posts. BUT, it's also okay if you don't want to hang it on the windows and you just want to live the windows empty. Those who are dust allergic, shouldn't hang the curtains because they don't need curtains!!! More on this topic read hereinafter in this post that is short but full of useful information.
MUST CHECK: I fell in love with black interior
You don't need curtains when you have a nice view
If you have a nice view of your window, you don't need any curtains. Curtains can wait because you already have a nice view that will beautify your interior place. Also, if you are dust allergic, I don't think is good idea to hang curtains and destroy your health.
Forget about curtains if you live on the last floor, you don't need it!
If you live in an apartment that is on the last floor of the building, you either should throw the curtains on the side. Just leave the windows empty, because you don't need any privacy here, no one will see you so high. If you are asking me, I also think that if you have small windows, for example just two, you should add some zebra curtains and no curtains needed.
If you have a pet, forget about long drapes
This might sound funny but actually it's the truth. Every cat is playing with the drapes on the long curtains, hanged there in our living room. I don't think that this combination with cats and curtains is good. 🙂 It's better to leave your windows just empty and clean it regularly.
Leave your kitchen windows empty
And this is the last piece of advice for today. It' about leaving empty the windows of the cooking room. Maybe this will be another reason for spending more time in here while cooking and enjoying the view!!!
If you are here, you are to the end of the post today and we are so thankful for your time and attention. I hope that you get the answer to have or don't have curtains at home place.