Golden for a Brighter Home
Hi friends. Welcome to another great post from our page and part from this bright day! We will show you how to use spray paint in an easy way and making a brighter home!!!
Glitter pain in gold color, reuse the old mason jars
The first idea is about how to add a gold accent to the decor at home, to use the glitter golden spray and to give new life to the old mason jars. It's easy to apply and if you wonder how to make it, follow the link below to make the things clear.
Brighter home can be done with gold spray paint
Who will say that with just a spray you can create a nice design for home and outdoors? Well, yes you can make it if you are creative and if you follow our ideas. The example for this is these metal shelves we can have at home and admire it!!!
Gold wall decoration you can make it by yourself
In the third photo and idea from this post, we will see nice golden decor for the house walls and this we can use for celebration and parties like wedding, birthdays and other!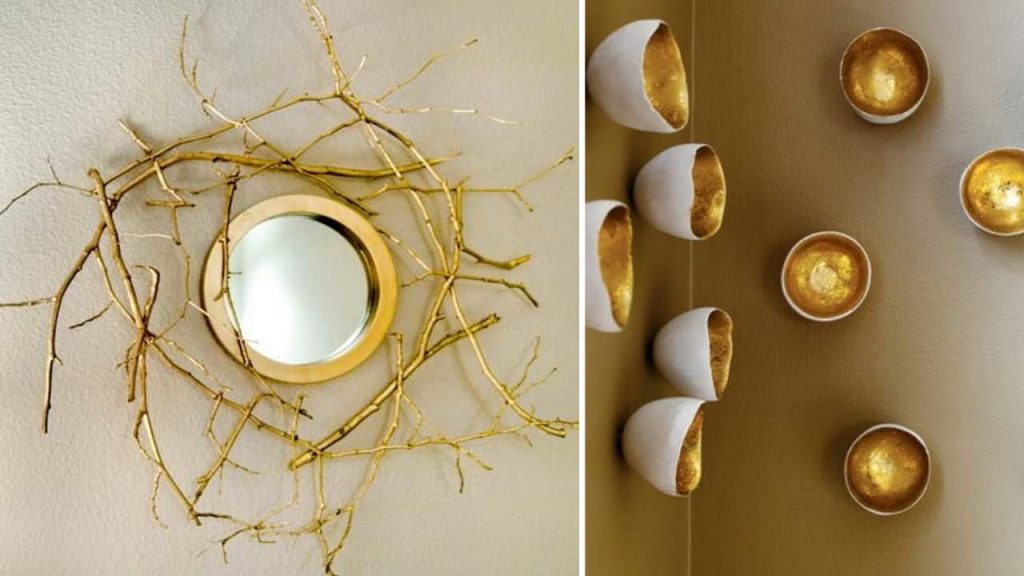 Spray paint the flower pots in gold color
In the next idea, we will show you hoe great looks when plant holders are painted in gold color. Take a look in the idea and follow the link below to read the full instructions.
Make mirror frames with amazing golden colored cars
Reuse the old cars toys from your children and make a nice mirror frame. Decorate the walls at the home and make nice mirror frames for every room from the house.
Take care to paint the shelves at home
Well, you can apply the gold spray paint at almost every element at home and as you can see in the photo now you can spray paint the shelves at home.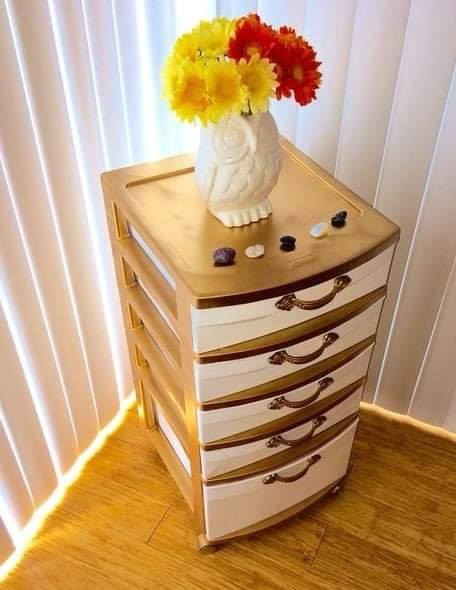 How to update an old fan – use gold spray paint
We will finish this post with an idea about how to update the old fan that we all have it at home. This is the last idea from this post and hopes you will make some of these crafts at home.
Can You Give me Pills for My Grandma If I Clean the Floor? Read the last post shared on our page and see this instructive story. Thanks so much for your attention and be our follower tomorrow, we will be back with new ideas!!! Bye, bye!!!