Glorious Indoor Garden Ideas to Inspire You
Winter period means that we all need to have space at home to grow there our flowers and plants. That's why I decided to show you glorious indoor garden ideas to inspire you! Follow our photos, links and see how to create an indoor winter garden that you will LOVE!
Follow this link to see lovely garden landscaping design ideas to inspire your for sure!
Indoor garden design idea
Hoe great idea to make a space between interior and nature and still to have lovely garden at home. You can grow the green threes and grass right there in your living room and to enjoy even in the cold period of the year.
Use the hall corner for creating a mini garden
To have a mini garden at home, you need to choose any corner of your house rooms. Just take a look in this photo which will help you to make the right choice for design and by the way share it with creative friends.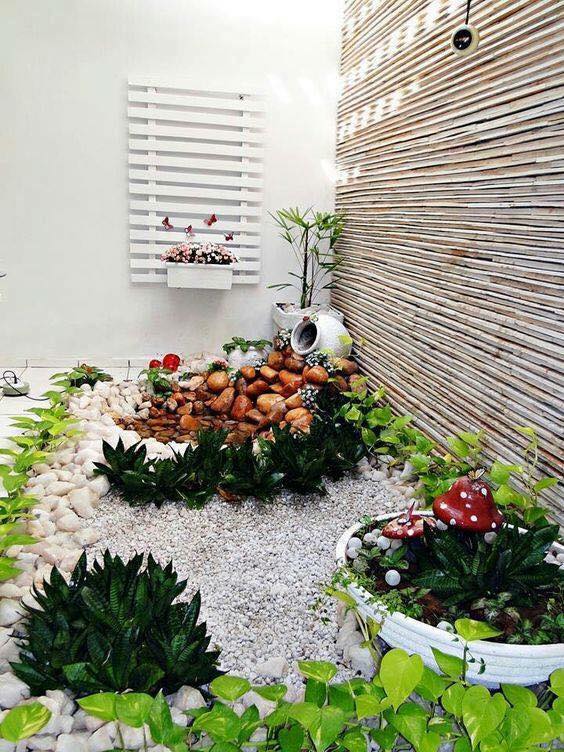 I invite you to see how to make an indoor garden with three flower pots
With just three flower pots you will create an indoor mini garden for the winter-period. You don't need to add these pots in living room but you can chose different place and to be aimed for your garden.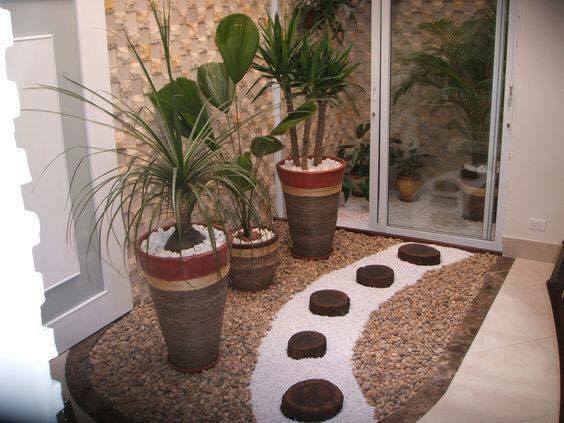 Indoor mini garden with rocks and waterfall
This is nice combination of rocks that are large and waterfall, also a flowers and plants placed in any corner of your interior place. Feel free to copy the design for your own home.
Bring the garden in the terrace place
Don'r worry if you don't have any yard or outdoor place for planting flowers and plants. Reuse the terrace place and plant there your favorite flowers, decorate with pebbles and rocks and add two chairs to spend there unforgettable moments.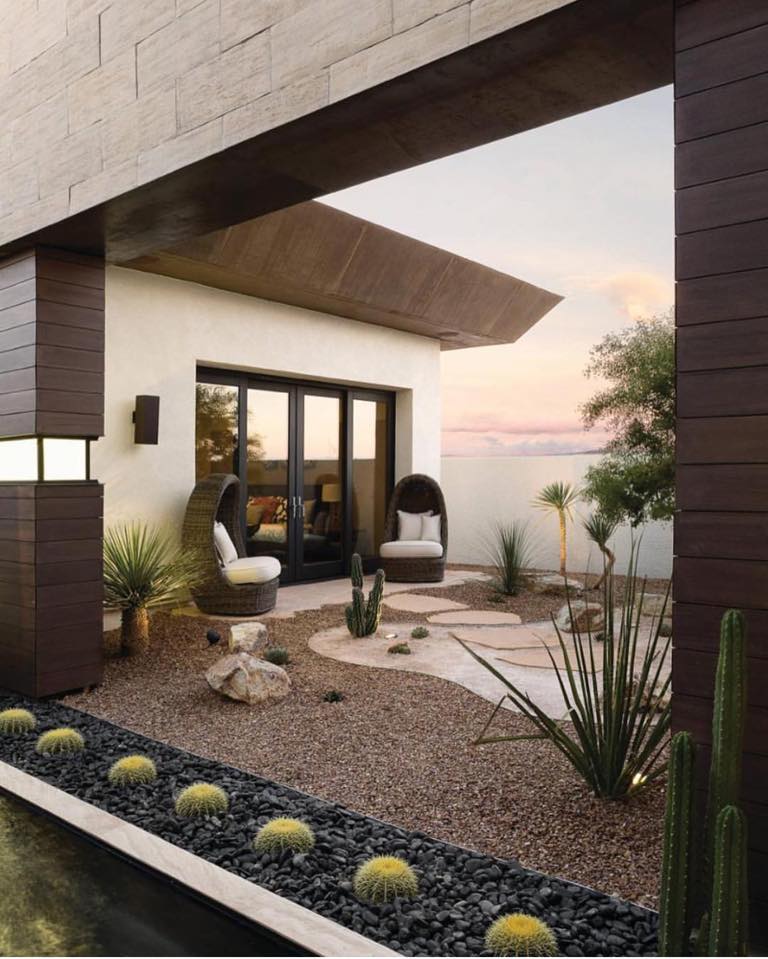 Small but nice indoor gardens
It doesn't matter if the space for having a garden at home is small or large, you can still plant there your flowers and plants and to enjoy in the smell. You can add there a wooden bench, flower pots and to cmbine the vertical garden on the walls. See the photo and draw an inspiration from.
What's behind the glass? There is an indoor garden!
You can close the indoor garden with glass door and to protect yourself of the air that flowers give to us. Also, the glass material looks so good when is combined with flowers and plants.
Plant the succulents inside of the house
there is great place to grow your succulents and this is the corner of your house. Take a look in the photo now and think if you are ready to have and maintain garden like this at home.
St the end of the post, I just want to wish you to have a nice day tomorow and to wish you a happy International Woman's day!!!