Glamorous Backyard Design
If you follow our website each day, then you sure now that here is the place to find interesting ideas about the exterior and interior design. Our last post was about how to create a mini indoor garden for the winter period and this time we will show you a few ideas about the exterior part of the house. What follows next will ruin your heart and that is how to create a glamorous backyard design in an easy and creative way. Stay with us and have a great time!
Take care for having nice pathway and seating area
If we have clean and modern pathway, place for seating too, we can be sure that we've created the best backyard design. Place where we will spend the free time that we have.
One of the most important things is to cover the backyard
You haven't completely finished the decor of backyard if you haven't bring the decision of covering the place. Yes, you need to cover the place and rain wont be your problem when you will wish to seat there with friends and family.
Add built in benches and admire the place each day
I think that concrete benches can beautify this place and you can create amazing seating area in the outdoor place of your house. I don't say that wooden benches aren't good choice but concrete benches are something to admire.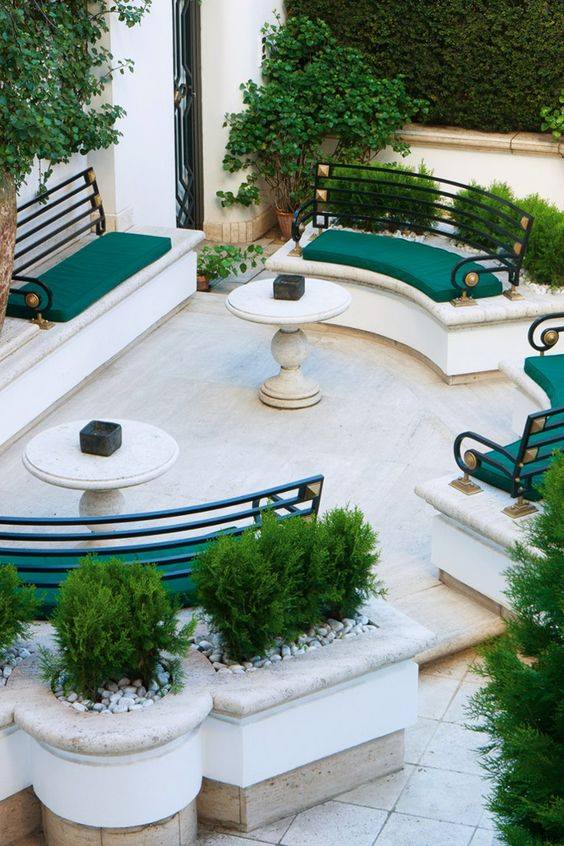 Add built in wall benches and also take care for the lighting here
Take care that you've planted all the flowers in the backyard, you've create nice pathway and all this you've done with love. See this nice organization in small outdoor place that maybe wil be your inspiration too.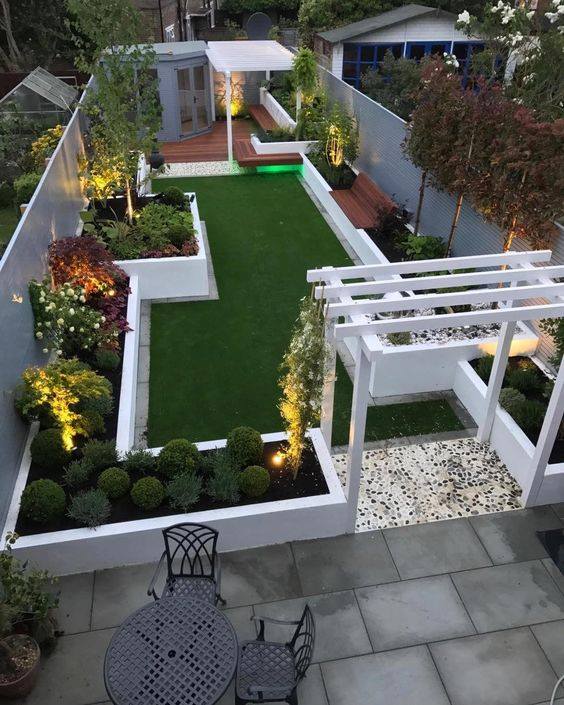 Choose to have wooden floor and grass in the backyard
Wooden flooring can surely help you to maintain the place clean and adorable in any moment of the day. I invite you to see this idea and to make sure in that.
Create a tiny house that you will use to relax there
Make a tiny house built by wood and spend here each weekend with your family members. Where to put the house? Put it in the middle of the backyard and be proud to show it to your friends!
You can have a dining room in the backyard place
The best place for having a dinner is exactly the backyard place. Transform this place from nothing into something that you will love each evening! With an outdoor dining room like this, you won't feel the need to go outside for a dinner time!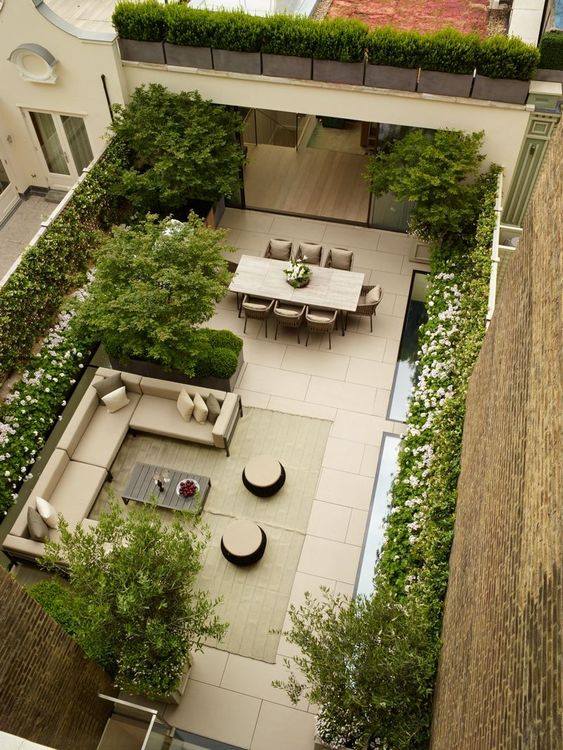 I hope that you will follow our advice that will take to creating the best outdoor place that you will use for seating there with hours with the people you love the most in your life. Thanks a lot for your attention and have a nice day, stay positive as we are!