Give Your Bathroom Fragrance
Every bathroom place should look clean and fresh in every period of the day and for every one of us. In this post, we will tell you how to give your bathroom fragrance in an easy way.
Remember that the most amazing thing for one bathroom place is to keep clean the space each day because we spend here time every day. Let's see some tips. First of all, you can choose blue tiles for the flooring and walls in a bath because the blue color reminds to fresh and clean space. Also, you must add perfume and take care that bath towels are clean and nice organized.
Take care for the bathroom vanity and for the towels to be organized and add a wooden blue mirror for the bath walls. We need to remember all these tips if we want to have a clean bath every time when we enter this room or every time when we have guests.
Add fresh flowers in bath place to keep the nature and perfume in the room. Be proud of a clean bath when your guests will come to your house and they will see this amazing decor and clean space. Take care that your bathroom is clean and bath mirror on the wall is clean too, just see these tips we have to show you in the photo now. Choose the best flowers for your home place!!!
Make deep clean to the bath place before you add perfume or flowers. Because sometimes we can't get rid of the bathroom smell if we don't deep clean the place and floor. The white bathroom can also look clean like it's the case with the blue bathroom and we can be satisfied with the design just if we are working hard and cleaning the room!!!
To keep clean the bath place you have to add curtains if you don't have a glass door for the shower room. In this way, you will stop the water dropping on the bathtub and you will try to keep the place clean. By the way, you will enjoy the modern decor. The same style for the curtains can be also used for the floor in bat and this design can be eye-catching.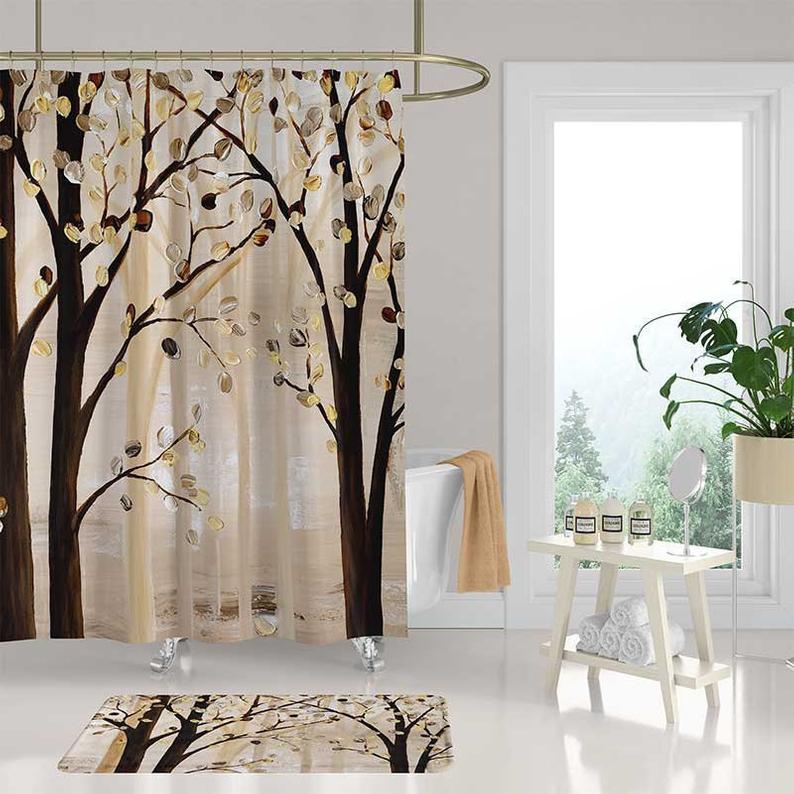 Also, follow this link and read about nice flower pots reuse and mini garden that can help you if you don't have a yard or garden for planting flowers and plants. Thanks so much that you followed our page this time to read how to clean the bath at the home but also keep following us to find some idea for your house place too. Have a nice rest of the day!