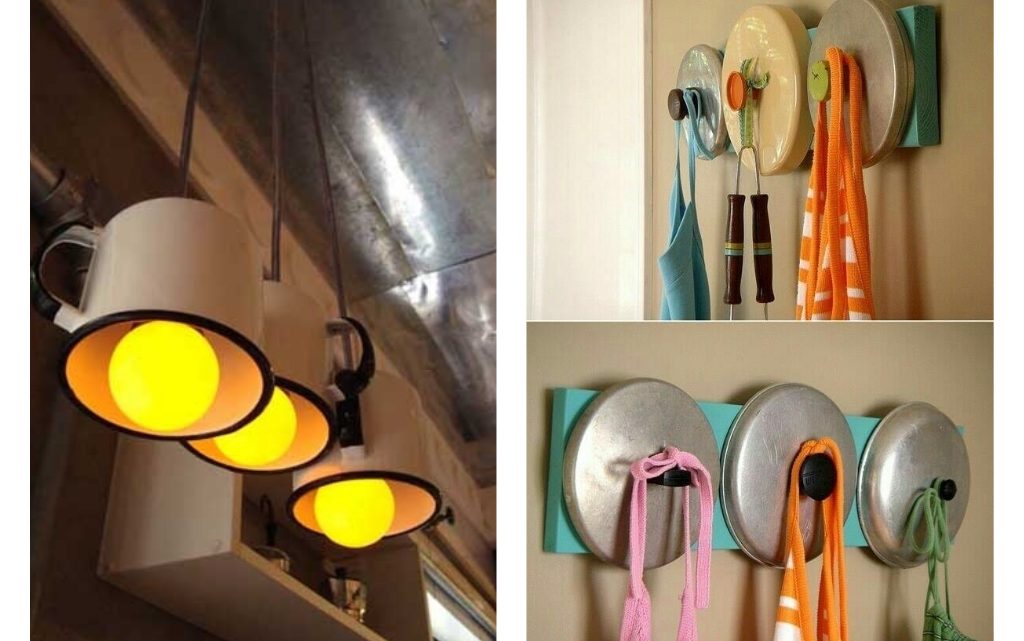 Fun Kitchen Tools Reuse Ideas
Good morning friends. We invite you to stay with us and see our fun kitchen tools to reuse ideas. You will see how to make flower pots, hangers, and many other ideas just by reusing the old kitchen utensils!
Read about how to build patio daybed on the link that we will upload right NOW and invite you to check it!
Pot cover reuse as hanger
In the first photo we can see cool pot cover used as hanger. Hang these racks on any wall of home place, and enjoy in nice home decor and cool creativity.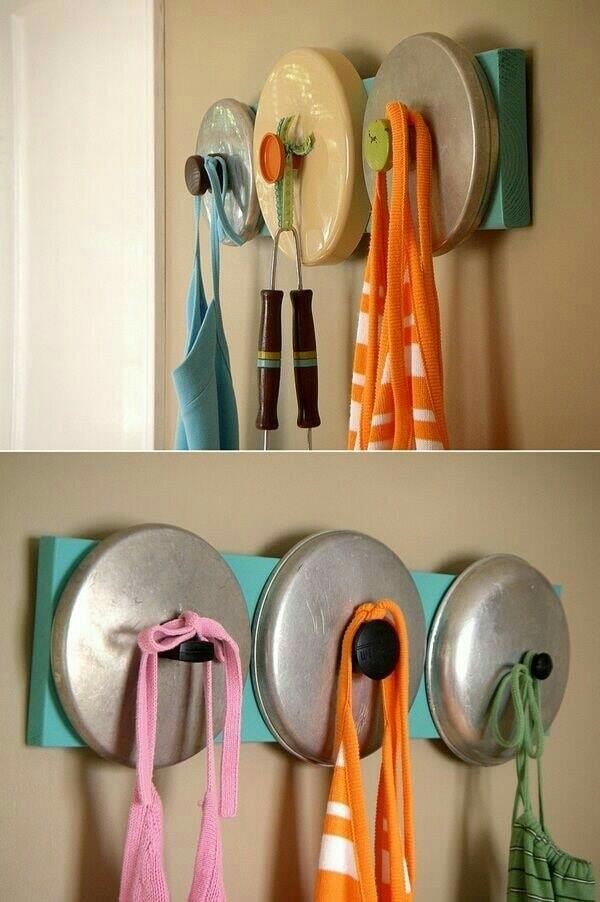 Kitchen tools reuse – make teapot flower pot
In the second idea we can see how to make teapot flower pot and plant here our flowers. This is how your creativity can looks like and we can see details in the photo that follows now.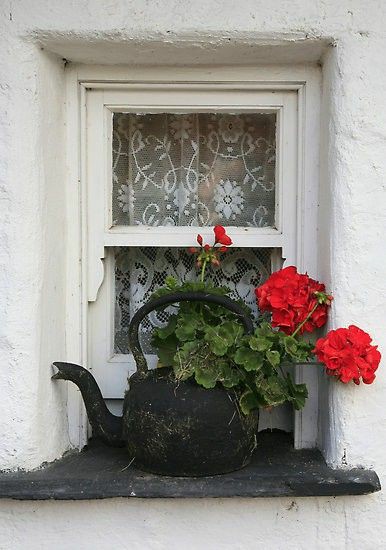 Iron mugs as pedant lights
I n the next photo we can see how to have the best indoor light by reusing the iron mugs. I really love this idea and will think about trying to make the same at my own home.
Make candle holders
You can even make candle holders by reusing the old kitchen stuff and the result you will get you can see in the next photo that follows. What do you think, will you make this?
Kitchen tools reuse iron mugs as storage holders
These iron mugs we saw previous reused as lighting for interior but this time we can see used as storage holders. Here, you can organize the towels you have at home and be satisfied with your own result. See the idea now and share with friends!
Thanks so much, time for your time dear friends and we invite you to be our follower the next day when we will be back with new ideas like these!