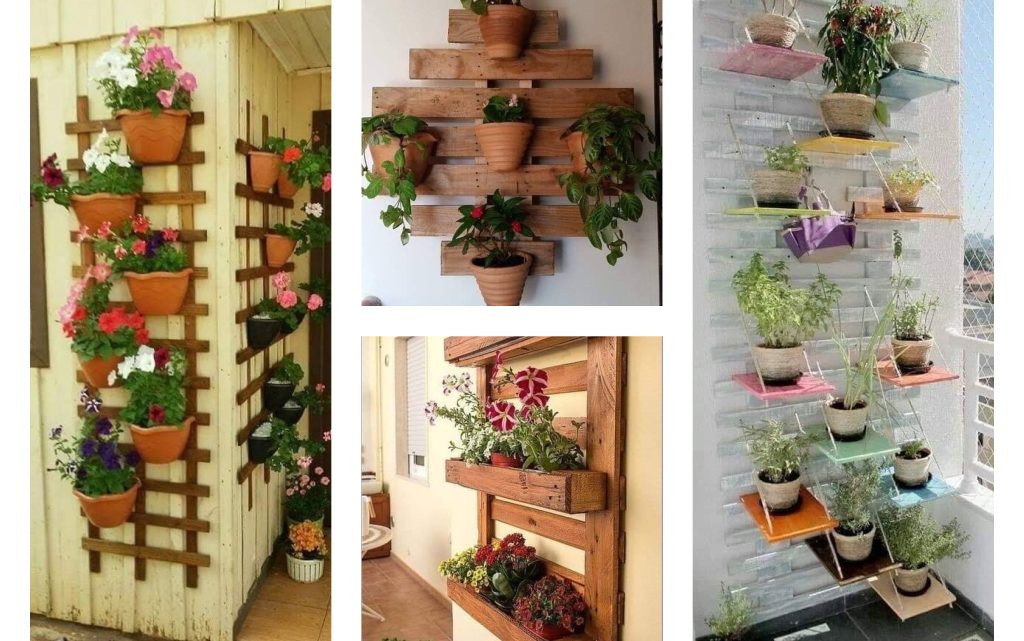 Fantastic Ideas of Vertical Garden
Hey friends. Today its Saturday, perfect day for perfect ideas! It's time to throw away the tall flower vases at home and to find a suitable wall for creating a vertical garden. In this way, your home will be clean, you will have a beautiful garden in a vertical row and at the same time, you will save space and you will grow flowers.
.
Also, spend a little time to check our fancy garden decorating ideas and find inspiration on how to decorate your garden.
Balcony wooden stands for favorite plants
You have vertical wooden stands for your flowers, but you have no idea where to hang it? To find the place is so easy when you have a website like this, full of ideas! Use the balcony wall and hang the wooden stands here and enjoy in the decor.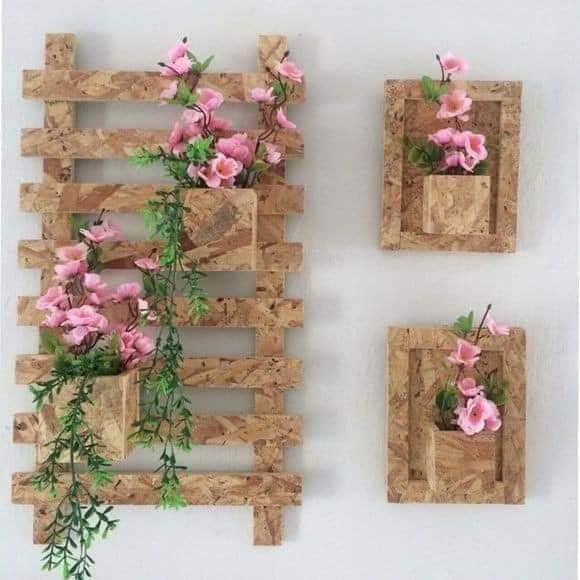 Creative small garden in vertical row
In the second photo of this post, we have again idea about the small garden on the balcony. I prefer to give you ideas about the balcony garden because to grow plants at home isn't healthy at all.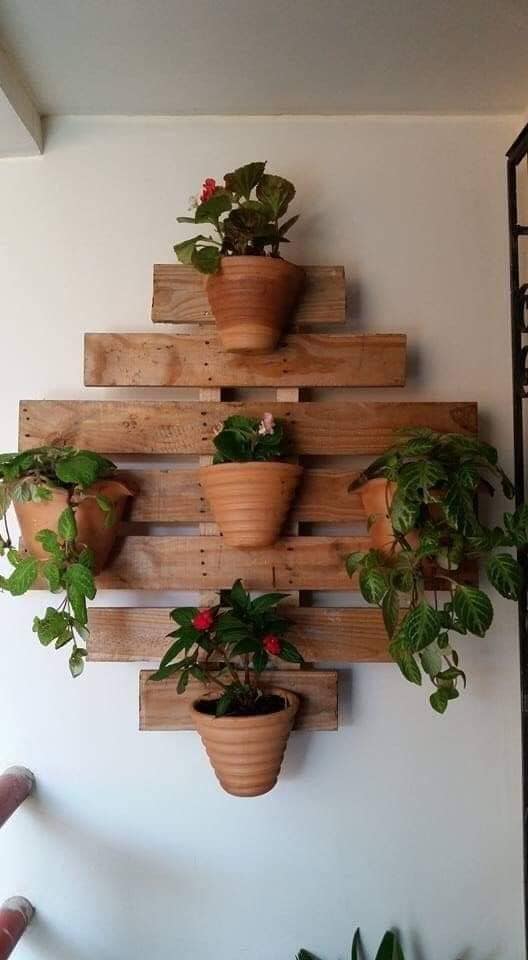 Hanging balcony garden
Hang the best flowers and plants you have and enjoy in the design.
Beautify the front door with vertical garden
Wish welcome to the quests who are coming to your house.
Reuse the pallet for creating a garden
Forget about the mess made with the flower vases, hang it the pots on the wall and amaze this small garden. Take a look in this photo if you want inspiration.
Wooden pallet is great option for garden
you can reuse the old wooden pallet and to find home for your fresh flowers and plants. For example, you can check this photo and to inspire yourself.
Give your walls special look with flowers
Grow your flowers and plants with lot of love. Use this idea for your home and amaze yourself with the style every day. Each day can be your happy day.
Do it yourself plastic bottles plants
If you have no flower pot, reuse the plastic bottles for planting the favorite plants and flowers in it. Interesting idea to replace the wood with plastic bottles.
Courtyard design that looks impressive
Get the impression in this photo and think about arranging your plants in vertical row, with an aim to save space. Make your courtyard the best place in the world but first check the idea in the photo.
Give a little refreshment to the balcony place
With a few plants and flowers on the wall you will get one amazing garden that you will love it. take care for your plants and be grateful to the nature.
This is all for today, I hope that you found this post informative and the ideas useful. Keep following our website in the new year, 2019! Merry Christmas to you!