Fall in Love With These Courtyard Designs
If you regurarly follow our PAGE and checking our POSTS you have a lot of benefits! First of all, we don't take you too much time, second of all we give you modern ideas and to sum up we are kind of TEAM working to inspire you! Our task today is to present your courtyard designs and you also have a TASK and the task is to stay with us fr some time and see all the photos below! Can you complete your task now and get 10 point from us? :)))
Sorry to interrupt you but also check the last post we shared about how to clean the house in only 5 minutes when unexpected guests are coming.
Courtyard designs with water features
In your small courtyard place, you can have a small river or pool, wooden flooring, a lot of plants that will be your mini garden. Also, there is an option to hang here your hammock and read books in free time, drink coffee and eat meals.
Courtyard design with just a pool and wooden floor
If there is no palce for a hammock, forget about it. Add a small chair and here do whatever you wish to do. Enjoy your coffee, forget about problems, read a book, etc. Your courtyard can be your favorite part of the house!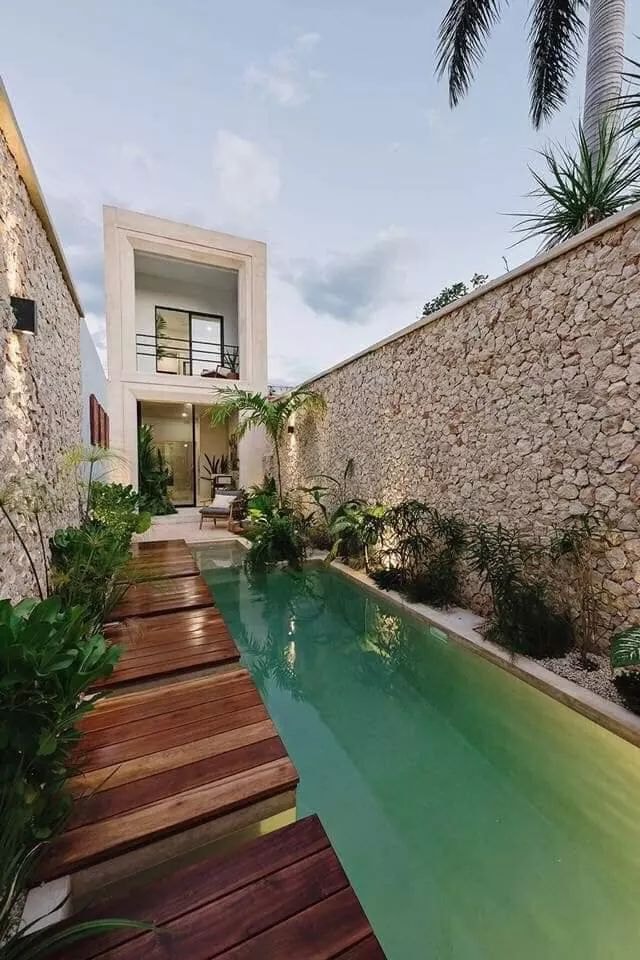 Take care for yard floor and here grow your green plants and flowers
Here you can plant all the green flowers you have and be proud of the design you have done. Let the third photo from our post be your inspiration for sure. See it!
Choose the best light for your courtyard place
At the end of the post, we will present to you the light in the courtyard place. Here, we can enjoy a vibrant atmosphere, seating on a modern sofa and growing our green plants. I hope that we didn't take you too much time but succeed to inspire you and give you the best ideas ever. Now, see the photo and this will be the end of the post and our company for today.
The time spent with you was so nice for me and I want to share our time together tomorrow when we will be back with our new post about indoor design! Have a very very nice rest of the day!