Eyes-Catching Nursery Room Designs
Good morning friends. Welcome to our post today, titled eyes-catching nursery room designs. Here you will find a perfect bunk bed, crabs, playhouses, shelving units and wardrobes designs for your little baby and toddler. Take your seat and just scroll down.
Also, read about our last post that was about amazing DIY plastic bottles reuses. Click here.
Nursery room with neutral colors
The room that you will create when you have a baby can be a later room of your toddler when the baby grows and they grow up so fast. Let this photo be an inspiration for your nursery room place.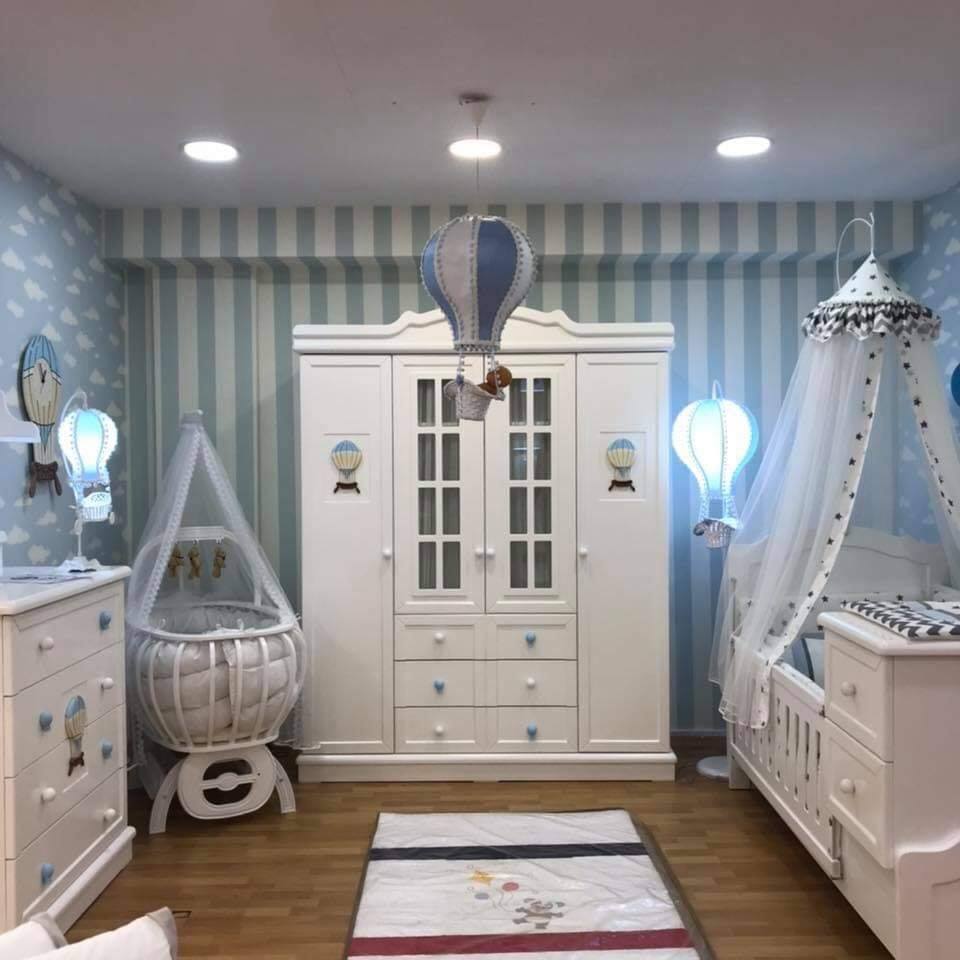 Baby bed and cradle for little baby girls
The baby bed with a combination of cradle looks so fine and nice. Feel free to take a look at the second idea from the post. Find motivation for your home too.
Lovely bed with wooden frames
In the third photo, we can see a nice wooden framed bed queen that looks so nice and can be a perfect idea for those with twins. It's enough of writing, take a look in the photo now.
White and cream wardrobe and baby bed
What a lovely combination of white and light create for wardrobe and baby bed for a nursery place. It's great when your baby have a different wardrobe than yours so you can place all the clothes here and being an organized person.
Bunk bed – playhouse and wardrobe, nursery room
Your baby needs a bunk bed like this and also a wardrobe for clothes here. The bed can be also used as a playhouse and your baby will spend joyful time here.
Light grey baby room nursery
Light grey is the perfect color to choose for the baby room. The wardrobe, shelving units, and baby bed with storage shelves are great looking in this color. Take a look at the photo now.
Dark grey baby room idea
After the light grey colored baby room, we are here but this time with dark grey color. This will be the end of the post and we hope that gave you enough isnpiration for yur own baby room. Take a look at the last photo from the post.
This was all that we found for today and presented to you. I hope that you are now inspired and you will keep following our page in the future for more ideas similar to these. Thanks!!!