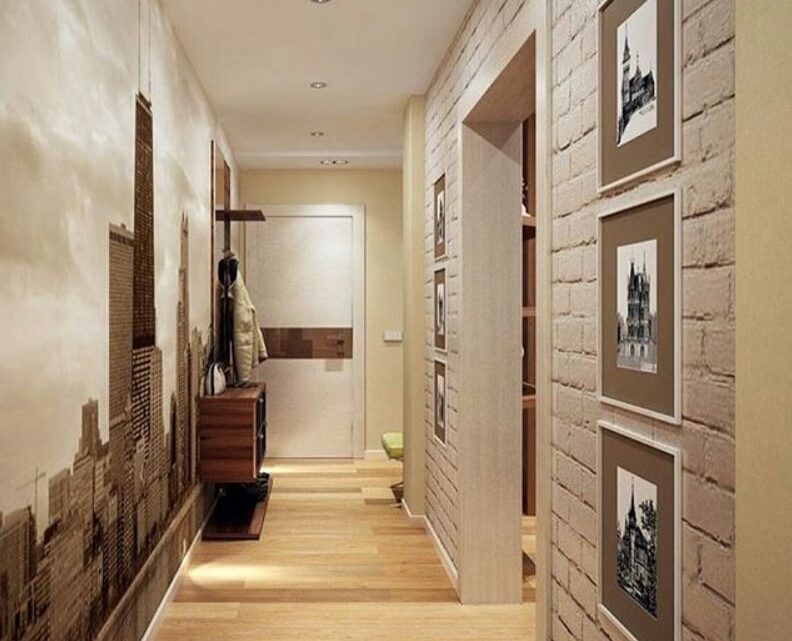 Entrance Halls Design – Important Part From Interior
Hey friends. Today our post is about entrance halls design, a room that is very important for every home and apartment. The room where we keep our coat and shoes and we wish to be a well-designed place. Even though we dream to have room like this we can't always make the right choice and decor the room in the right way. But, to avoid mistakes you have to follow our page where we OFFER you the best DESIGNS!
Spectacular halls design for the first photo from the post
As you can see we will start with luxury design in the first room of the house. Here we can have a luxury wardrobe, mirror frame that are elegant, nice wallpaper in 3D, the best flooring and of course the best LED hidden lighting. Spend some time for this photo and for the details.
Bricks walls in combination with gallery walls
In the second photo, we can see nice wooden flooring, the wall is made out of bricks and also there are arranged photos with frames that create a gallery wall. For more details, why don't you take a look at the photo??
Molding lighting in the entryway place
In the third photo, we can see modern hidden lights bench for seating on it when getting off the shoes, place for adding our shoes. I love this idea for entrance hall. Wish welcome to the guests that are coming in here with the design, save your words!!!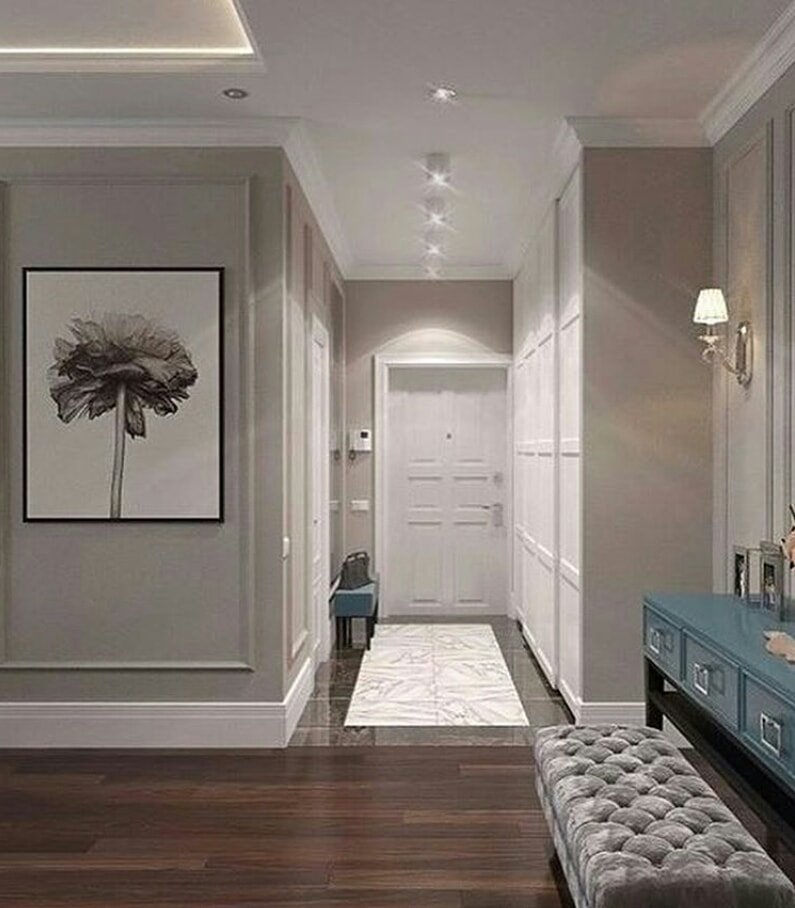 Built-in wall seating bench with hidden lights in the ceiling and wardrobe
In the next photo we can see the built-in wall bench for seating and getting off our shoes there. The light is hidden and simple, the wardrobe is in combination with mirror which saves on space. Also, there is wallpaper in 3D, a useful combination for the first room of the house. Enter with style!!!
Adding tiles in the entryway for the flooring
In the previous photo we saw flooring made out of wood but in the last photo we can see tiled flooring. I don't know which choice is better, tiles or wood but I love both of them. Which will be your choice from today's photos about the entryway hall design, feel free to tell us in a comment.
Follow this link to read about a breakfast nook designs, ideas for the house place and very motivating for you dear friends. Thanks very much for your attention and keep following us in the future for other hall design ideas!