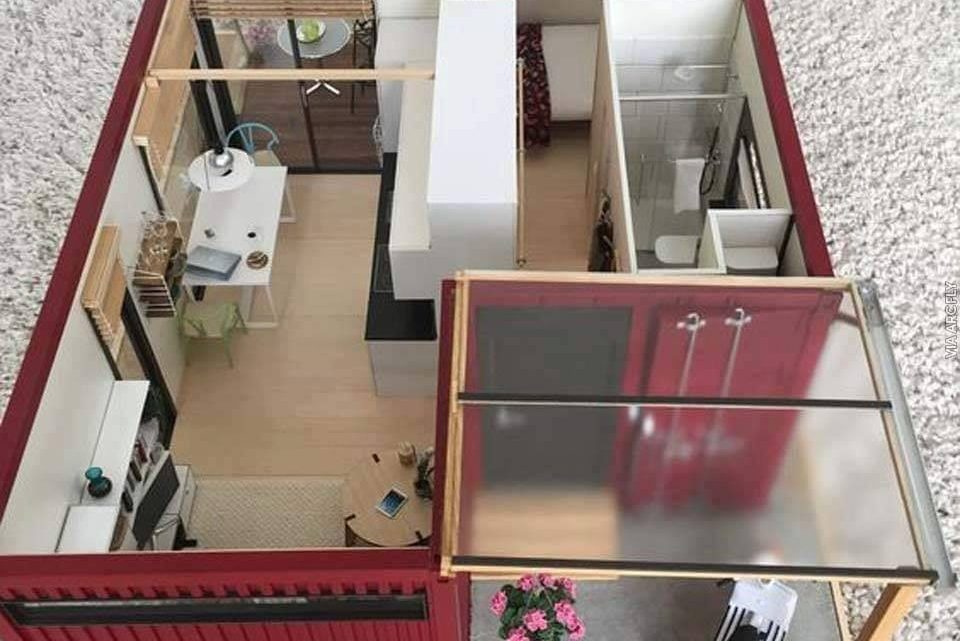 Ensure Your Future With Charming 3D House Plans
Hey friends, how are you? This post is about Charming 3D house plans and I'm sure that those of you who are in plan to buy a new house will find these facts useful/helpful. It's great when you have a plan in your mind about the future home where you will spend your life. Take a look!
Shipping container 3D plans
In the first house plan of this post, you will see the amazing organization of one house. As you can see, the plan contains a kitchen, bedroom, bathroom, large terrace, dining room and a place for the garage. Perfect organization of the rooms and space totally used for each room you have enough space.
The best floor plan in 3D
In the second photo of this post you can see how to design the rooms and organize it when the house is tiny. Maybe the house is tiny but as we can see there is one living room, kitchen and dining room in the open living area, there is also a place for the bathroom on the same floor. On the second floor there is a bedroom which makes the room complete. Everything is possible my dear friends if you have someone to show you the best 3D plans. We are always here to show you the best.
House plan in 3D for large house
In the third photo of this post, we can see a large house 3D plan this time. there is a place for the bedroom, kitchen, living room, bathroom and one small terrace. the organization is perfect and all you need to do is to save the photo on your desktop. For more, check the photo or open the link below the photo.
Garage loft apartment rooms organization
We will continue to giving you the best organization with 3D plans. As you can see here you have a garage loft apartment with smart organization. There is one kitchen, one living room, one bathroom, one bedroom and enough place for living there with your family. I like the idea!
Small studio type apartment plan
Take a look in this small studio type apartment plan that will be so useful for you. there is a living room, a kitchen, a dining room, bathroom, a closet and a little corner. Maybe the space is tiny but you can live large if you are happy person.
Multi level house design with the help of 3D programms
We will finish this post with the multi level house design, plan in 3D. I'm talking about modern living room, kitchen and everything else there and as you can see there is a place for a roof terrace which makes the house contemporary.

I invite you to see our easy ways about creating lovely garden edgings and to check the other posts shared on pue website. Thanks for your appreciated time shared on our website!