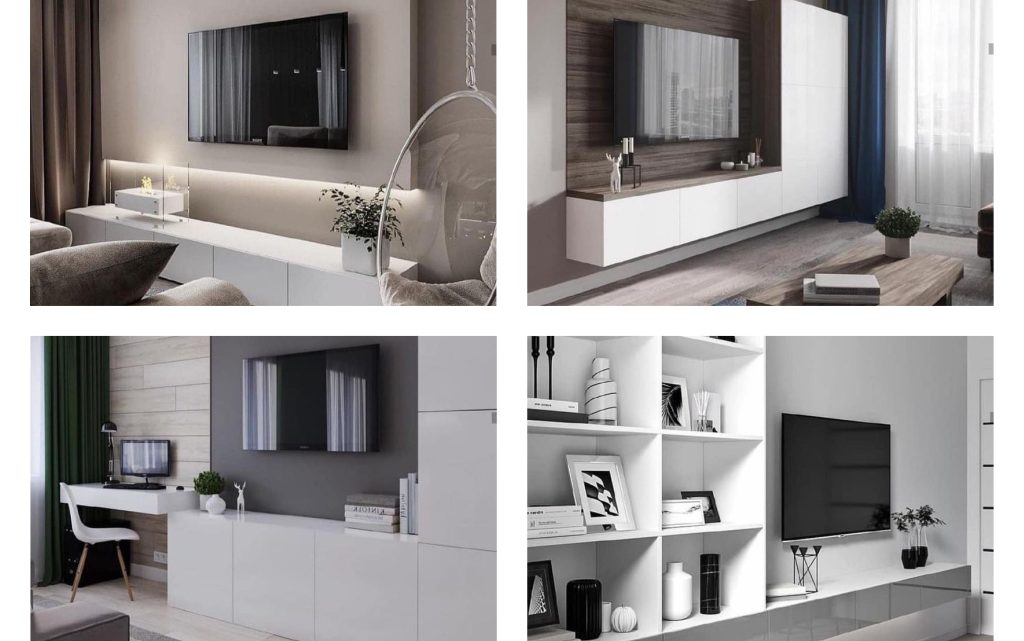 Elegant and Simple TV Units
Hey friends. After our last post about Breathtaking lighting design, we are BACk with our new post and ideas aimed to inspire you. Now, we will keep of elegant and simple Tv units. Most of them are keeping the grey and white colors which is a great combination for creating one elegant home place.
Ideas like these, you will see hereinafter this post so take our seat on the chair, take your phone in hand and on the other hand, hold your hot coffee with 2 cups sugar and scroll down! :))))
Grey and white simple TV units
To bring elegance at home, you need light colors, like grey and white. Also, you will need the gypsum board to make the perfect shape of the wall. Take a look at the very first photo from the post and find some ideas in it.
White and Brown TV cabinet
In the second photo, we can see a light brown and white combination for the living room place. This is what you missed until now and this can turn your home into elegant. Take a look at the photo now.
White TV unit cabinet
White color is suitable for every interior place. In the third photo, you can see a white and elegant Tv unit. This is a place for your books, everyday objects, and stuff.
Bring the elegance in the living room with modern white stand
In the next photo, we have again white colors as furniture our living room. This is the room that is seen by every guest that comes to visit us so it's worth to spend a lot of time and moeny in designing it.
Tv stand and working office
Kill two birds with one stone, create a working office and at the same time enjoy in modern Tv stand. Keep the standard colors, black and white and enjoy elegance.
In the end, what else can I say unless to thank you for being patient and check all our photos today and will share with friends the ideas? If you have something to say, ask or comment, feel free to do this on the post below. Bye!!!