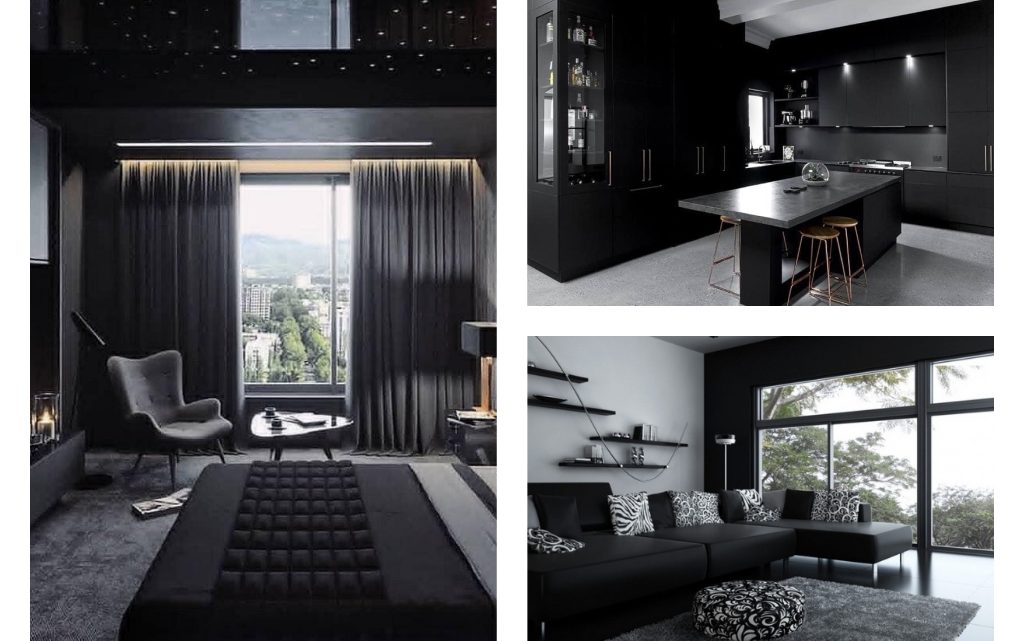 Dreamy Black Interior Design
Hey friends, how are you? Today is Monday and new start of the week, let's all have one wonderful week which is the last of this year, 2018. For this day, we decided to show you the most dreamy black interior design that you will surely wish to check it. We know that people are different, there are some people who enjoy in vivid colored home interior, but also there are on the other side those who want just one simple color in their homes. In this case we are talking of adding just one dark color in home place and that color is only BLACK that makes one house looking ADORABLE, ALLURING, DREAMY….
If you enjoy in black passion, don't miss the following photos that will give you some ideas for decorating and remodelling your H O M E.
Black interior design – bedroom
First of all, we will start with the bedroom design in dark colours, in black. As you can see, we have a black bed, black walls, black floor. There is also a little accent of grey which makes this room one perfect place for sleeping and for staying in.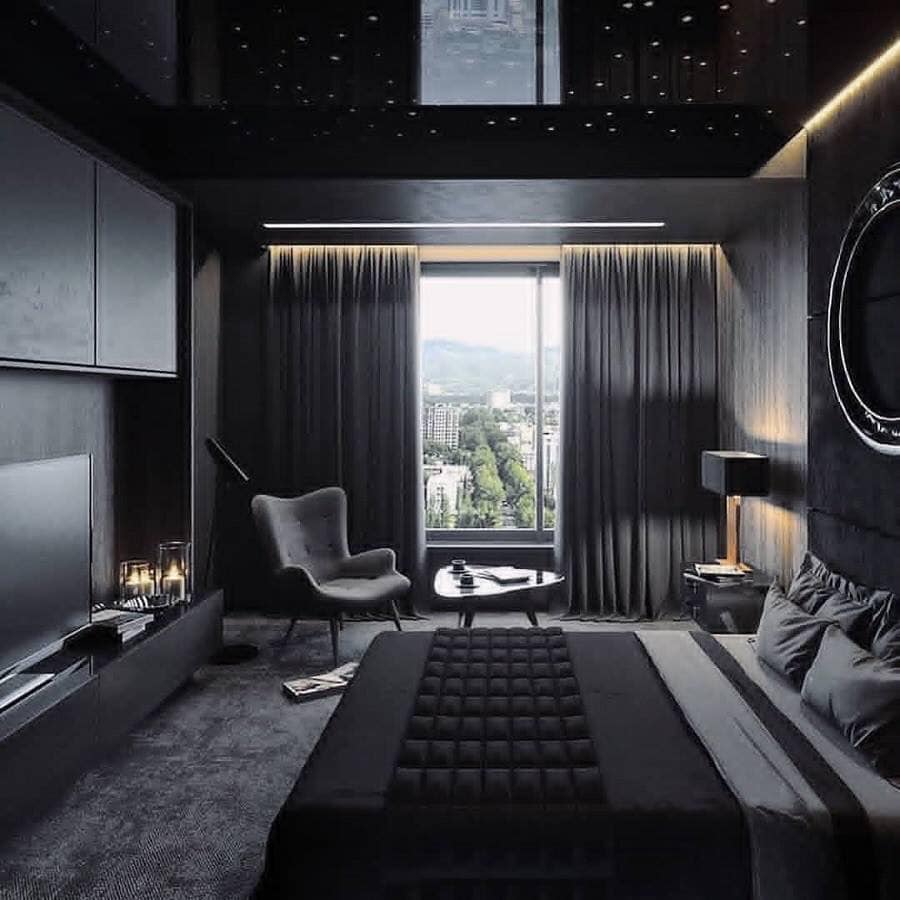 Black kitchen design that looks impressive
And let's continue with the kitchen place. If you have one started to decorate your house with dark colours, don't be afraid to repeat the style in each room and to create adorable place where you will spend your life.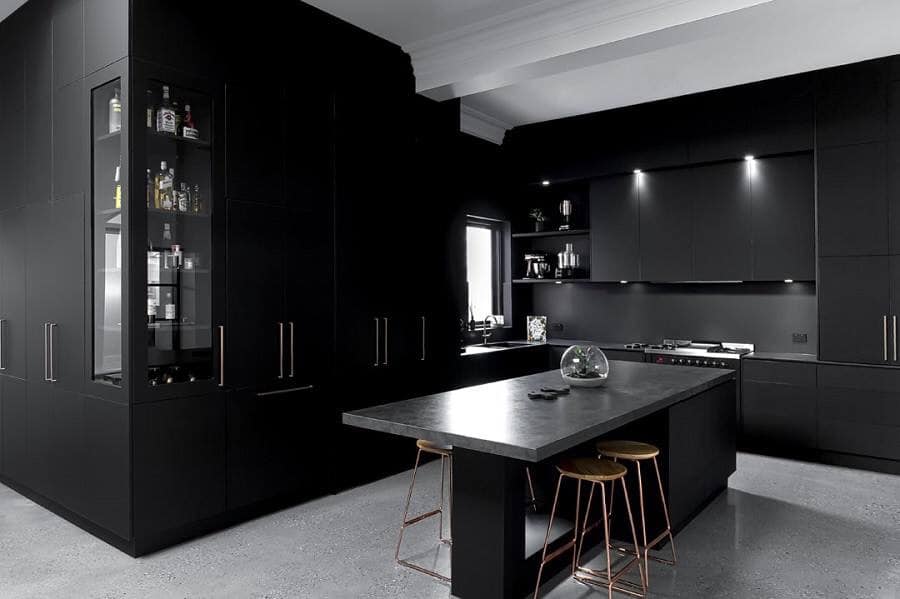 Black dining room
From the kitchen, we will pass through the dining room, which is also designed in the same colour. Get the look in this impressive design and feel free to copy the same in your house.
Black living room TV stand wall
Living room is the room that deserves the most attention from us because this room is seen by every guests which comes to visit us. for example, your TV stand wall can have the black colour and you can enjoy in the decor. Also check the next photos which will inspire you about the other part of the room.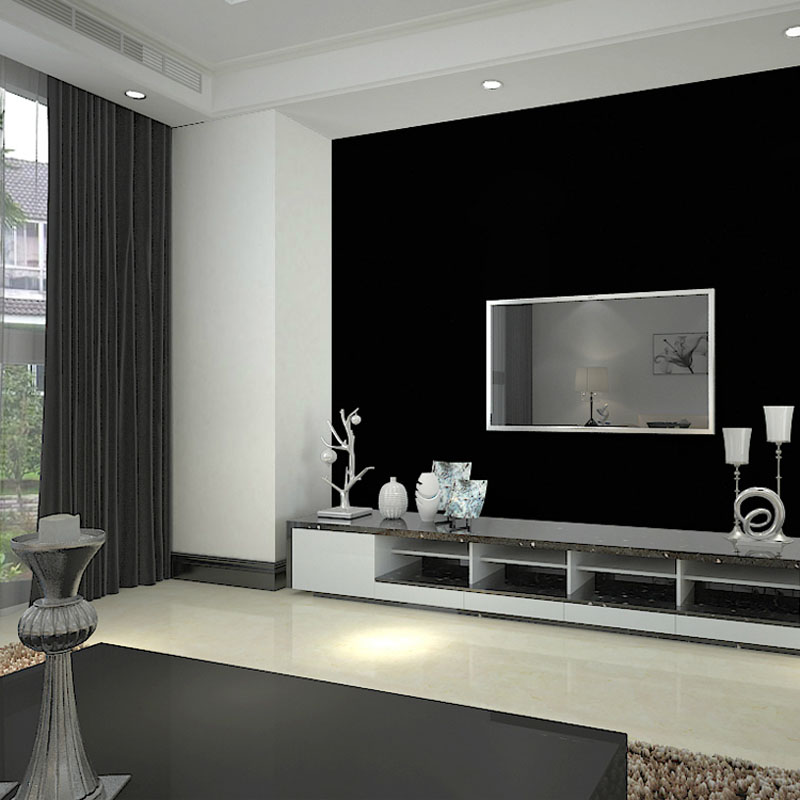 Complete the decor in living room with these ideas
Also add a black sofa, black carpet, black walls and enjoy in the dark colour which will make your house place to be. For an instance, two walls of the room can be painted in black and the others two to be painted in white or grey. The choice is always yours and we are here to give you the ideas. You can give a little accent to the white and grey colours and to break the monotony with this.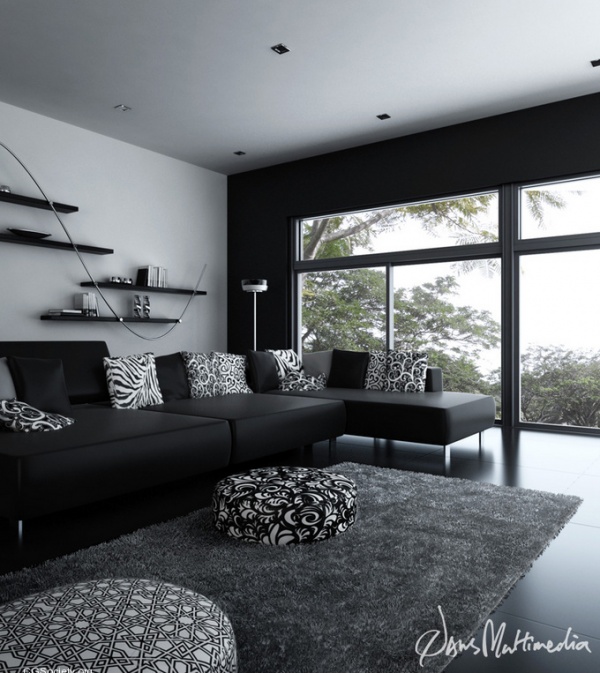 And now my dear friends, stays on you to decide if you will design your home with dark colours or you will refresh it with light and vivid colours. thanks for your attention and keep following our page, also check how to make Christmas decoration in pink colour which will go great with the black.