Don't Miss These Alluring Balconies
Hey friends. How are you today? Our last post was about how to make diy economical pallets reuse for interior and exterior part of the house. If you have missed, here you can go back and read it.
This day, we will show you some of the alluring balconies that we've found on the net. If you haven't still designed your balcony place go to the photos below check it and look for some idea for your house. You will see how to design the balcony in a modern and glamorous way or how to design it in a refreshing and cool way. By the way, please be kind and share ideas with friends. And now, read this post!
Creative design and organization of the balcony place
Add tiny carpet on the tiny balcony and take care to make some of the best balcony design. check this photo for finding motivation. Take a look in this photo that this is the very first idea of this post.
Romantic balcony design idea for you
Create a romantic balcony place, add small table there and modern piece of furniture and enjoy in the design. This is the second idea of this post so take a look.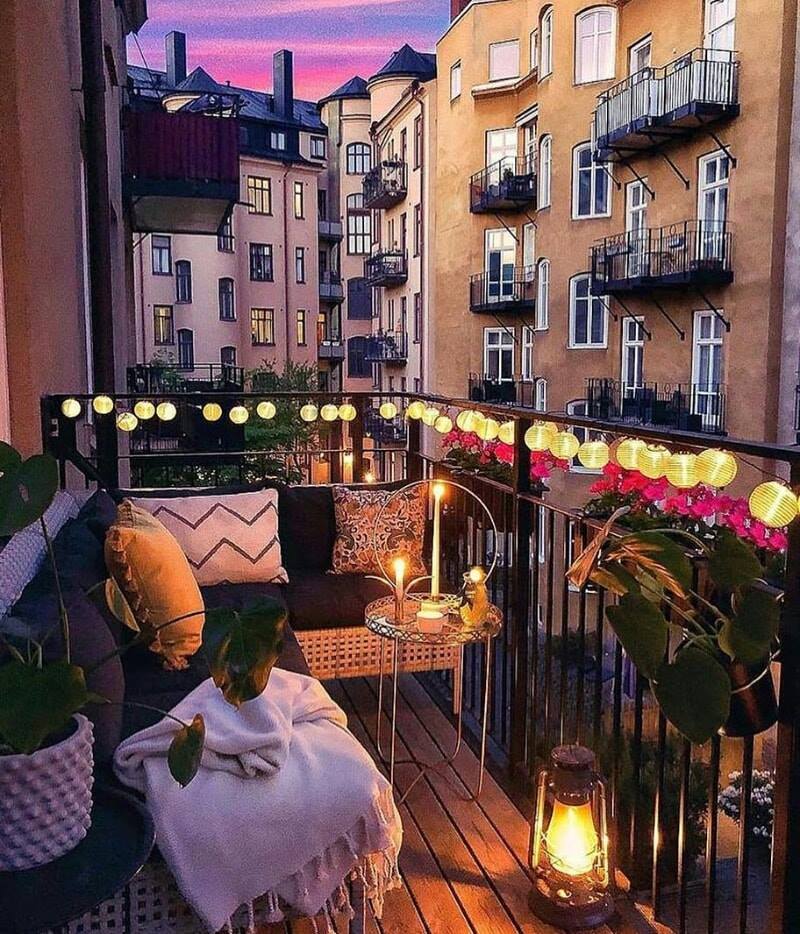 Add hammock in the balcony place
The very cool idea is to add hammock in outdoor place and to spend there your free time. Relax, enjoy in life, sit there with hours, read a book and love the place.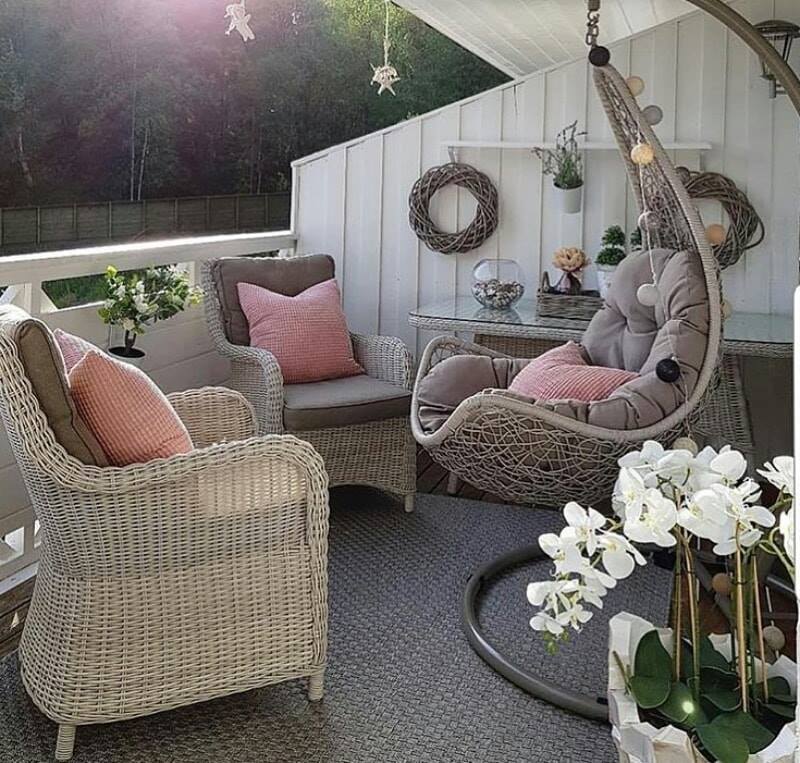 The combination of purple and white for balcony
Check this combination of purple and white colours for the balcony place and redesign your place. Scroll down and see the other photos too. Purple-coloured bricks are a great choice for the balconies, take a look.
Refreshing balcony place
If you are of those people who enjoy to spend quality time in outdoor place, go to this photo and find idea for your place. But, if you enjoy in modern design that looks glamorous, go to the next photos and see what means to have lovely outdoor place.
Black and white balcony design
Use the standard colours for the design of the terrace place. Black and white colours is the choice that will help you to create lovely place. Take a look at this photo and choose motivation for your outdoor place.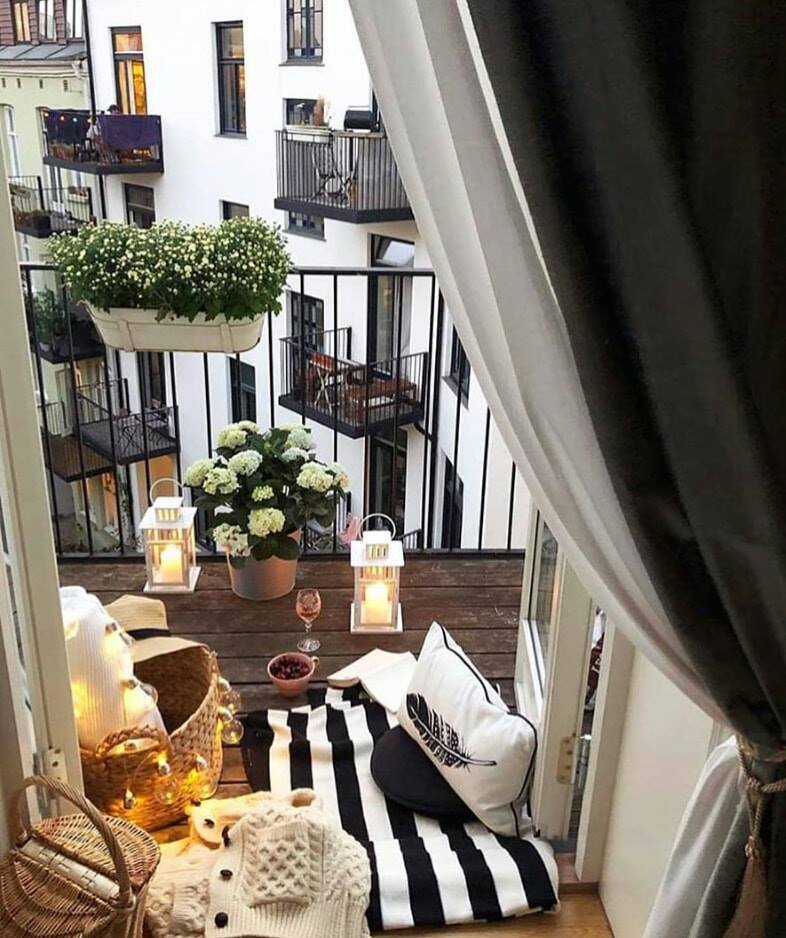 Design and lighting are the most important things for balcony design
Create an outdoor romantic place but first, take a look in this photo and find motivation for this place. Arrange the lamps in a cool way and enjoy the place. This is the last idea of this post thank you so much for your attention. Feel free to share the ideas with friends and people who need creative ideas.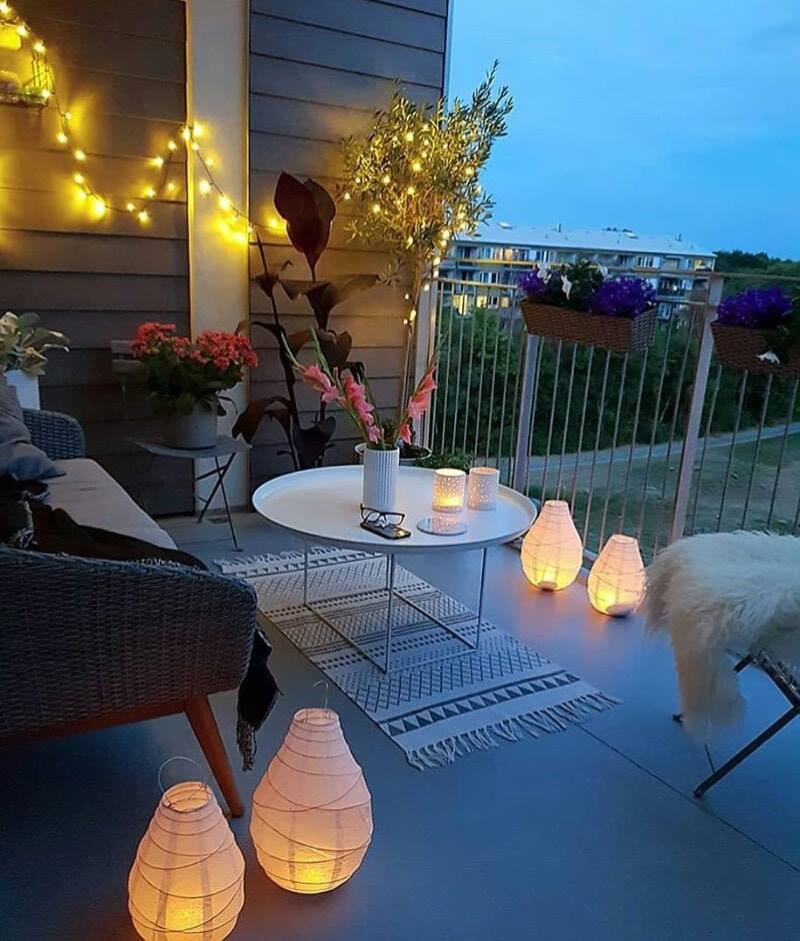 This was all for this post about the balconies design, I hope that you've found some idea for your balcony place. Thank you for EVERYTHING!