Don't Miss Gorgeous Balcony Areas
Good morning friends! Let's start this day with gorgeous balcony areas, designs we found just to inspire you!!! Some of us forget to about decor in these spaces and leave the balcony empty instead to decorate it an create a mini room here. This is why we are here to REMIND you to decorate this place and be prepared for the summer period, to spend here your free time. Stay with us to see wonderful designs HEREINAFTER.
Also, read about the elegant office style for a woman with style.
Gorgeous balcony areas
In the first photo, we can see the sofa and coffee table done with pallets. With decorative elements here we can enjoy in a nice decor. Pay attention to the photo to see the details of the decoration.
Sensational white balcony decoration
In the second photo we can see white and sensational decor in the balcony place. Here we can add white curtains, white wooden wall and complete the decor with a few decorative elements.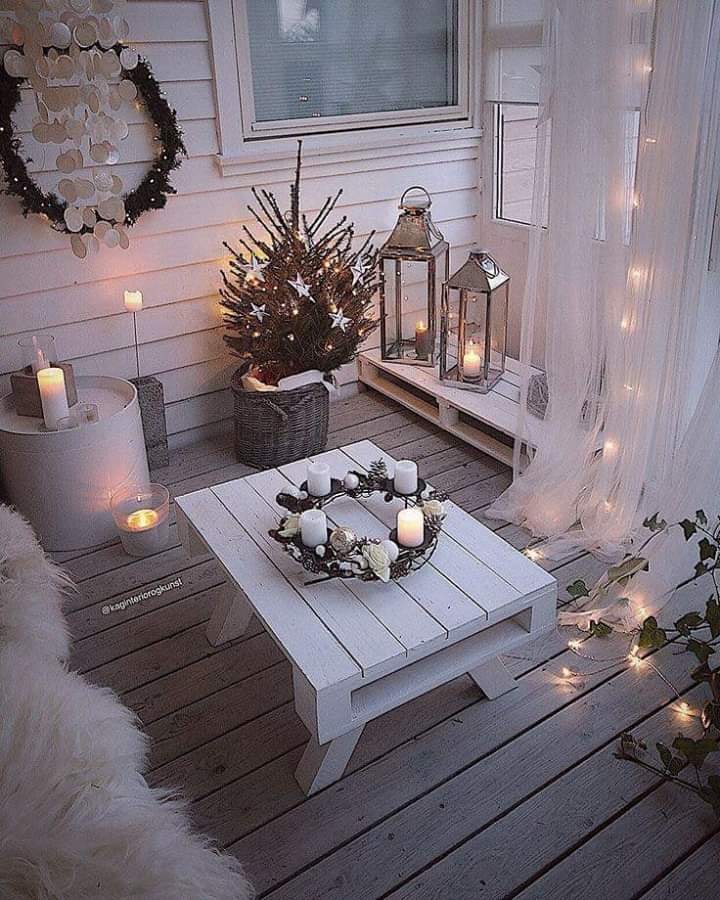 Make a living room in the balcony place
In the third idea we can see how to create one small living room in the space of balcony. This is a cool idea for those who live in small apartment and needs more space.
Keep the pallets furniture in the balcony areas
Well, we can see lovely design in one balcony, in the photo that follows. To sum up, the furniture is done by pallets, something that we can all make it in an easy way. Also, check this link where you can find ideas about how to reuse pallets and make lovely things for the home.
Decorate the balcony area in a cool way and make some space for your dog here
Once when you are finished with the balcony decoration, keep the dog here. Take a look at the following phoot which is at the same time the last photo from the post. Have a look at it AND inspire yourself!!!
Thank you so much for spending free time with us. Please also check the last post we shared and was about plastic bottles recycling ideas. Have a nice rest of the day!