Don't Miss Dreamy Black Interiors
Hey friends. It's enough of colorful interior design and now it's the moment when you need a dark interior place. Today we have to show you dreamy black interiors designs and hope you will find some idea for your own place. Black living room, bedroom, kitchen and bathroom, all in black, you will see ONLY AND ONLY if you stay with us and scroll down!
Also, follow this link to read about our last post that was about plastic bottle ornaments for decorating the home with the best crafts.
Dreamy black interiors – black bedroom
In the very first photo of the post, we can see one amazing bedroom place. Dark tones for the walls, for the bed, and combine also with dark brown color. Find some motivation in the photo now but also see other photos we have to show you.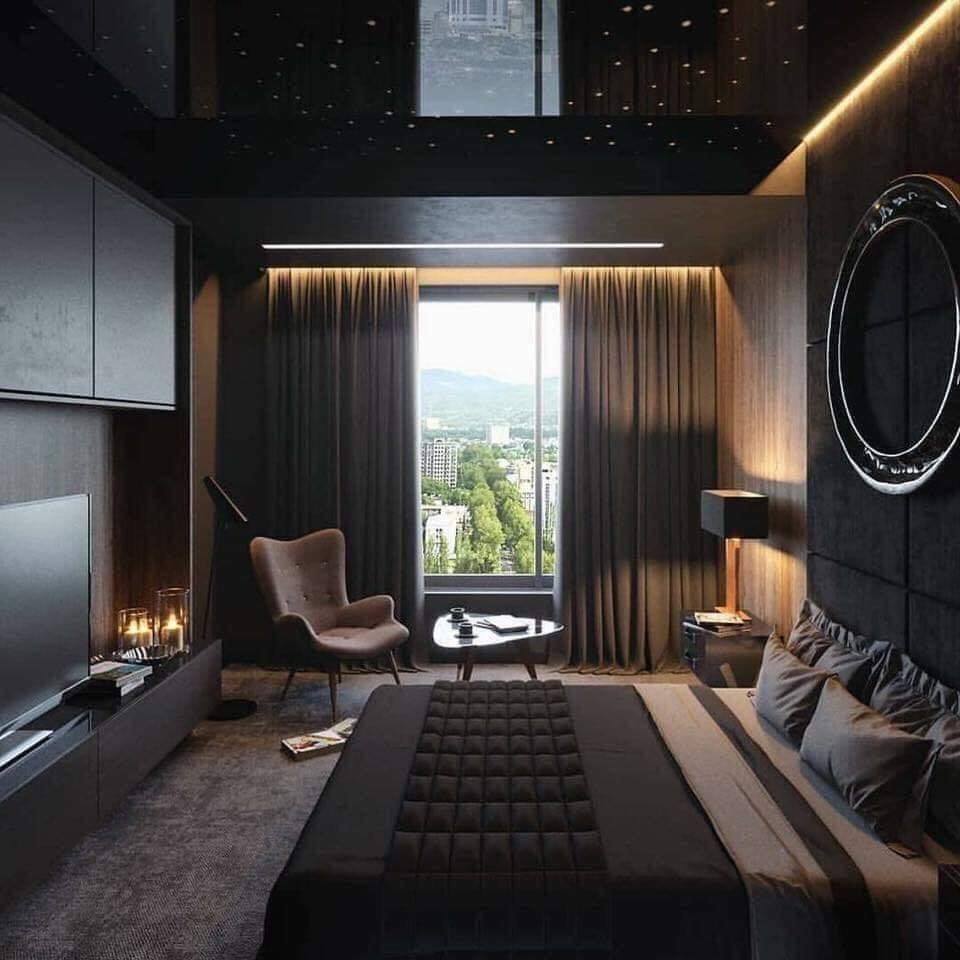 Black and dreamy living room idea
In the second photo, we can see the black lounge chair and swinging bed, black walls, grey carpet, grey lounge chairs. All this, we can have in our living room area and enjoy in the nice living place. Draw some inspiration in the photo now but also see other ideas in the following.
Black toilet design
In the third photo, we can see black colored toilet places that can be part of our home place. Why not choose this color for the toilet place also? It's definitely a good idea to always see a clean bathroom and modern also!!! Find some minutes to see this photo now.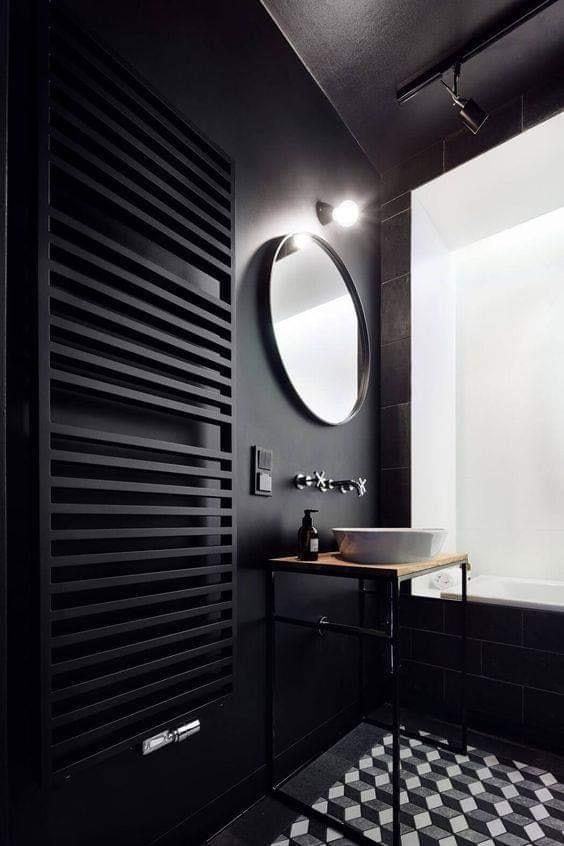 Choose a black color for your small and modern kitchen
And in the last photo, we will finish with black kitchen design and finish our home place with the best color. Dark tones are a good idea. Will you agree with me, tell us in the comment below the post dear friends.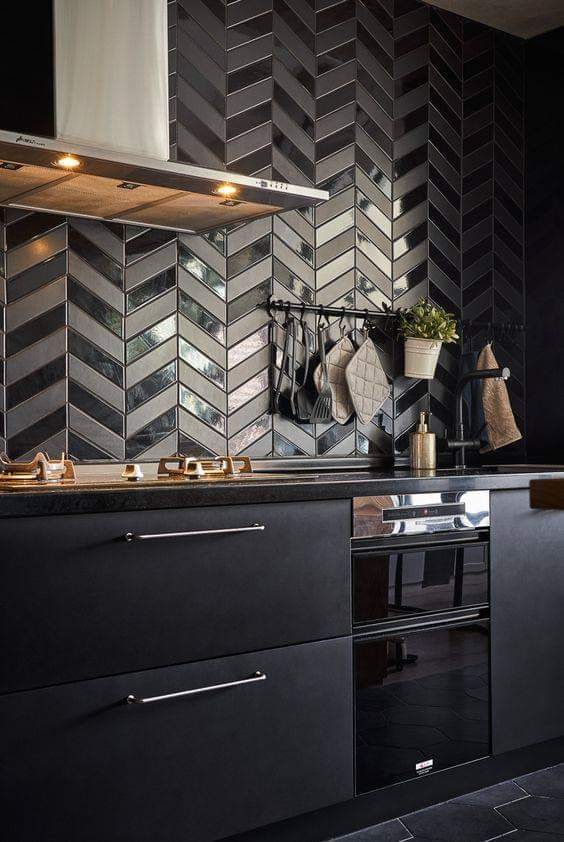 At the end of the post, thanks a lot for your time and we invite you to be our follower in the near future and see other great ideas about interior place. Have a nice Wednesday dear friends!!!