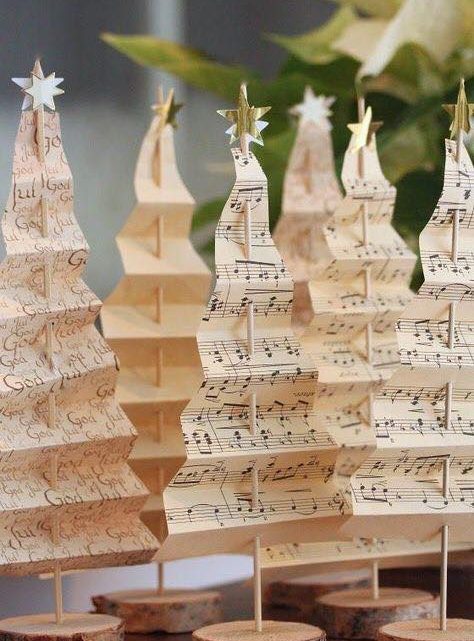 DIY Paper Christmas Trees that I Love it
Hello, there creative minds! Would you like to spend your free time with us and see amazing ideas that will fill your free time??? I hope that you will answe positively to our question and you will stay to see what's about it. This post is about DIY paper Christmas trees and I really love it! When you will take a look at it, you will start loving it too! 🙂
We all have old books and newspapers at home that we don't use it at all. Now, it's the time and the idea to make a craft from it. We can make lovely paper Christmas trees and decorate our home. stay with us and see the following photos.
DIY Newspaper Christmas trees
Take a look in the first photo of this post and learn how to decorate the home with the best ideas ever.Reuse the old book you have and make nice looking Christmas tree!
This is cute, this is nice, this is DIY crafts, why don't you try to make it?
Plant your paper Christmas trees in flower pot like is shown in the photo and be staisfied with the decor friends!
Make paper flowers in an easy way and decorate the shelves from your home place. With these flowers, make a tree and add start on the top to complete the decor. You deserve to have modern home and when this is done with hands, it looks even greater!
In the last photo, we can see music notes on a paper and all this transformed into nice and small trees. You can add these trees on the wall shelves from your home and enjoy in a nice decor. La, la, la, la
In the end, I invite you to be our follower in the future for seeing other ideas similar to these! Take a look  in our last post that was about dream homes and thank you so much for your time and attention. Have a nice start of the week!