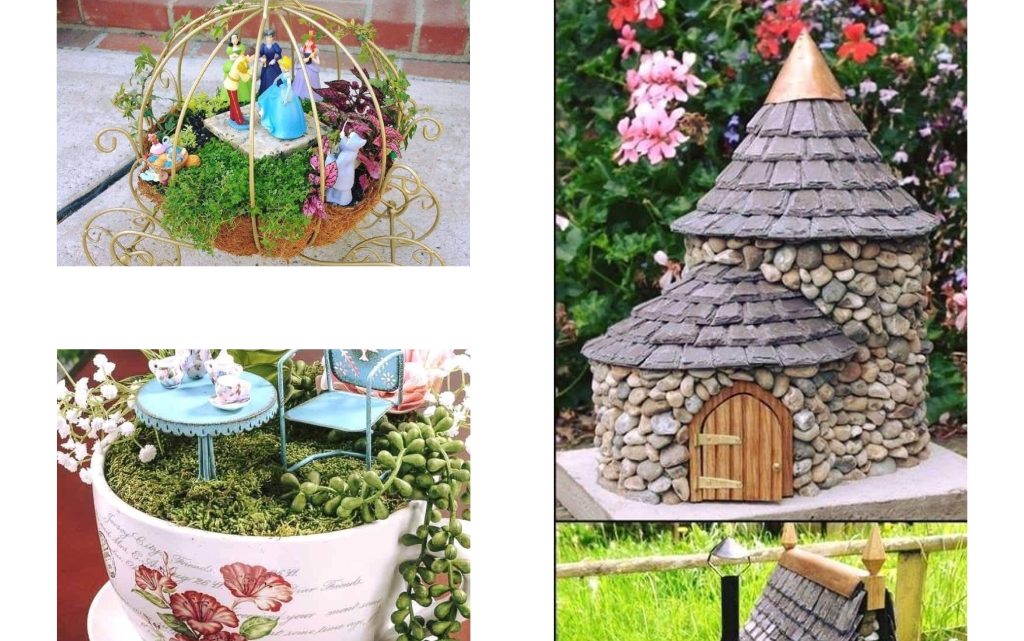 DIY Miniature Garden Ideas
Our grandparents always give some advice to us, one advice that my grandmother gave me is to never throw the old things in home. There are million ways how to reuse the old things instead of throwing it in the rubbish bin. This post is exactly about how to give new life to the old things you have in your yard. What follow next are DIY miniature garden ideas that maybe you will try to make it in your free time. Just take a look and draw motivation from it!
Creative project about creating a fairy garden in yard
Probably your children will join you in making this project in yard. This is an excellent way to spend some time together like parent vs. child and to make them forget a bit about the internet, games and to forget about their phones.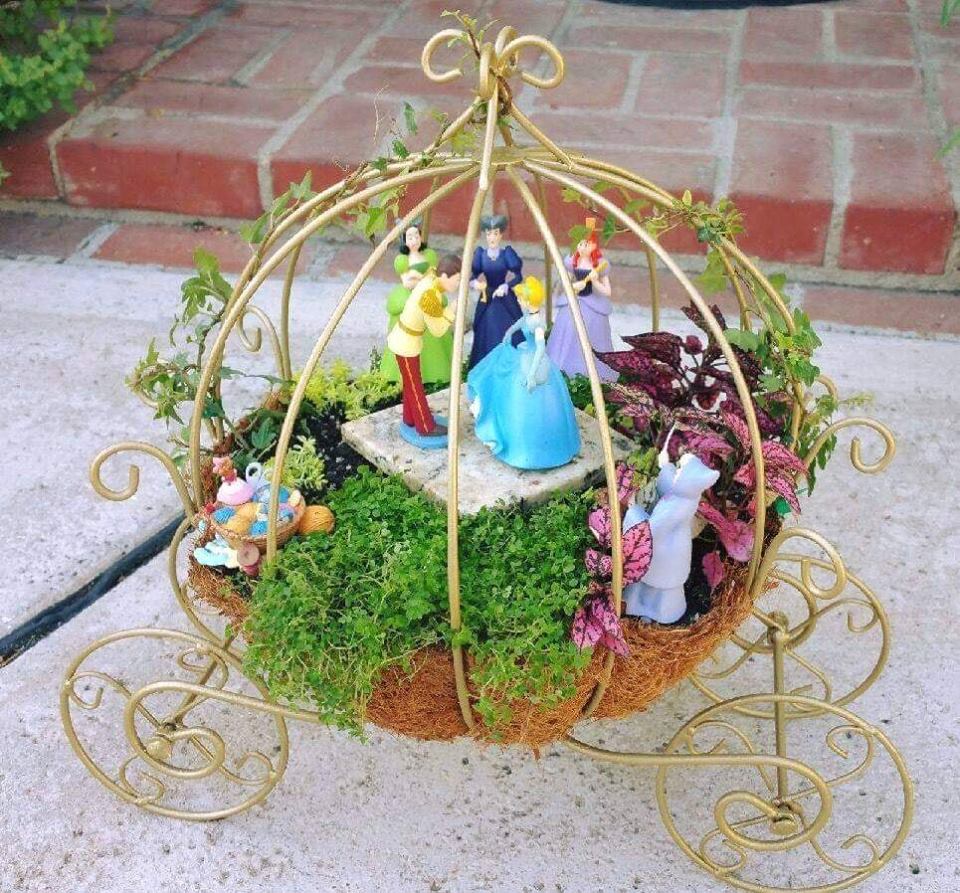 Reuse the stones and rocks and make tiny house for the yard decoration
Collect all stones and rocks that are placed on the flooring in the yard place. By the way, reuse it for making tiny birdhouse that you can place in each place of the garden. Take a look in the photo to inspire yourself or follow the link below the photo for the instructions.
Create a mini garden in an old coffee cups
What about the coffee cups garden? Something unusual and unique, do you agree with me? You can write the answer of this question in a comment newt below the post.
DIY miniature garden in an old basket
Great idea to find place for the flowers you want to grow. Plant it in a basket and with this create something cheap, made in easy and creative way. Find motivation here in the photo.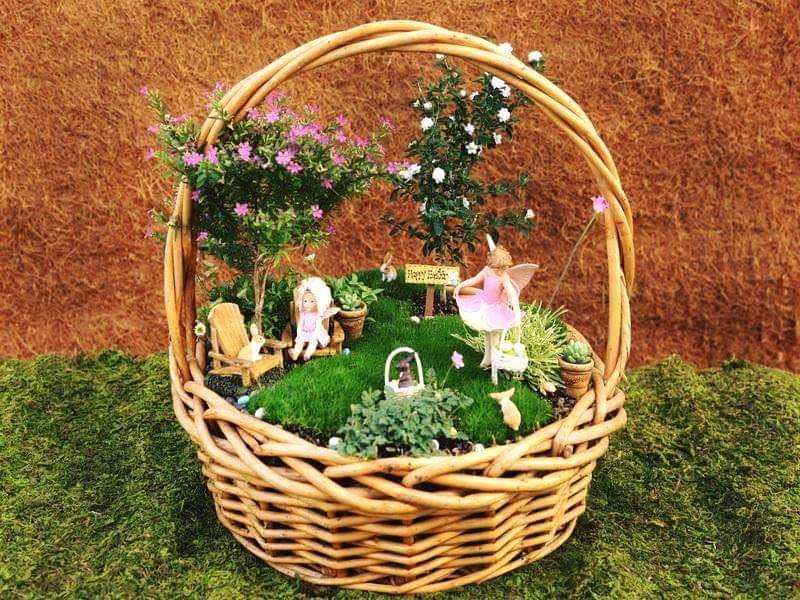 Be creative and make a fairy garden
Welcome to the world of fairy tales! Perfect place filled with creative souls whose goal is to make crafts served as decorative elements. Check the photo now and save the idea in your mind or just visit our website and the things will be clear for you!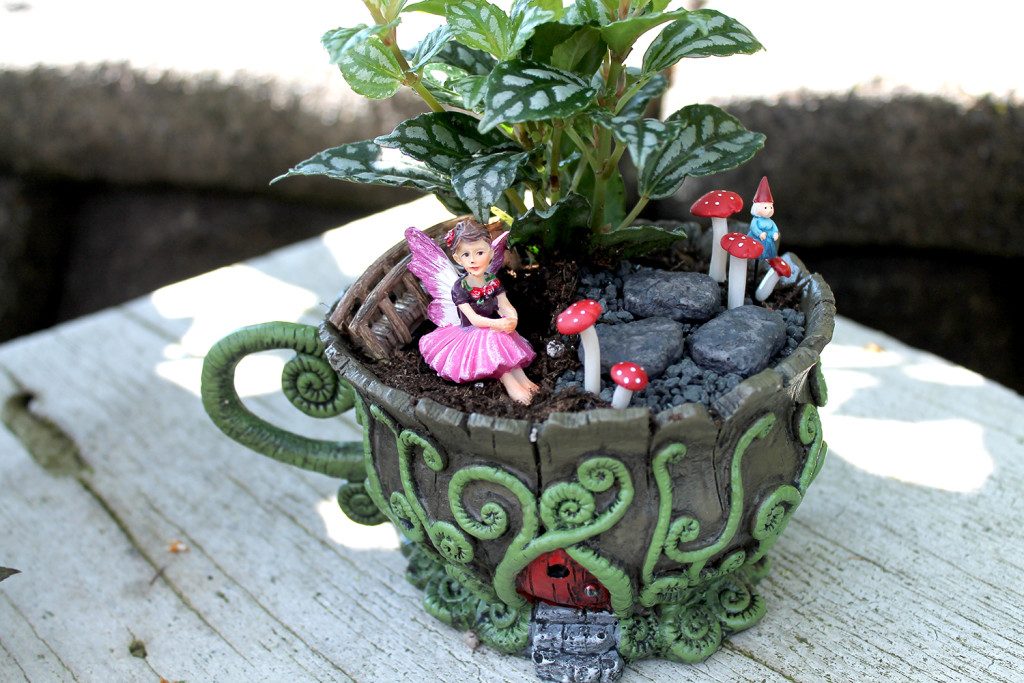 Reuse the old broken flower pots in amazing way
Perfect way to reuse the old broken flower put and to not throw it away. Make it a tiny garden that you can place it indoor or outdoors, the choice is yours. The ideas are ours and we together are great tea!!!
Hand crafted flowers in basket
Reuse the old baskets, plant flowers there, add rocks and some decorative element that can be an old toy that your child don't use anymore. With all these elements you will make lovely mini garden that you will all love it.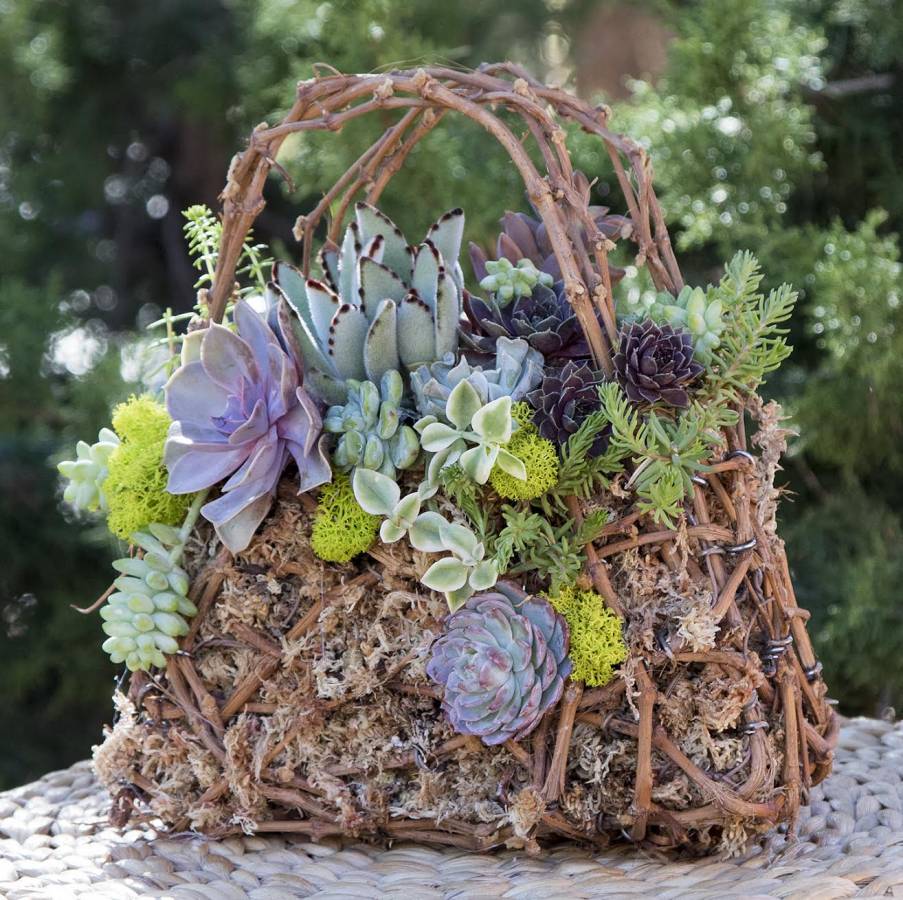 At the end of this post, I will give you the link that will take you to the most visited site ever, www.decorinspiratior.com, and by the way when you are already scrolling on our website check about breathtaking curtains to appeal your attention for sure!