DIY Landscaping Design Ideas
Landscaping is a place seen by every guest that comes to our house, is seen by our neighbors and every passenger that walks near to our yard place. This is why you should think of designing this place and decorate in the way you wish to. If you spend some time with us you will see DIY landscaping design ideas and maybe you will try some of it at your own front yard.
Check our last post about how to choose the best wall color for house interior and enjoy seeing nice colors in it.
DIY landscaping
With cement, water and wooden frames you can do perfect landscaping and cement steps for the walkway here. I invite you to check the full process of making the perfect walkway in the front yard. See the first step in the photo now.
As you saw in the previous you firstly need to arrange wooden frames in way to from cement steps. In the second idea we can see that we need to apply the cement and water here an d wait to dry. ( for about one day/night).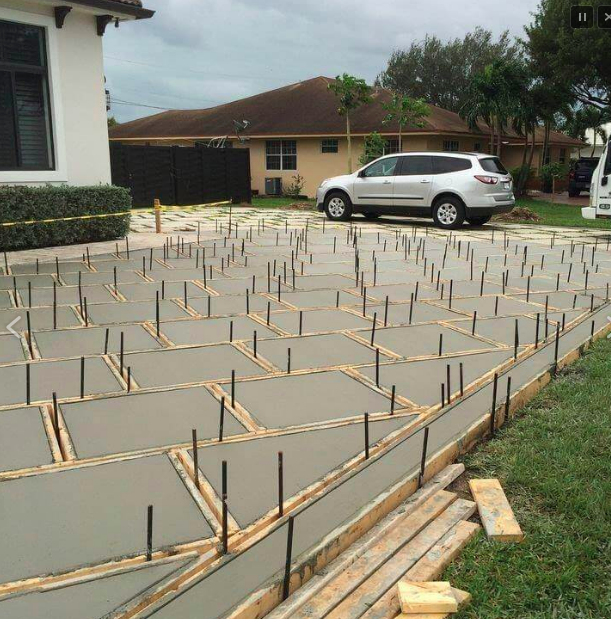 In the third photo we can already see the result when we will throw the wooden frames. Now, it only stays to us to plant green grass between stones. See how to do this in the next photo that follows.
If you don't want squares, you can choose irregular shaped frames and get design like in the following photo. I would love to copy this walkway in my own front yard place.
See one again the full process of DIY landscaping design by yourself. Let's repeat once again. Put the wooden frames, arrange it, apply cement in the frames, let it dry, plant green grass between stones and this is it!
This is the final result, one amazing landscaping, driveway and walkway for the front part of your yard place.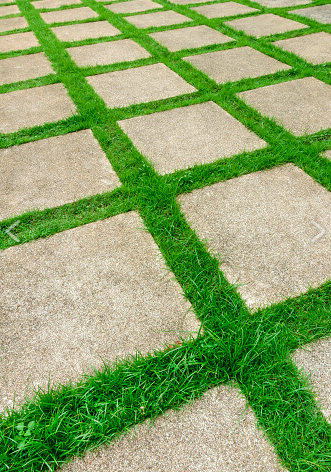 Or, if you don't want to add grass, you can try with pebble stones or rocks in different colors and dimensions. This is how this can looks when is decorated with pebbles. See the photo that follows now.
This is all we prepared of you on this lovely Saturday afternoon. I hope you liked the ideas and will keep following for more. Bye, have nice end of the week, Stay home, stay safe!