DIY Garden Decorations in Creative Way
There are a lot of things to do for our garden place, for example, to make some DIY crafts and decorate the place. This should be the number 1 thing to do there. Today in this post, we will keep on garden decorations done in a creative way. You will see a lot of interesting things, so stay where you are.
When you have free time, don't forget to check our LAST POST about how to create the best kitchen cabinet done with patience, creativity, and hard work.
Make flower pot from an old recycled plastic bottle
This is the best way to make a hanging garden, the only thing you have to do is to recycle the old plastic bottles and plant the flowers here.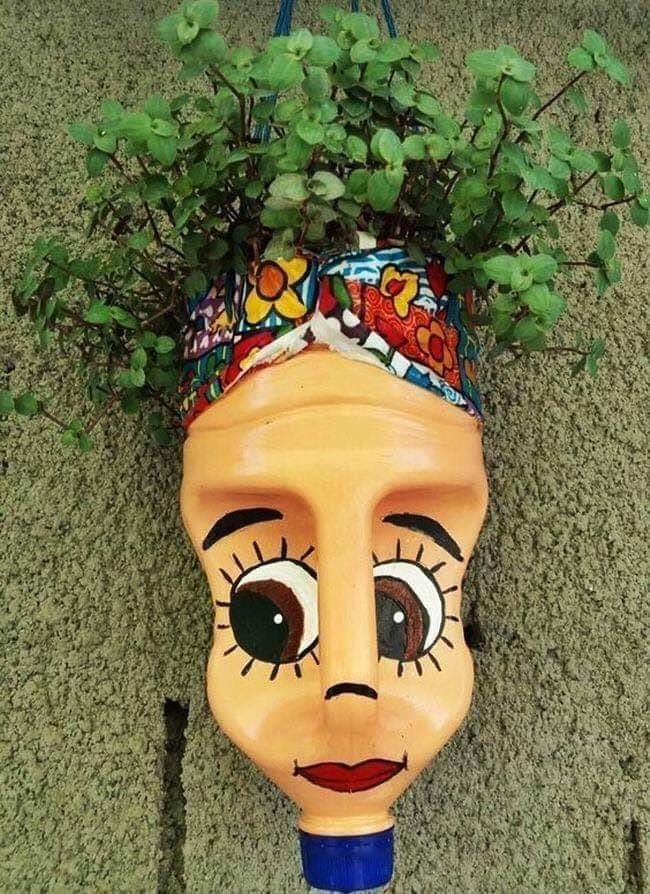 We all have plastic bottles like this at home, so today is the day when we can reuse it and give it a new life. At the same time to boost our creativity and add beauty in the garden place.
Be creative and create floating shelves and vertical garden
Use the tree branches to hold your flower pots so to create one amazing and tiny garden where you can give a home to all flowers you have outdoors. Find some idea in the photo that follows.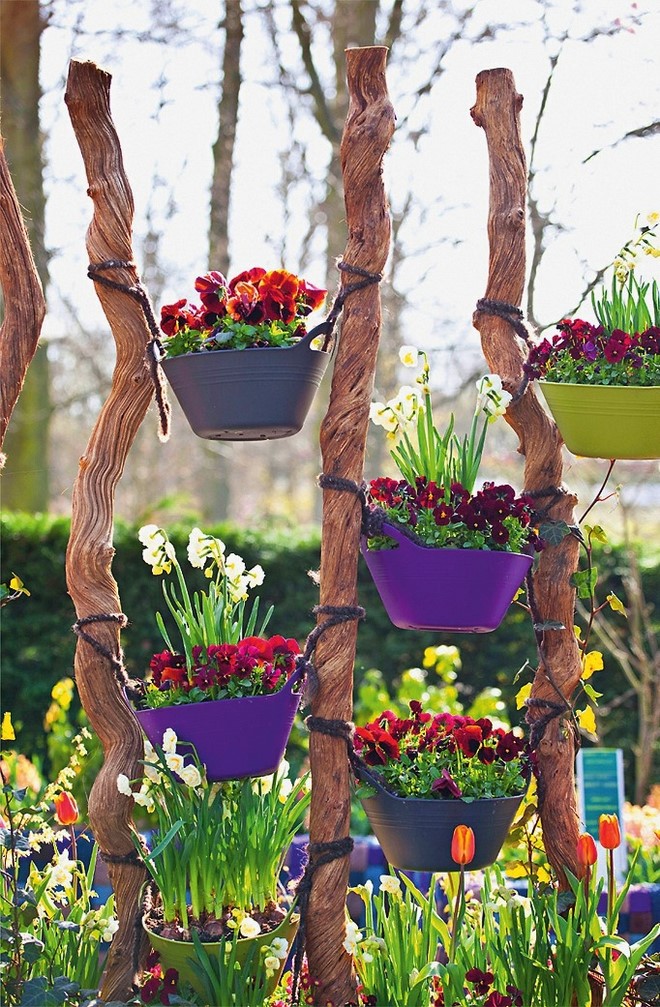 Rocks and stones garden pathway, DIY
Once when you will finish with the vertical garden and pots you can start with the floor n garden. The following ideas that will be presented to you will impress you and you will wish to make it the same pathway in your outdoors.
Garden decorations – make a cute small rock ladybug
the first way to reuse rocks was our garden pathway but the second idea is about how to make ladybugs from rocks and be satisfied with the result. This can be part of your garden place and you can enjoy in a nice place.
The last idea and the cutes one – reuse the old umbrella to plant flower here
And here we are to the last idea from the post, to our umbrella planters. You can plant your flowers here and enjoy in nice outdoor decoration. Make it and like it or tell your friends about it!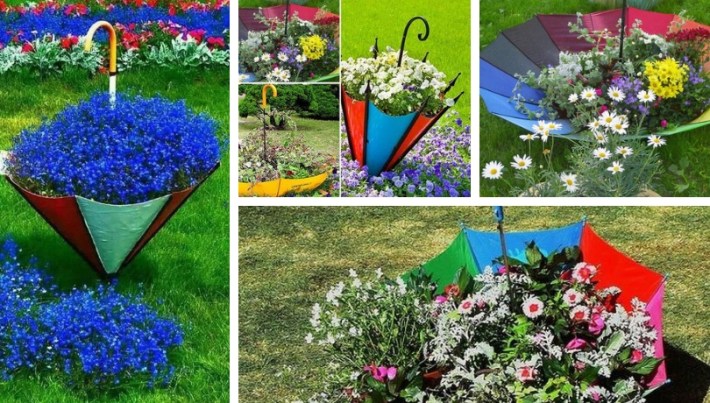 What are you waiting for? Go into your garden and start making some of these ideas there! By the way, include your family and friends on the project and have fun!