DIY Concrete Stool and Coffee Table
I don't know what's your opinion about making furniture at home in free time, but let me tell you that I enjoy these things. For today, I decided to share with you one amazing project that won't take you too much time. It abuts how to DIY concrete stool and table and beautify the empty yard place. If you are curious about what's about, and how to make the full project, stay with us for some time to check it!
Read about cane furniture to use it indoors and outdoors and enjoy in the best period that follows – spring and summertime!
This is the first step of the project and you will need three wooden sticks and a pale. Here is how to arrange the sticks in the pale and pour the cement in it.
Now, in the second photo we can see how to fill the pale with cement, this is how you can do this but do it gently. Draw inspiration in the following photo now.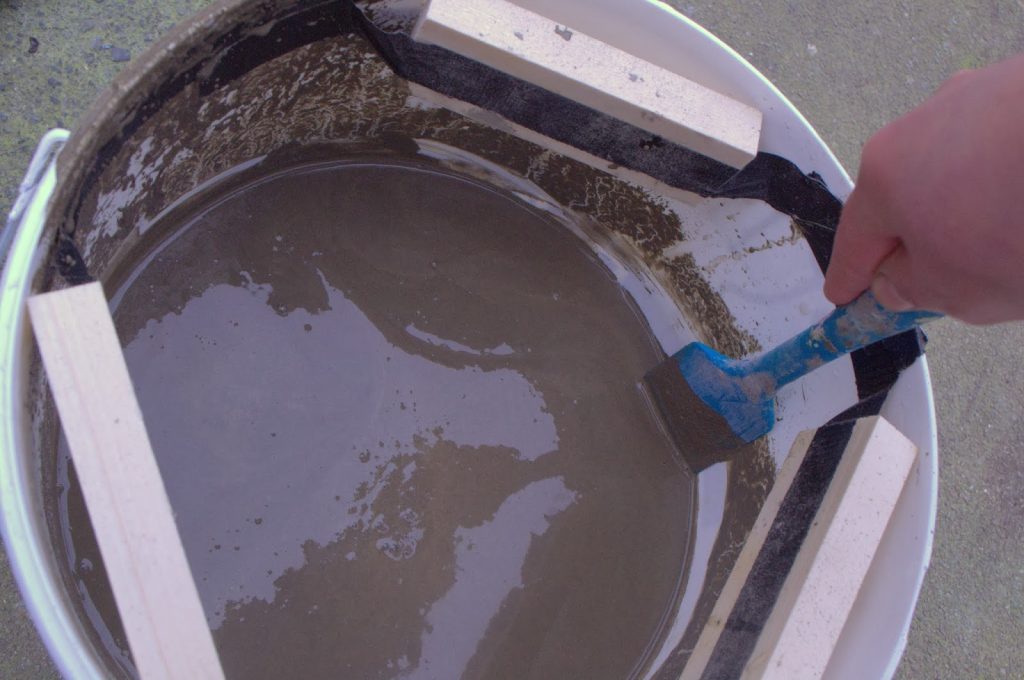 Now, leave the pale about 25 hours to dry and you can now take the wooden sticks and see the stool done with cement and done with so much love.
About the dimensions and size of the stool, you will make the decision. To complete the decor you can paint the wooden sticks and finish the project.
And this is it, this is the final result of the project. As you can see this is a perfect stool and I believe that you can make it. This is a DIY concrete stool! You can sit on it, drink coffee, but wait a minute! You can also make a coffee table with the same material, cement, and three wooden sticks! See the next photo.
You can make two coffee tables with cement material and wood and this is how you can enjoy in your free time.
This is it! We are to the end of the project and I hope that you had great time with me and my article written with aim to inspire you. By the way, if you follow our page, you wont have any time to feel boring.