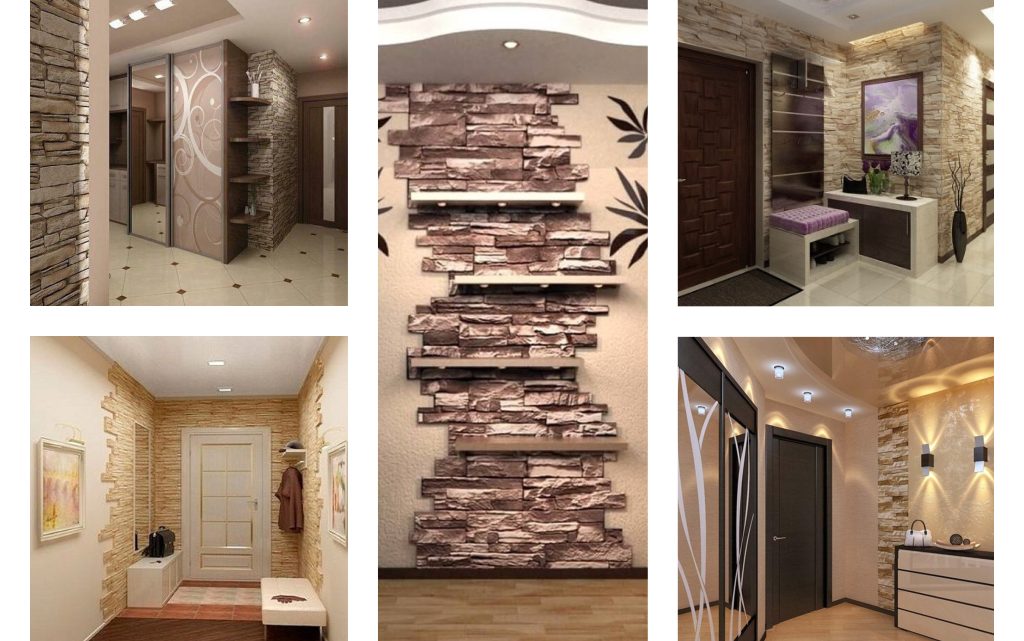 Delightful Entryway Design With Stacked Stone Walls
Stacked stone walls are a good choice for creating a modern entryway design. In this hall, we need one wardrobe for shoe storage, one wall hanger to hang the coats, shelves to add some important documents or objects and we need the best wall decor. And don't forget the lighting, choose modern hidden ceiling lighting for creating nice ambient in this place where you don't need to much light.
Take a glimpse into our collection of top entryway designs that might catch your eye! By the way, check our last post about beautiful apartment 3D home plans and make a concept of your new future home.
Entryway design with stacked stone wall and hidden lighting
People love stacked stones used in interior walls and when it comes with a combination of hidden lighting the result is DELIGHTFUL. Take care to choose perfect design for your entry place and make an inviting house with the best design. Your house deserves the best design and you deserve to live in the modern place.
Amazing 3D wall stickers, wall shelves with lighting and stacked stones
3D wallpapers and stickers are cool for every room wall design. So, if you want to have coolly designed entry hall chose to add it right these decorative elements but also add one accent wall of stacked stones. Inspire yourself in this photo!
Entryway design with stacked stone, glass wardrobe and vertical garden
We need a wardrobe in almost every room, but the most need is in the entryway where we need t storage all our summer and winter shoes. That's why we need a large wardrobe that will serve us as a perfect storage idea.
A modern stacked stone wall in the entryway with seating shoe storage chair
Your house can have the best design all you need is an idea and money. If you have both of them start with the design and create one sweet home to live in.
Good looking entry design hall
Adding a small mirror up to the seating bench storage shoes can look great. Add one hanger, accent wall, another bench, bench, wall photo frames and that's it! Now you have one modern design at home!
LED wall lighting, contemporary wardrobe and stacked stones
If you don't have a mirror in this room and you can't afford it, be smart and choose this idea. Choose to have an amazing modern wardrobe with mirror and wood.
Stacked stone walls hall with a mirror as a decorative element
At the end of this post, let's make a short conclusion. In my opinion, every entry hall should include a mirror because you want to see yourself when going out of the house. Look at this photo below that is prove about how stones and mirror combined together to make the nice house design. Shae these ideas with friends and we will be thankful to you.