Dark Green Interiors – Ideas for You
Hi friends. For today, we chose the loveliest color ever used for interiors. It's about dark green interiors design, it's post with lovely ideas. What do you think, will you spend some time with us and see the ideas?
Read our last post about how to decorate home with copper accent, something NICE shared yesterday on our page that is writer's heaven.
Dark green office room
The very first idea is about the office with the use of dark green color. Spend some time and check this idea. With this color, the room looks so comfortable and working here is relaxing.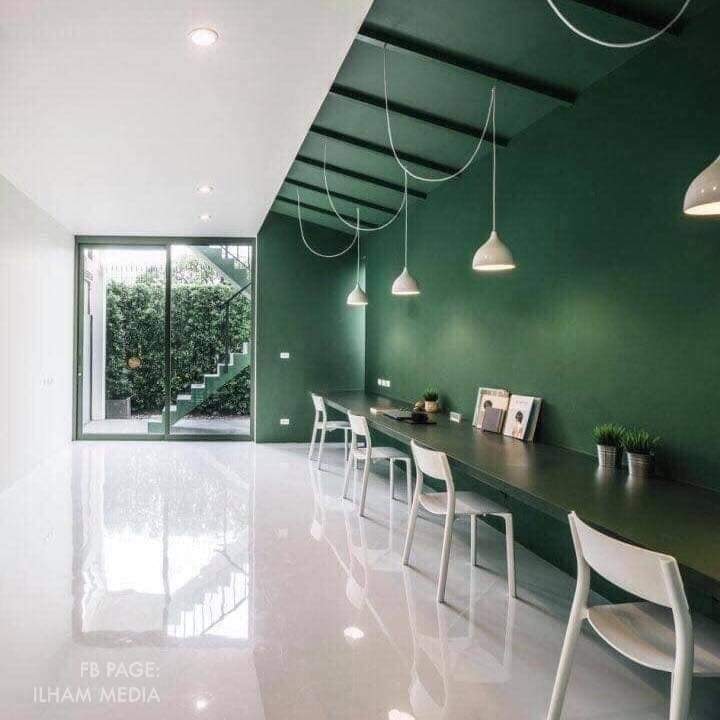 Dark green interiors- bathroom
In this photo, we can see nice tones, dark green color that is combined with white, makes our home looking so nice and comfortable. What do think, will you use this color for your own bathroom place?
Dark green interior walls
The third idea is about using dark green as interior house walls. But as we can also see, the furniture and the door is in the same color. If you are asking me, I think that this is cool and we should paint our house walls like this and hide the dirty walls if are white.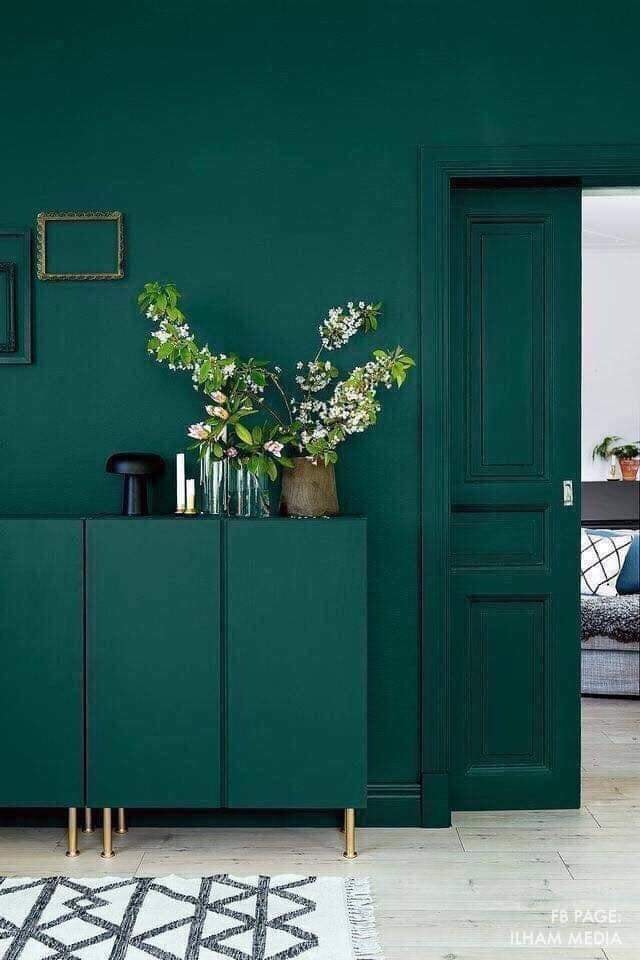 Dark green sleeping room design
After the working office and kitchen and..interior walls, we are here with the same color used in one sleeping room. You can sleep in your bedroom and enjoy seeing lovely color (dark green) on the ceiling, wall and also for the floor. Find some idea in the photo that follows now.
Green is used in the living room also and looks so impressive, check-in the following photo now.
We will put an end to this post with our dark green bedroom that looks so nice. Have a look in the photo now and this will be the end of the post. Thanks for reading it.
Our time with you was so enjoyable, hope you have the same opinion as we have too. Keep following in the future when we will be back with new ideas about interior design. BYE!!!