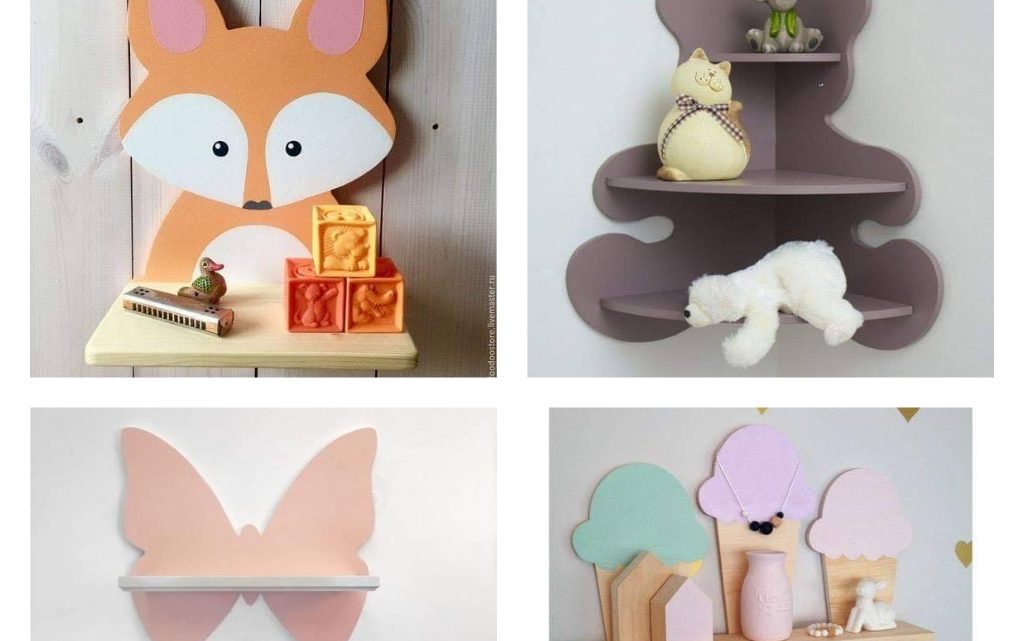 Cute Wall Shelves for Kids Rooms
Sometimes we don't have space for each thing and object in our home, so we need to add wall shelves in almost every room from the house. That's why our aim today is to show you our cute wall shelves for kids rooms that maybe you are looking for until now!!!
I think that kids room design is one of the most important design from home interior and we should pay attention to each detail from this room. In the following, we will show you fox-shaped shelves, cat-shaped shelves, bear-shaped shelves, and M O R E ideas! Stay with us and have fun!
Cute fox wall shelf for kids room
Your kid can decide which animal to be placed on the walls of the house especially of the walls from the living room. In the very first photo from this post, you will see fox shaped shelf which is great option for walls.
Creative Teddy bear shelf for the walls in kids room
In the second photo you can see Teddy bear shaped shelf where you can storage some of the favorite kids toys so when they grow up to remember to this little things that were part from their childhood.
Cat shaped wall shelves for your kids room
Cat shaped kids room walls shelves is nice choice because there is no child that doesn't love cats and dogs. Make happy your kids with this design that will be part from home decor.
Cute circular wall shelf
This is so cute design that will beautify the walls of the kid's room and you can be so satisfied with the decor, especially if your kids are happy. I invite you to see this design from this post which is so nice.
Simple wooden boat shaped shelf idea for home decor
I think that the simple design is always a good idea and this cute wooden boat shaped wall shelf will make happy your kids and will look good in the kids room.
Mickey Mouse wall shelf
A creative shelf that can be your choice for giving your child modern room design and a smile to its face. I invite you to see this design now and to decide if this is the thing you are looking till now.
Ice- cream wall shelf
In the last idea from this post, you will see ice-cream shaped wall shelves where you can save some of the things you have at home and what is very important to make lovely the kids room.
If you are also searching for 3D house plans and floor plans, I invite you to see these amazing ideas and plans that we have to show you. All you need to do is to follow this link that will take you there!!! Thanks so much for your attention and time!