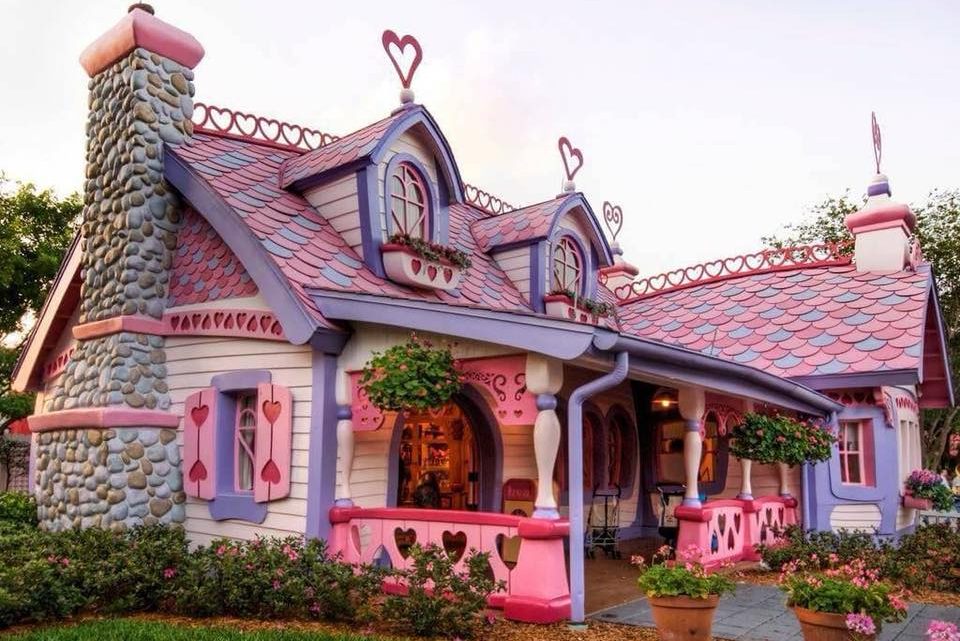 Cute Small Houses Will Make You Believe in Fairy-Tales
Take a glance at the following creative and cute small houses! Designing a small house is easier that's why many small houses are perfectly designed. Today, many architect and designers pay attention exactly to the small houses interior and exterior design. All these small houses have something similar, all of them look like fairy tales! Their creative work is shown in some of the following images, take a short glance!
If you prefer to live in a large house instead of in the small house, these 3D floor plans might help you to design your future home! Thanks for spending minutes on our website, your time is appreciated and our website is full of best ideas!
The cutest pink small house that reminds a fairy tale
I will give everything I have to live in a cute house like this. This house reminds me of the fairy tale about Hanzel and Gretel, and what about you? Tell us in comment do you wish to live in a cute house like this one and don't feel ashamed for sharing your opinion with us.
Cottage small house made of stones
So cute cottage design of house made of stones. The small house is easy for cleaning and maintaining inside and a little byard. I really love the idea of living in this place.
Tiny red and white little cute house
This little red and white house reminds a bit of the red riding hood story. Another creative design that makes one fairy tale to become reality.
The Most Beautiful Cottage Storybook House Design
All of these house designs have something in common: they are SMALL, they look like a FAIRY TALE and the design is PERFECT! Take a look int his photo which is similar to the first one – a fairy tale of a small house!
Little tiny house exterior decoration
The exterior of this house is enough inspiring to make you start wondering what can be added in a very small house like this. Now, probably the first question in your head is if this is a house for only one or two people living in it? How great it would be to peek inside this house even for only 2 minutes, but unfortunately, we can't.
Hello kitty tiny house
The favourite house for little girls but also for teenagers is exactly the hello kitty house. Good suggestion for those who live alone, those who are planning to live alone in future! Make your life to be like a fairy tale, you can write the story!
Mountain tiny house – cute small houses
Living on a mountain means to be close to the natural beauty, but also living ins cute small houses means to be the luckiest person in all world! This is the last photo of this post, so goodbye to the next meeting – the next creative ideas ONLY for you!