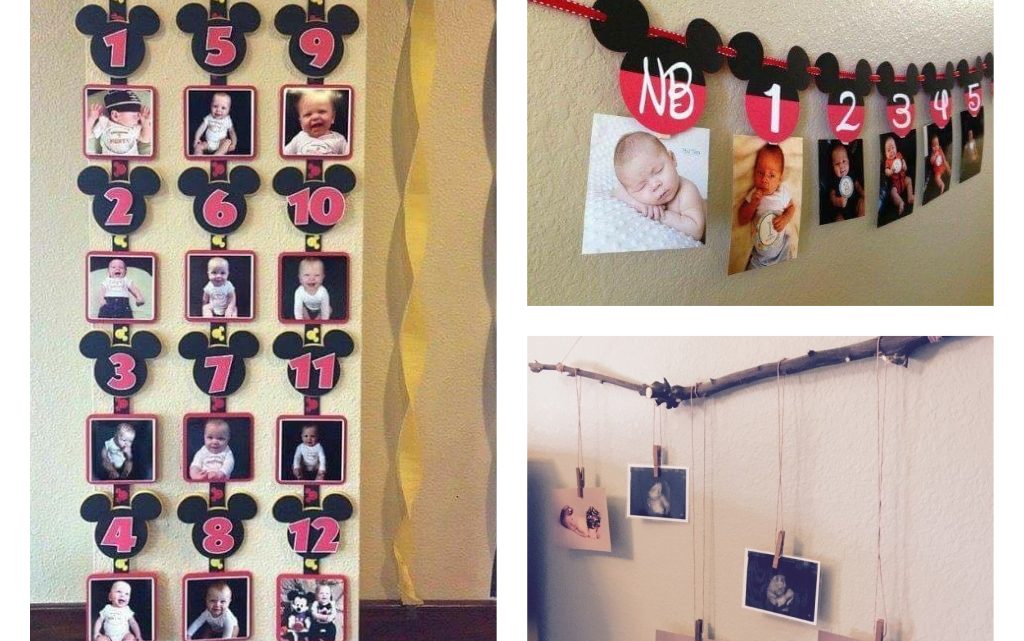 Cute Gallery Wall Ideas for Baby Growth
Our babies are growing so fast and all we can do is to watch them how are growing and to be happy with that. Some other thing that we can make for those little creatures that are part of our hearts is to take a photo of them each month. At the end of the year, we can compare them each month and see how they are changed. We can make a gallery wall with the baby look each month and to follow the baby growth. Believe me, they are growing so so fast! It's worth to make a memory for lifetime.
If you also have a little baby, use this idea to beautify your house walls or you can prepare it as a gift for your nephews if you don't have a little baby. Now, spend some time to see our collection of cute baby faces gallery wall that you can also use it at home.
Take a glimpse in modern bathroom walls that looks alluring.
Mickey Mouse idea for baby growth memory on the wall
Count from 1 to 12 and see how your baby has grown up now. your little baby is already a boy or girl but you have made a memory on the wall for the 1st year. think about adding this Mickey Mouse idea for the best gallery wall at your house.
Creative gallery wall for cute memories
Make a circle of photos on your wall and also add a number of the month. Great idea to make a memory for lifetime for your little child that for very soon will grow up more and more. Inspire yourself in this photo.
Birthday present for little baby
Create a gallery of baby photos on a rope of your wall. For example, you can use the idea from this photo. It looks nice and fun. Don't you think the same as me?
Tree branches gallery looks modern way to hang the memories on walls
Use the tree branches to hang there your baby's photos. The first steps of your baby, first talk and everything else can be captured and hanged on any wall of your house. Take a look in this photo and find motivation.
Create circle photo mobile, handmade idea
Be creative when it comes word to your child you can use all the creativity you have. instead of hanging boring chandeliers at home, hang a circle full of memories and photos of your little baby. By the way, if your babies are now grown you can also taje a shot of them now and to hang it.
Create a photo wreath and beautify the door of your child's room
This is the most beautiful decor for the child's door that you can even make it by yourself. A photo wreath with the best photos that you have. Make it this craft at home and love it. Thanks a lot for reading this!