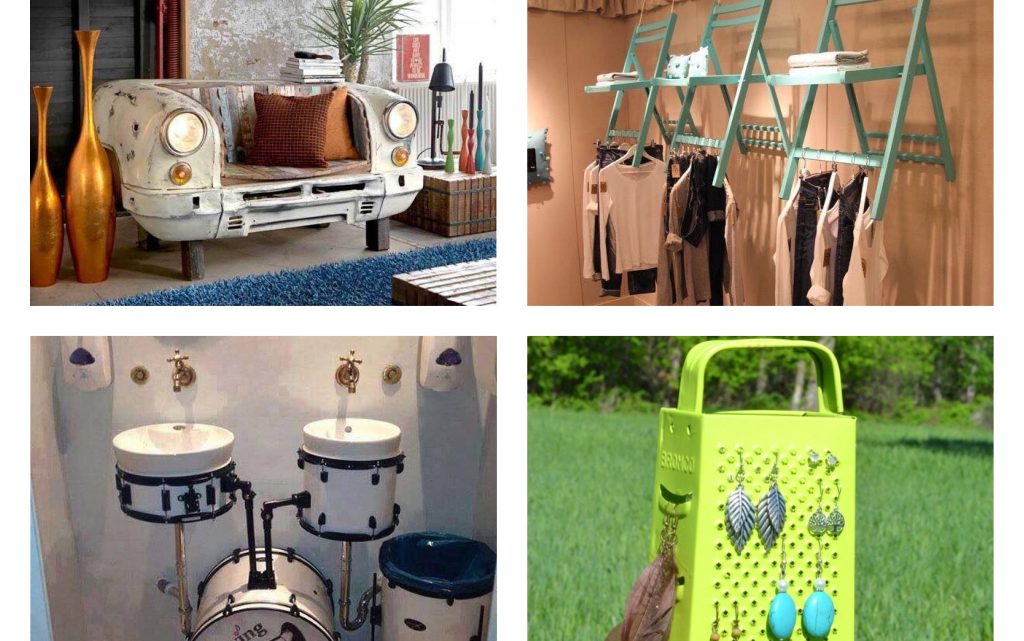 Creative Ways to Reuse Old Stuff
Oh, Monday, many people don't love you so do I but with great ideas, it's easier to start the week and this Monday. Let's start the day with creative ideas and positive minds. Today, we will keep on creative ways to reuse old stuff, to give it new life and to TURN ON your creativity on the TOP level.
Reuse old stuff- make clothes hangers by old chairs
We all have those chairs in the garden that no one uses it and simple are placed in the corner there. Now, it's time to take it, clean it and bring it at home. you can use them as a clothes hanger in your closet room and be staisfied with results.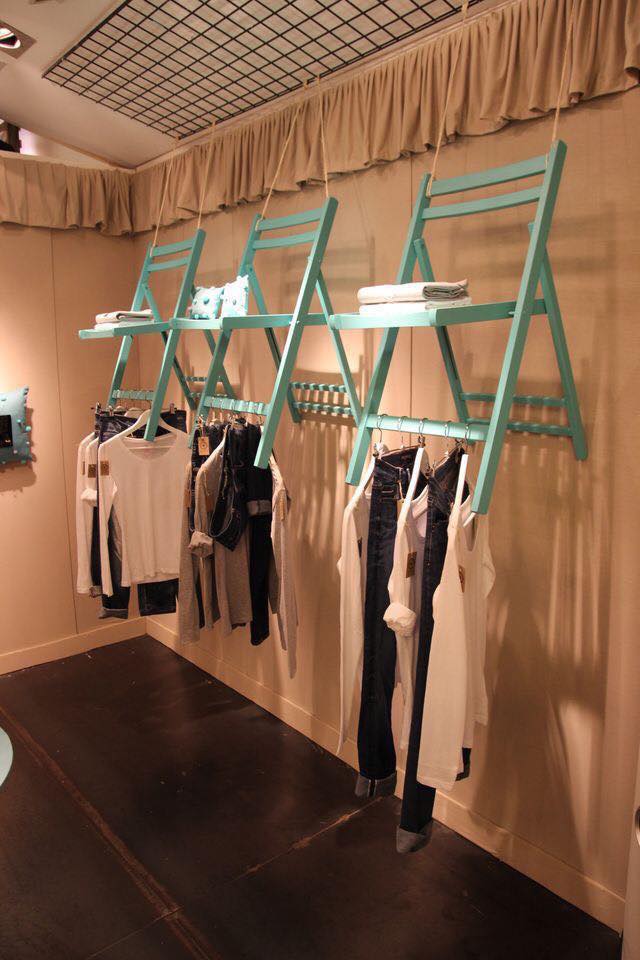 Give new life to the old drums – make it bath vanity
The next idea is about how to reuse musical instruments that simply no one can use it. You can bring there in your bathroom place and this to be your favorite place for enjoying here.
Make reuse of an old car – make a seating sofa from it
The next idea is so amazing and cool. It's about how to make reuse of an old car and to create one small and comfortable seating sofa. The result is stunning and visible in the photo below. Why don't you take a view?
Sewing machine bath vanity
There we are to the next amazing idea. the idea is to reuse the sewing machine and to add it in the bathroom place, here to spend time washing face, hands and be a creative person.
Transform the skateboard into tree swing
The next cool idea is for your yard and for your children if you have it. You can easily transform the skateboard into a tree swing and be a creative person. Spend a few minutes to find inspiration in the photo below.
Cheese grater into a jewelry holder
We will finish this post with a cheese grater into a jewelry holder and this will be the end of the post today. See the photo and learn how to make thir project in your free time. Thanks for your time dear friends.
Your attention means a lot for me, keep supporting our page in future so go and read the last post we shared about Elegant and simple TV units, amazing decor for home. Thanks and have a nice start of the week!