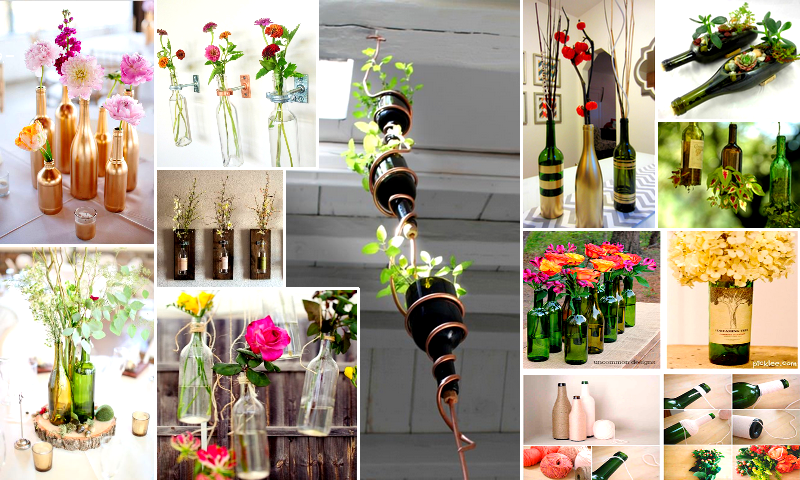 Creative Ideas With Wine Bottles
Good evening friends. We all have those wine bottles in the corners of the yard and don't use it. Now, it's time when we can give new life to the wine bottles and make some great things for our home. We can make flower vases, wall decor, wedding decor, chandelier, and many other things.
Do you dare to design your home in a vintage style? Check some styles we have to share with you on the link here.
Make vertical garden with this idea
In the first photo we can see how to make vertical garden in no time and enjoy seeing our plants hanging on the house walls.
Wine bottles flower vases
Do this decor for house walls and find a home for your flowers. You don't need any vase for making this but you need just wine bottles. See the second idea from the post now.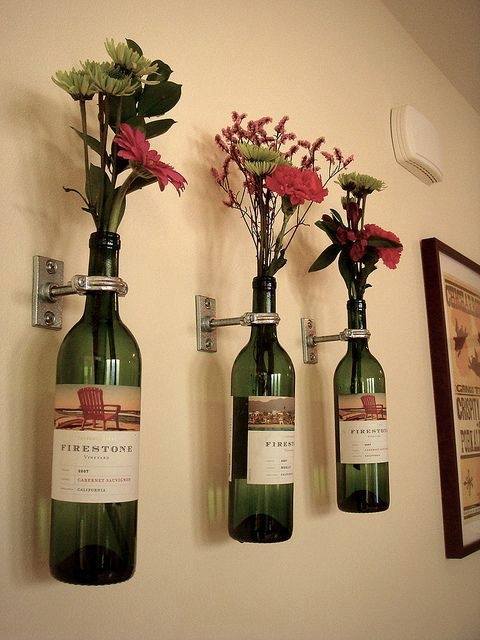 Take rope and paint and give new life to the bottles
You can use the bottles for a wedding or birthday parties. Take spray paint and repaint the bottle or take a rope and give a new design to the bottle. Save some idea from the following photo collage. Ready to check it?
Make chandelier with bottles
With bottles, we can make different things. We saw how to make vase but now we will see how to make chandelier at home. This chandelier we can hang in our outdoor place and enjoy in perfect light.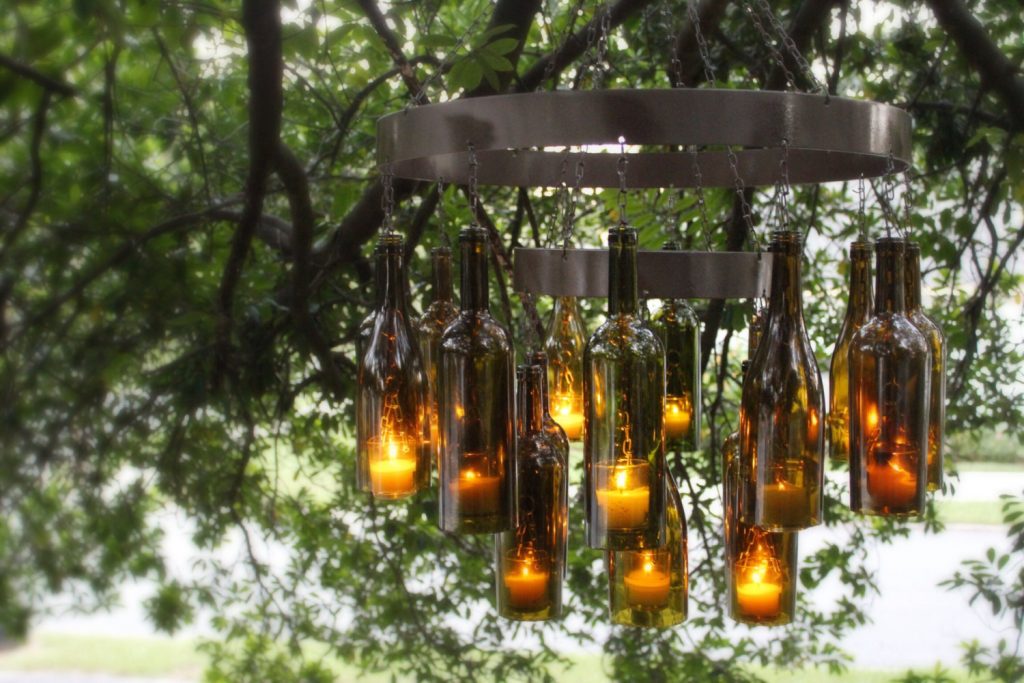 Decor for wedding time with wine bottles
Even you can make decorations with bottles for the wedding time. See how to do this in the following photo and make the same thing at the garden place. This is the last photo from the post and I hope you read the full text and saw all photos.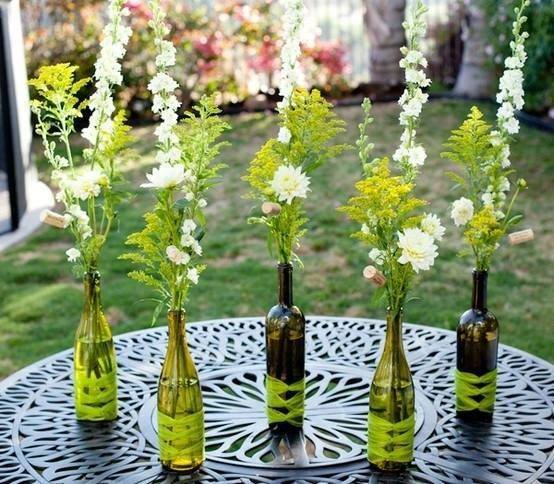 What else can I say unless to thank you for your time spent on our page and invite you to be our follower in the future when we will be back with new ideas!!!