Creative Glass Bottles Reuse
It's easy to make crafts in an outdoor place when you have old material but also when you have awesome ideas. Our task today is to show you how to reuse the wine bottles in the garden and to give them a new life. Glass bottles can be reused in many ways but today we will show you how to the best and the most creative glass bottles reuse for your outdoor place.
The ideas are here my friends and all you have to do is to go through them and to draw inspiration from it. I hope that some of the ideas will find a place in your heart!!!
Wine bottle recycled in creative and awesome way – Wind chime
First of all, you need to find all the glass bottles you have in yard and to wash it. After doing thi, you need to paint it with colors an to make nice design. Finally, to hang it in the garden place and to admire the decor.
Recycled wine bottles butterfly on it
In the second idea from this post, you will see how to paint the glass bottle with butterfly on it and to love the craft that you've made by yourself. With this craft, you can show your creativity and to make it in your free time.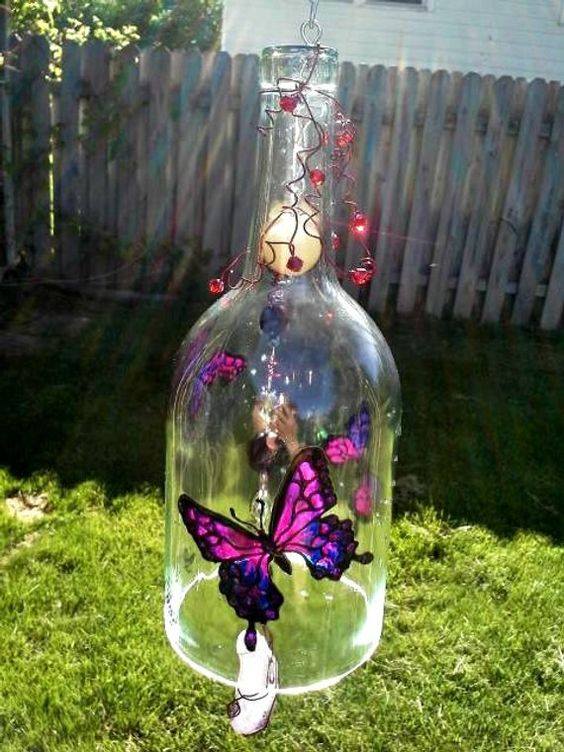 Glass coffee cups can be also reused in the same way
In the third idea from the post, you will see how to reuse the old glass coffee and tea cups and to make an incredible craft for your garden place. But also, here you can add food for birds and save their lives!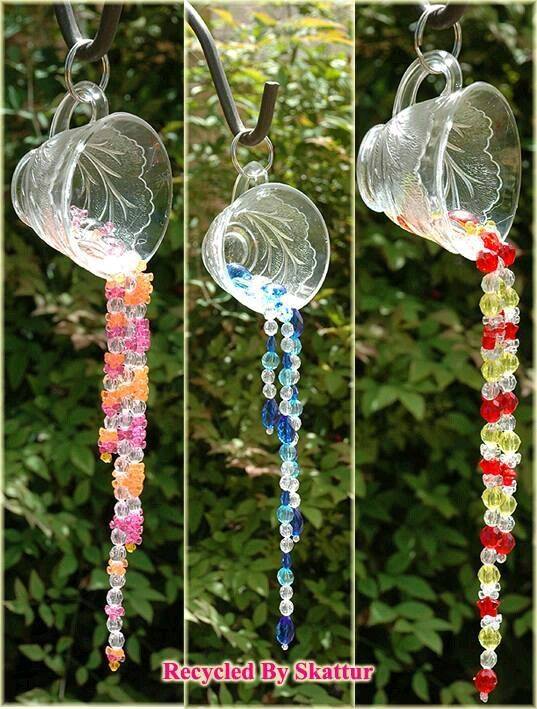 Hanging glass bottles for garden fencing
Make creative garden fencing and also scare the birds for not eating the grapes with just reuse of the glass bottles! This is so amazing idea that you can make at least for half an hour. Be creative person and make this for your own outdoor place.
Be an artist and make different design to the glass bottles
On every glass bottle you have, you can paint different design and all these bottles to add it in the garden place. So, you will create perfect place with decorative elements and in the same time you will save your money and you will recycle which is the most important thing of all!
How to make wind chime is the last idea from the post
With this amazing idea, we will finish this post today and I really hope that you found motivation in all of the ideas we gave you. Hope you will try to make some of it in outdoor place or to share with friends who are creative.
If you still have free time, also read about courtyards design ideas and bring the style in outdoor place also share with friends who are in plan to redesign their garden place and they are in love with the DIY crafts.