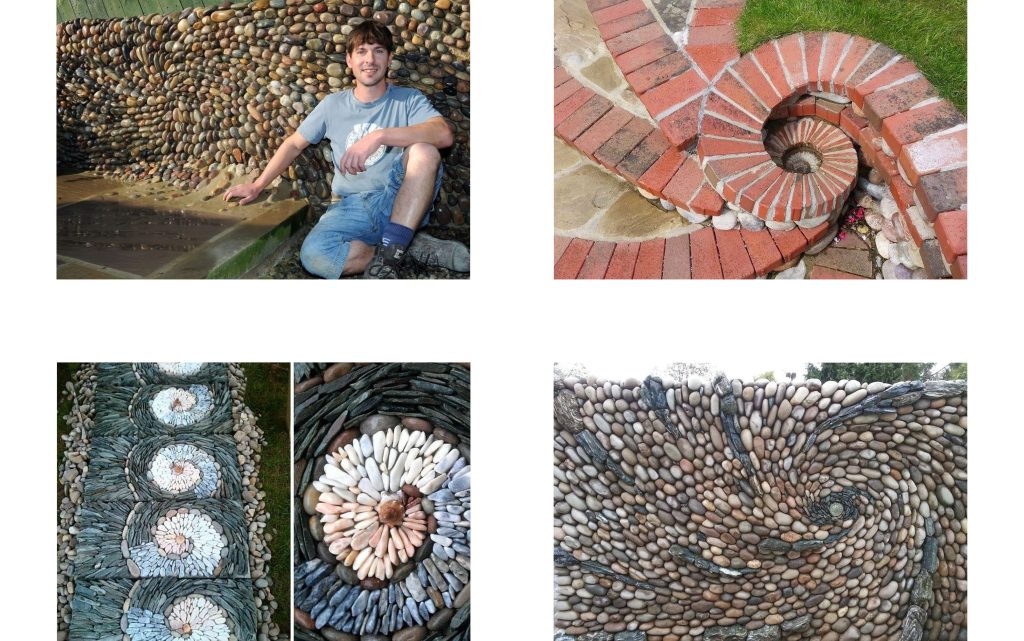 Creative Bricklayer Transforms Stones Into Art
There are people who can transform everyday objects into masterpieces. Today, we are going to show you how one creative bricklayer transforms stones into art. His name is Johnny Clasper, he has his own website where he shares all their stones work. He says that his passion for stone taken him in many different directions, and as he tries to reject any boundaries to his work he will still remain passionate about the work that he is doing. For his work, he is using bricks, stones, large rocks, and pebbles and what he does is beyond incredible. I invite you to check the following photos where you will see the creative work o this person who shares the ideas with all us unselfish. 
In my own opinion, to work with pebbles and small rocks you will need a lot of time, patience and many hours of work. Scroll down and check the photos below which are incredible!
In the first photo, art of small pebbles we can see amazing floor made of rocks but there is also a combination of tiles in it. what can we say, unless to roof our heat to this creative person! 
What about this work made of the same person? I will say a big BRAVO to his patience, time, and minutes spent to make this lovely pathway. This is stunning, this is an art to admire!
In the third photo we can see a large wall made of small and large rocks. Imagine how much time this person needed to create this wall. We could all just see this with hours and to wonder how it's really made? 
Interesting idea about rock fence or retaining wall. If you are interested in bricks and stones art, also check our last post about twisted bricks art. 
He can create a large wall of rocks and also to leave a hole in the middle of the wall and with this to create art.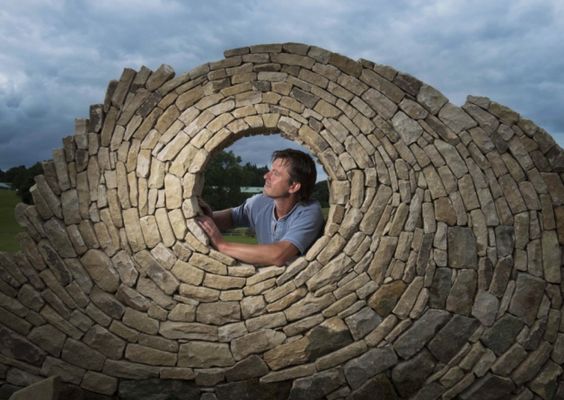 Believe or not, he can transform simple bricks into art to love and to admire. Take a look in this photo which is amazing idea for any yard place. 
In this photo you can see this person. Hey there you creative person, a BIG bravo for you and your amazing art work of stones!
And the last photo is about one interesting idea about how to replace one broken tile of indoor or outdoor flooring. Well, this person used pebbles for creating unique part that makes you focus on it above all the flooring. This is the thing that leaves an impression to all flooring.  
Well my dear friends, if you think that this work is simple and easy, try to make at least one of his projects at your home and you will see how hard is to make it all these things. For the end of this post, I want to thank you for your attention and to invite you to share these ideas with people who are creative and enjoy in making crafts with stones, rocks, pebbles and bricks.