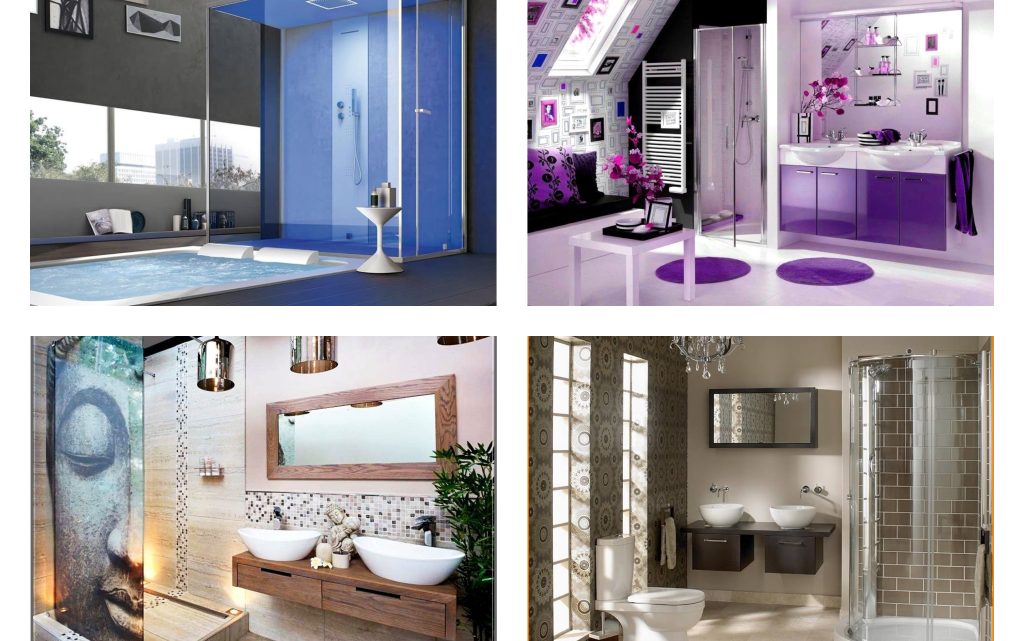 Creative and Classy Bathroom Shower Ideas
Our last post was about amazing twisted bricks art for the outdoor place and this time we will show you a few ideas about interior design. In short, we will show you some creative and classy bathroom shower ideas that you might love it. Spend some time and take a look, see what's the beautiful thing in these classy showers.
Check the following photos and decide which colour will be suitable for designing your new bathroom and to give it this toom an essential beauty and modern look.
Charming purple bathroom shower
The purple colour is a great choice to give your home a little charm and essential beauty. Refresh the bathroom place, make it vivid and cheerful with adding light and dark purple colour in it.
Brown accent in a small bathroom place
Another great colour to choose for a bath is a brown colour which will give a bath unique look and special design. I invite you to check the photo below and to improve in that.
Classy design of your bathroom place looks like this
classy bathroom design is for classy people, are you one of them?
The contemporary design of a bathroom place to amaze you
You can have modern bathroom my dear friends and to enjoy in the design, take a look in the hereinafter photo.
Adding stacked bricks of the bathtub is a great idea
Stacked bricks look wonderful if you add it on the bathtub wall, take a look in this photo of modern bathroom and improve in that.
Choose colourful tiles for bathroom walls and enjoy in the lovely design
Don't be afraid to add colourful tiles and to make looking great your bathroom walls. Motivate yourself in the photo below but also check the other photos below.
Adding a blue accent to the shower room can be your goal
The blue colour is excelent for bathroom design, it reminds to clean, refreshment, nature, water… Choose a blue colour for your modern bathroom shower!
Choose small tiles for bathroom wall and make it look bigger
One smart idea for the small bathroom is to choose small tiles for the bathroom walls and in this way to make it look bigger. Be a smart person and choose this trick if you live in a small house/apartment.
Grey colour for attic bathroom place is what you really need
For some people, choosing a grey colour is totally perfect for a bathroom. Especially for those people who don't love to add vivid colours as a part of interior design.
Contemporary bath design to drive you crazy
I have chosen the most elegant photo of the bathroom for the end of this post, and I hope that you like it. Feel free to share these ideas with friends and people who are in plan to renew their bathroom place, thanks a lot my dear followers!