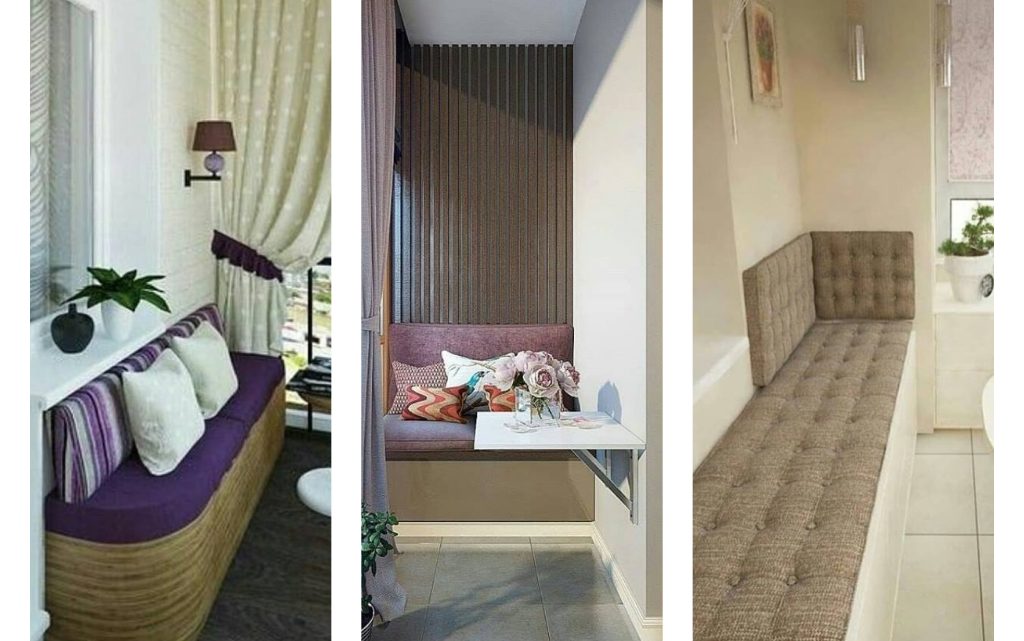 Cool and Cozy Balconies
Many times before we've been talking about how to design the backyard and garden place, but also how to design the balcony place which is also an important place as apart from the house/apartment. Today, we will show you some cool and cosy balconies that maybe you will wish to copy for your terrace places and to love the place. Even though you have small balcony, you can still have the best decoration.
Please also feel free to read about how to create one glamorous backyard design that you will adore. But first, check this cute balconies designs!
Create homework station in the balcony
Add seating bench there, little coffee table and curtains and this is quite enough for creating a place that you will serve for reading books, writing homework and many other things.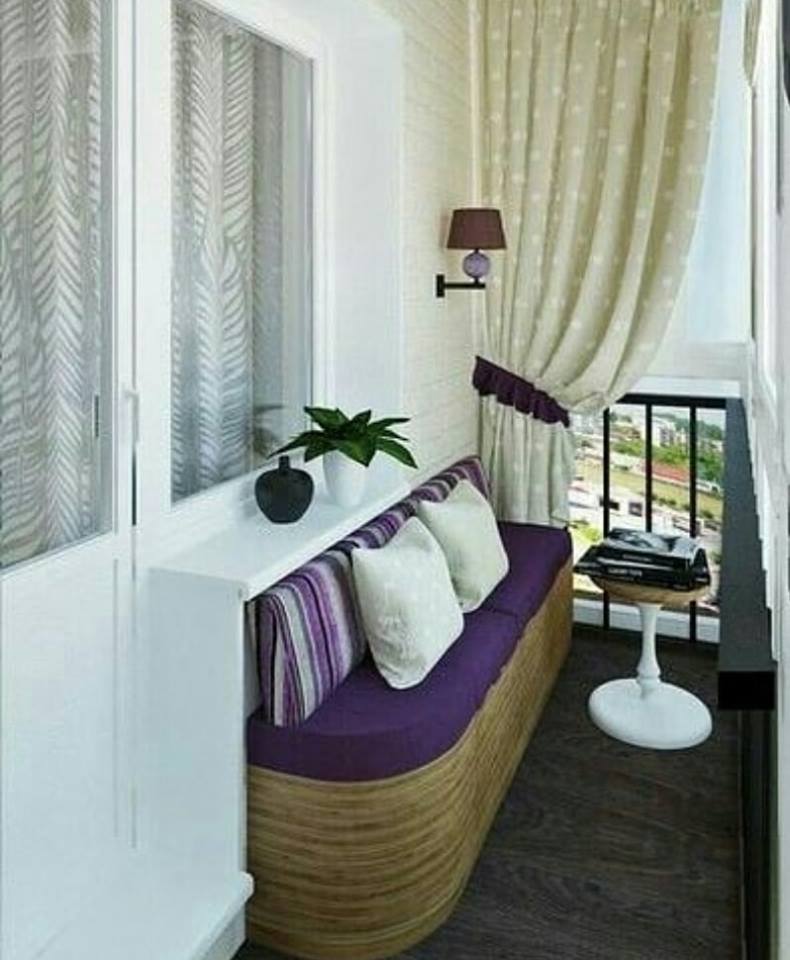 Create vertical garden on the balcony place
If you have amazing balcony you can plant here your favorite flowers and to arrange the balcony with love. You can also add a seating bench to sit thee and to enjoy in the fragrant of favorite flowers. I love the design of the photo below and what about you?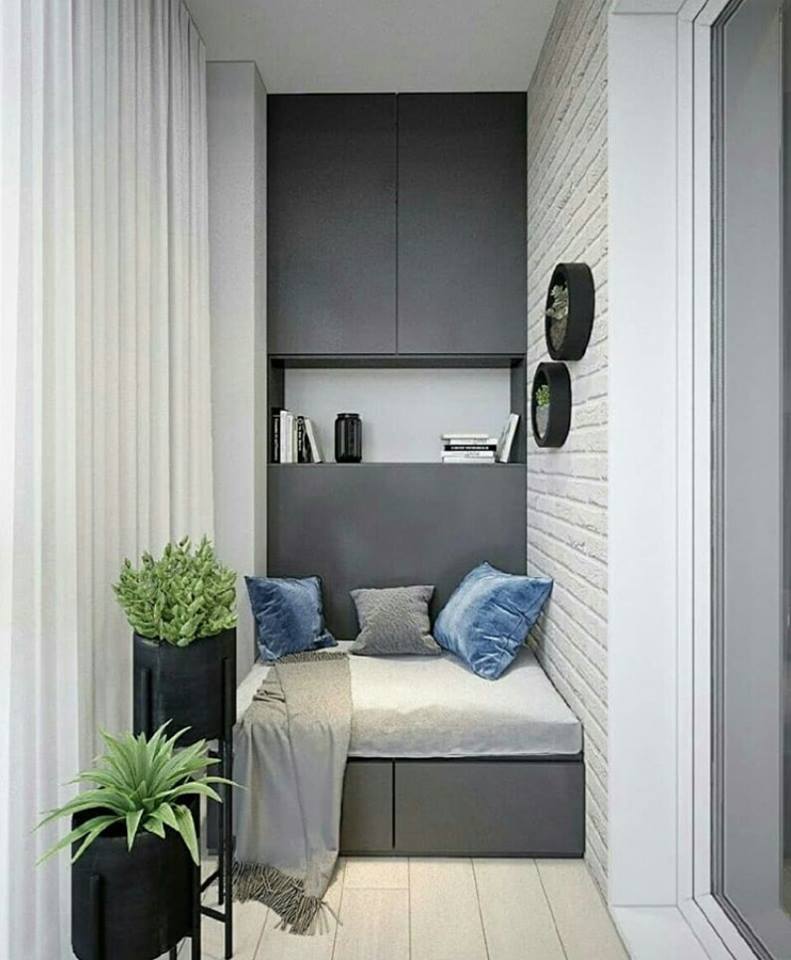 Create a gallery wall on the balcony place
You don't have a wall for creating a gallery wall with favorite photos? Yes you have! Here is the balcony place where you can have place for seating, sleeping, place for hanging favorite photos and place for hiding from people and problems.
Cool balcony design idea for cool people
How great it would be to have cool balcony place that you will like and taking care for it. Here, you can have an afternoon sleep, you can eat, you can read your books and drinking your late night coffee. How great, how great!
Add built in wall bench on the balcony
With small concrete built in wall bench, two flower pots and one small coffee table, you can have cozy balcony. Balcony to love and to dream for every day when coming back from work.
Create a breakfast nook in the balcony place
You can have your favorite breakfast, lunch or dinner in the balcony place and to love the space. Take a look in the photo here and improve that even though you have small balcony you can still take care for the best organization.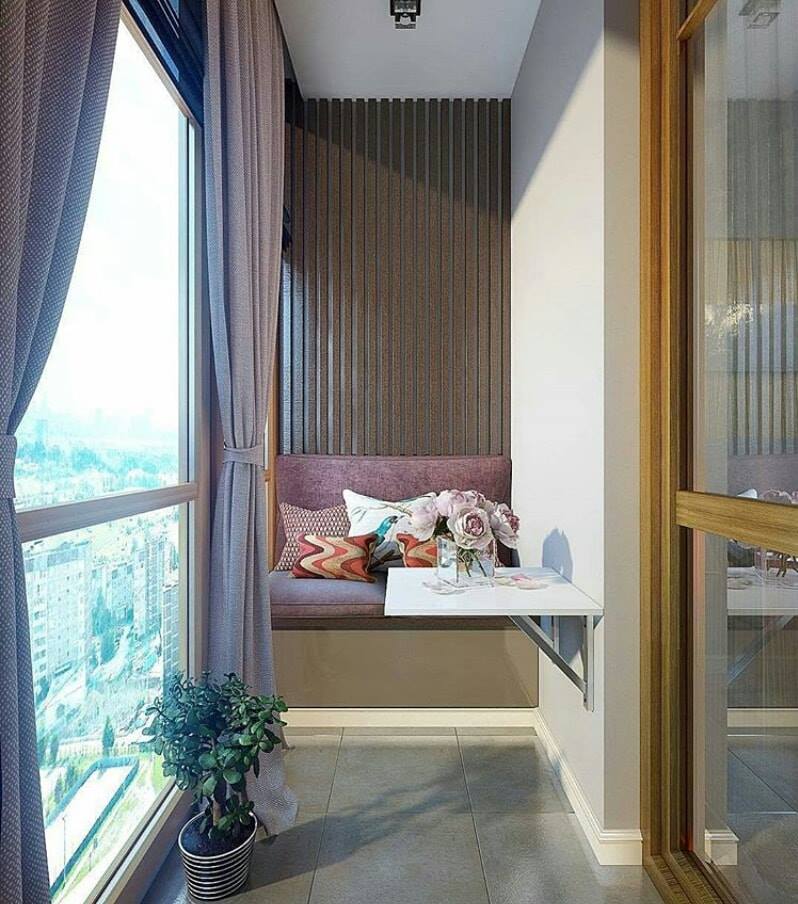 Add swinging chair on the balcony place
We all need those swinging chair in the balcony place that we all use for swinging there with hours forgetting about the world and our problems. This is also great idea for those families who have a little baby. I'm sure that the baby will wish to swing here with hours and the mother will rest all the time!
At the end of the post, I just want to thank you for your attention and to invite you to be our future follower AND search for the best ideas shared on our inspiring website www.keepitrelax.com Thanks so much for your attention!