Contemporary Kitchen Design for 2019
Food is the most important thing we need to survive. But also we need a modern place for cooking. In this way, we can make it easy and simple preparation of breakfast, dinner and lunch. Every year the design is different and new and for this year, 2019, we have some offer for you.
What follows next are contemporary kitchen design for 2019 and your task is just to take a look. Be kind, check the photos and share it on social media to let your friends see the amazing design.
Check gloss kitchen designs that are simply amazing.
Colorful contemporary kitchen island is trendy
Maybe you prefer to choose only one color for your kitchen but what about the monotony that you will create in this place? You need other colors, a lot of colors. You need something as colorful kitchen island like this in the photo, first take a look and then decide if I have a right.
Space saving kitchen cabinet with home bar
This is one of the most brilliant ways to save space at home. Gloss and green kitchen cabinet like this will save you space and also will give your house/apartment an amazing look. See the design that will be trend in 2019, this year.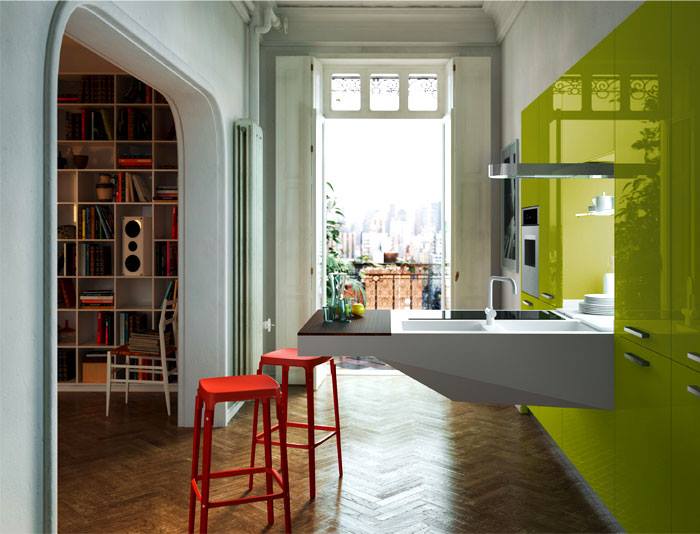 Small kitchen cabinet organization
Even if the space is small you can afford to have brilliant kitchen like this. Something nice, something elegant just for style that you can imagine in your dreams.
Let's take a shot from bird perspective to the same kitchen from the photo number two. (2) As you can see, here you have everything that you need even though the kitchen looks so small. Unique design that every small apartment needs!
Blue and orange combination in kitchen design
The combination of two colors like light blue and orange will give you an excellent kitchen design. Take a look in this photo and think if this is the kitchen from your dreams. To be honest, this is the thing that I will choose for my house if I only have a chance for that.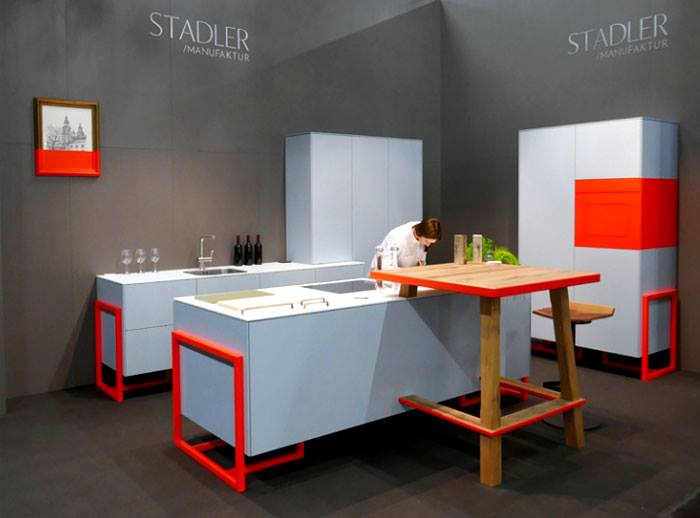 Rustic brown kitchen cabinet
If many colors aren't your choice for the kitchen, you can still choose something simple but beautiful like this in the photo. Brown kitchen island and cabinet is the idea that can be your favorite.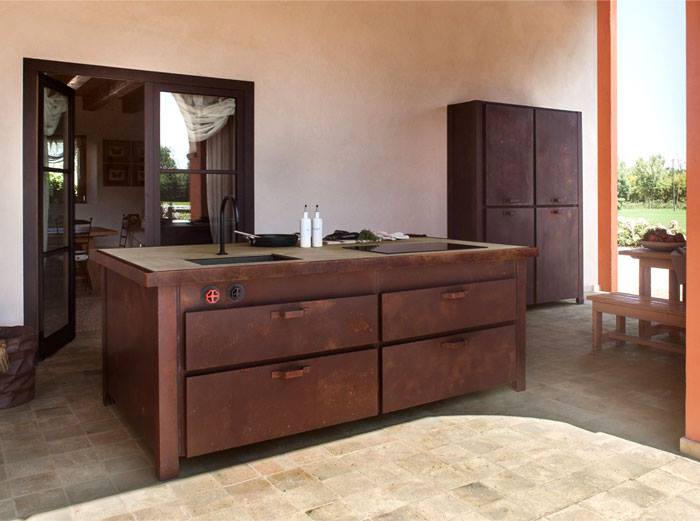 Grey kitchen cabinet and hanger for pan
Many times happens to look for a pan more than a 5 minutes at kitchen and with this to lose time in cooking. To be an organized cooker, you definitely need a hanger like this that you will hang it on the ceiling in your kitchen. Here, you will hang all the kitchen stuff that you are using every day in the kitchen. For combination to this you can add light grey kitchen island and cabinet like this in the photo and to enjoy in cooking.