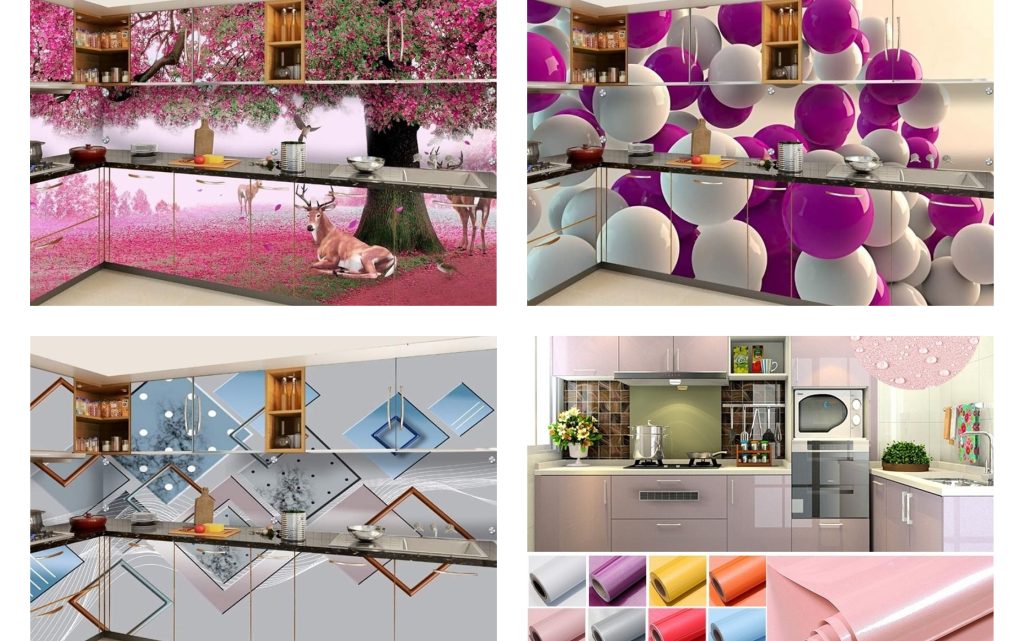 Contemporary Kitchen Cabinet Wallpapers in 3D
Hello dear friends! Did you read the last post we shared? If you missed clicking HERE to read it. But, if your time is SHORT, at least check these contemporary kitchen cabinet wallpapers in 3D. We need something different in our kitchen place, something that will motivate us to cook more often while seeing the contemporary design.
Read about impressive and DIY kitchen cabinet.
Purple and white bubbles as kitchen cabinet wallpapers
If you choose to have this wallpaper for the cooking room, you will start cooking every day with hours and hours. You will adore your room designed with love and looking so great! Take an example from the photo now.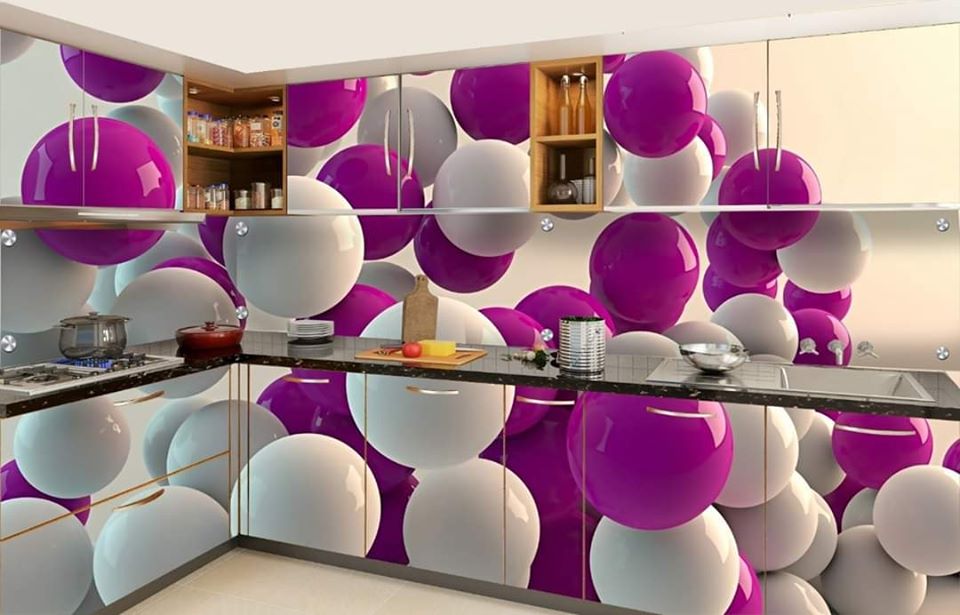 Forest theme as wallpaper for your amazing kitchen place
Be a unique person and choose the most unique wallpaper that you will apply on the kitchen cabinet and on the backsplash tiles. This is so cool!!!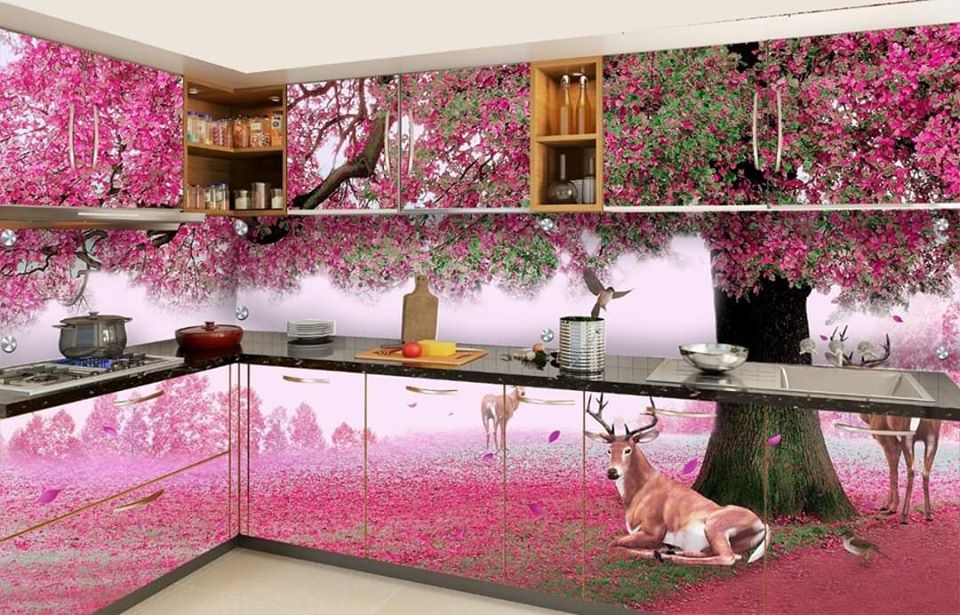 Simple and winter theme for the kitchen appliance
If you don't want to see forests in the kitchen place, maybe you wish to see rain and snow there. There, you can transform the place into place for cooking, eating, preparing food, fresh salads, and cocktails.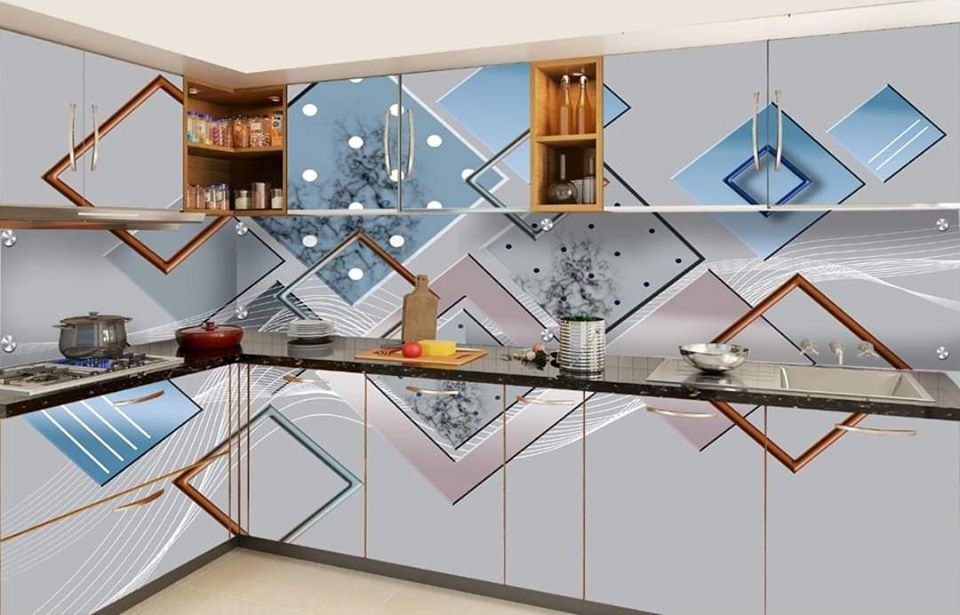 Flowery wallpaper for the kitchen place
We all love flowers so let the flowers be part of your everyday routine, cooking and preparing food for dearest people in life. The choice is yours, to add the wallpaper just on tiles or to add it also on the cabinet, decide but be careful to choose the best of the best for the room where you spent most of the free time in the day!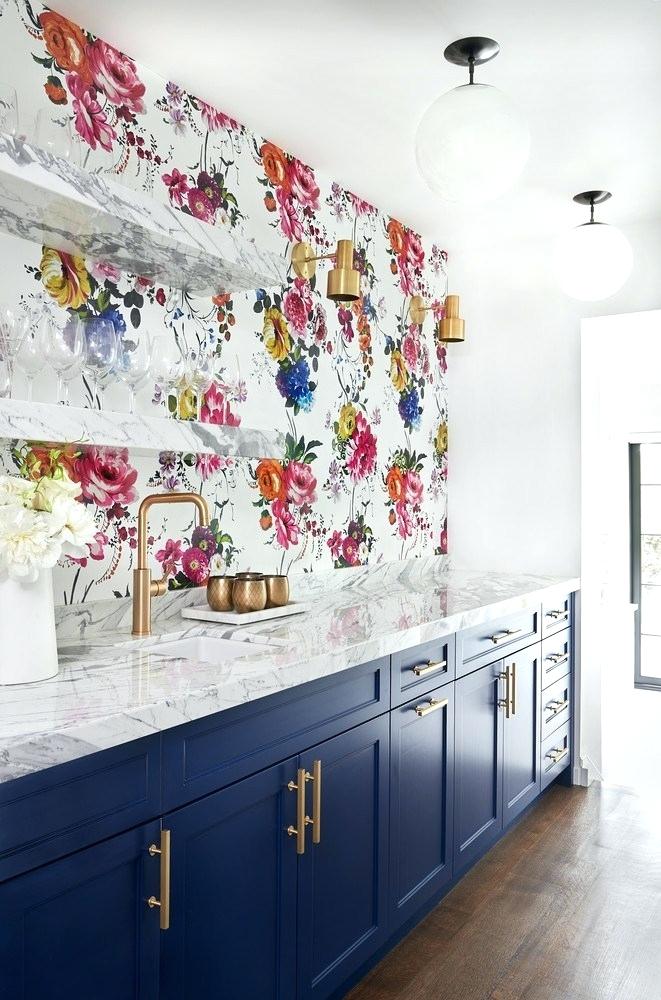 Just one color and apply the paper on the cabinet
Choose different colored wallpaper for each month. Green, pink, red blues, dark or light, choose your favorite color and see it every day in the kitchen place!!!
Whatever I say I can DESCRIBE how thankful we are for reading our posts and hope that you will still keep reading it! Bye and have a nice free day tomorrow, Sunday!